YES Network Spring Training ratings show New Yorkers are ready for Opening Day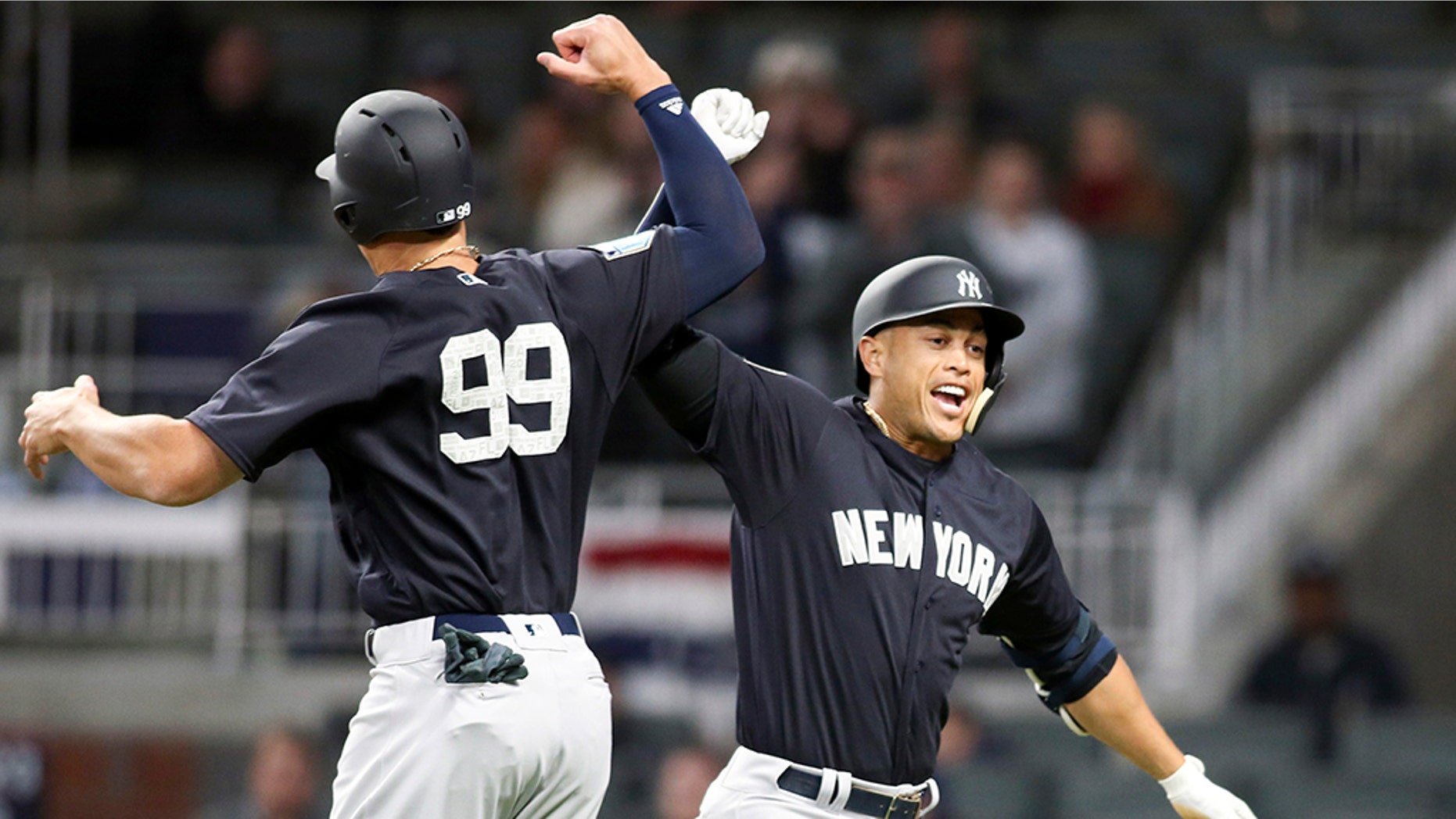 New Yorkers are ready for MLB's Opening Day if record-breaking Spring Training ratings are any indication.
The YES Network, which airs Yankees games locally, saw an 80-percent increase in viewership compared to a year ago. The New York Yankees kick off their 2018 season against the Toronto Blue Jays on Thursday afternoon coming off an exhibition season that attracted record eyeballs with an average 1.46 household rating in the New York market.
Despite all but one of YES' 2018 Spring Training telecasts being televised outside of primetime, the network's household rating during Yankees games was better than the average rating for all NCAA Tournament games during its opening weekend in the New York market.
Some baseball fans point to excitement around the Yankees' roster, as the team added 2017 National League MVP Giancarlo Stanton to a team that already included young superstars Aaron Judge and Gary Sanchez. However, others feel that baseball is a much-needed distraction for frustrated consumers of television.
Mediaite columnist Joseph Wulfsohn told Fox News that sports can serve as a distraction from politics, which is something most people would welcome these days.
"Politics have plagued nearly every aspect of our lives and sports are the one thing that haven't really been tainted, which is why there was such a big uproar with the national anthem protests," Wulfsohn said. "Not many things are still sacred. And as long as politics don't interfere, America's greatest pastime will remain the greatest."
The Hill media columnist Joe Concha agrees, and feels that the constant outrage on cable news is taking its toll on fans that consider baseball an escape.
"There must be a palpable fatigue around the constant barrage of political news that is driving people to the cathartic viewing that is baseball is any form," Concha told Fox News.
Perhaps New Yorkers are also simply desperate for a winning team coming off disappointing seasons from the NFL's Jets and Giants and another season-long debacle for the NBA's New York Knicks. The YES Network saw seven of its 22 most-watched Spring Training games in the network's 16-year history occur in 2018.
YES Network insiders hope the momentum carries over to the regular season, where the Yankees are coming off a 2017 campaign that saw a 57 percent year-over year ratings increase. It won't take long to find out, as the 2018 season kicks off on Thursday with five consecutive days of live Yankees games on the network.