'X Factor' Second Night Of Auditions Hits Highs And Lows, Latinos Leave A Mark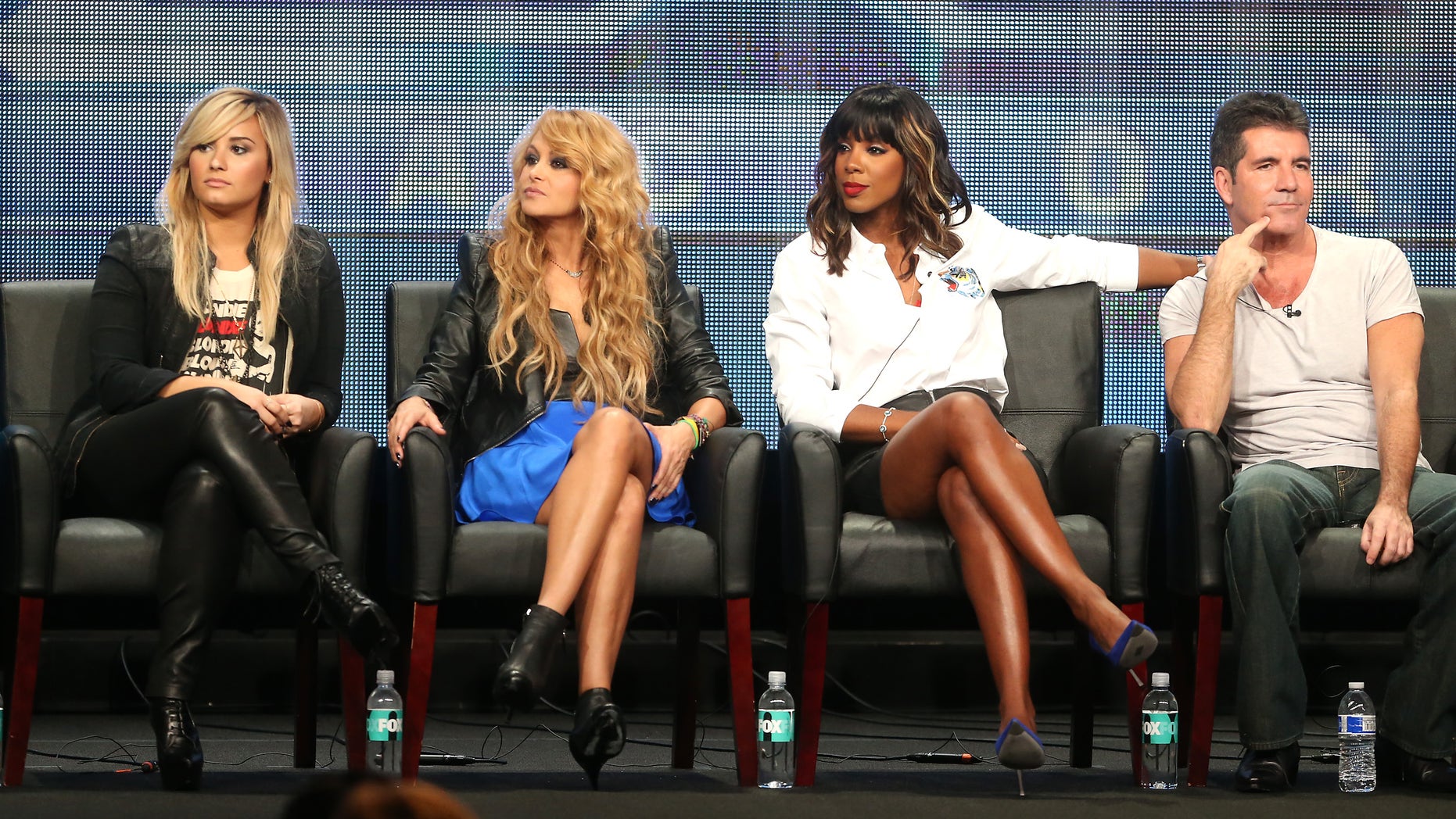 With viewer numbers painfully down for its premiere the night before, "X Factor" returned Thursday for a second round of auditions with hopeful Latino singers taking the stage by storm — some more than others.
First up was Yosselin Marquez, a 21-year-old bartender from Denver, Colo., who wants to be just like first-time judge Paulina Rubio. But she didn't get off to a good start on her dream, when she asked judge and producer Simon Cowell who he was.
She sang "Only Girl" by Rihanna, using her phone to read the lyrics, and her time on stage went downhill from there.
"You don't have the X Factor and Denver hates you," Cowell said referring to Marquez's attempt to get the audience on her side.
Auditions seemed to go from bad to worse and Cowell, known for his snarky and blunt attitude, did not hold back any punches.
Of Puerto Rican duo K+B, who sang Ricky Martin's "Living the Vida Loca," the music mogul and executive said they sounded like "two 3 year olds with the flu trying to sing."
Eventually the evening did improve, with Rylie Brown, 15; Jeff Vyjanbmc, 36, and Rachel Potter, 29, putting smiles on the judges.
And then came Jorge Peña, an ice cream vendor from Long Island. He did not make any friends on the judges' panel, but that didn't stop him from getting unanimous approval.
The 22-year-old, originally from Colombia, sang "Amame" in Spanish, and while his vocals were impressive, his arrogant attitude rubbed the judges – especially Rubio, Lovato and Rowland – the wrong way. And they were not afraid to knock him down a few notches.
"Don't call me woman," said Lovato after Peña addressed her as "woman" several times. "You know what's really sexy? It's humility. And that is something that you lack a little bit. … I really, really, don't like your attitude, but I want to see you come back because you are talented."
Newcomer judge Rowland told Peña that she did not understand what he was singing and could have been calling her a donkey, but when he started getting slick, "then I started thinking he is acting like a donkey."
"I also think humility is just as sexy as much as singing in a beautiful language, you know what I mean," Rowland continued.
Rubio took to her native Spanish, telling Peña: "Jorge, please change your attitude a little bit because I don't think it's right. Please come down from the stars, dude. You are still not a star yet."
With a promise that his attitude will change, the forcefully humbled Peña went on to the next round.
He was followed by 19-year-old speed rapper Simone Torres from Long Island, who surprised judges with a smooth rendition of Wilson Picketts' "Mustang Sally."
"You are so fresh," Rubio said. "When I saw you walking, thought 'ah sweet girl,' but then you started singing. I didn't expect you to sing that well."
Cowell said it was the best audition of the competition so far.
As the evening continued, singers continued to wow judges. A sister trio from Detroit, Roxy Montana, floored the judges with their rendition of a church hymn (after struggling with "One Night Only" from "Dreamgirls").
And Al Caldeon, 19, the go-to birthday singer at the restaurant he works for in New York, pleased everyone with his rendition of "Sara Smile" by Hall & Oates.
The last singer of the night stole the show. It was Denise Weeks, a 41-year-old subway singer, who wanted to concentrate on her career after raising her children. She sang "Greatest Love of All" by Whitney Houston. Although Cowell stopped her cold, saying she was singing ahead of the track, he let her try again without it — and she knocked it out of the park.
"I have a friend who used to live in Grand Central Station and now has become something incredible," Lovato said. "I think you are going to be singing in front of lots of people."
Season three of the "X Factor" continues Sept. 18 at 8 p.m. on Fox.
Follow us on twitter.com/foxnewslatino
Like us at facebook.com/foxnewslatino