Wyclef Jean Hones Latino Talent, Talks Lauren Hill Affair & Fugees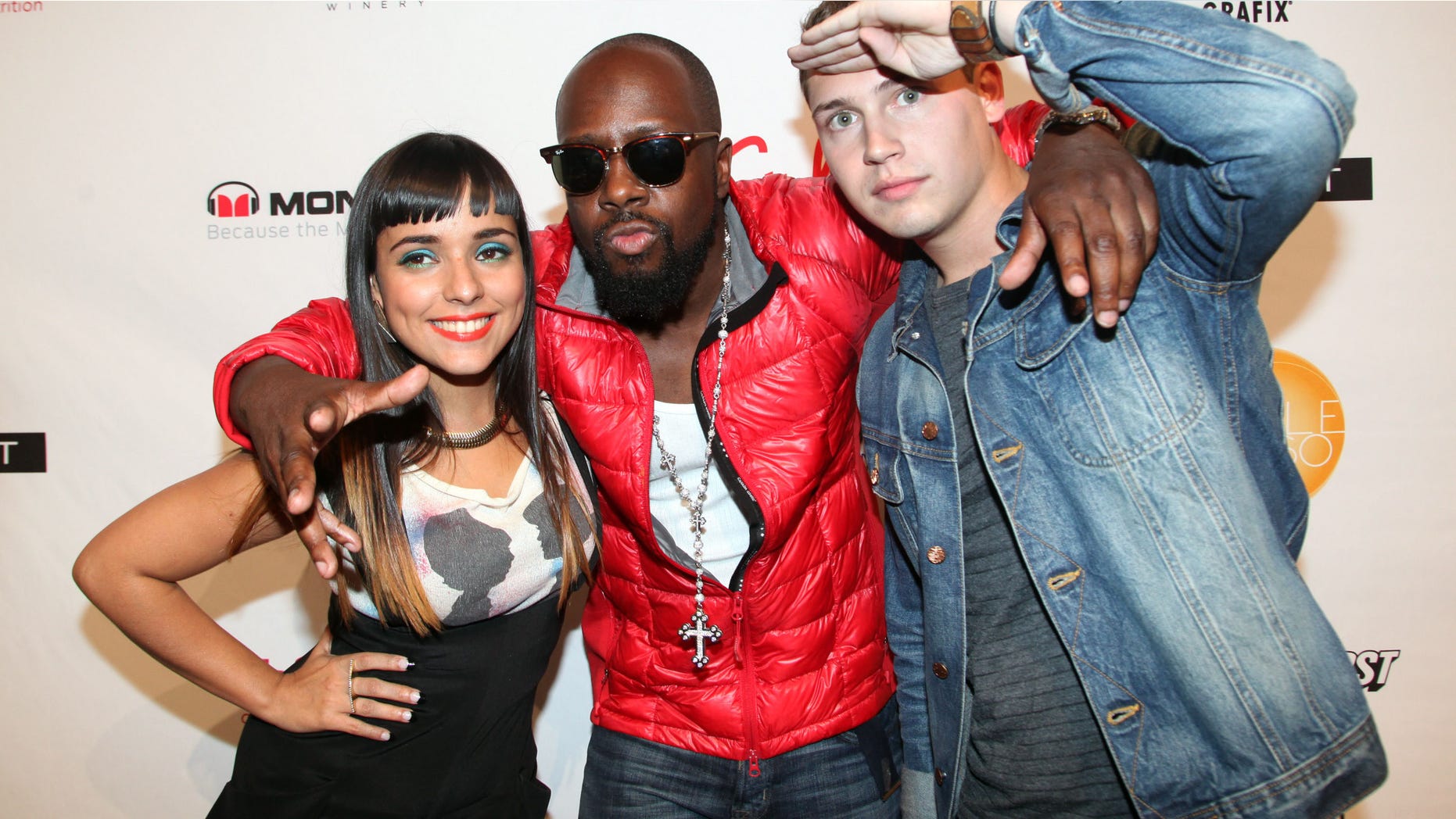 Working with Shakira wasn't enough for Wyclef Jean, who can't get enough of Latino artists and Latino talent.
The rapper/producer's latest muse is Cuban singer Cris Cab, who was all the talk during Stacy Igel's Fashion Week runway show in New York City earlier this month.
Jean tells Fox News Latino he is the executive producer of Cab's album "Echo Boom," which features collaborations with Rihanna, Pharrel and Big Sean.
But it does not stop there.
Jean is also dipping and dabbling with other Latino musicians on the rise.
"I just signed a new artist half Dominican half Brazilian Jarina De Marco," Jean told Fox News Latino.
"[The] first single is coming out in three weeks. It's a record called 'Let it Go.'"
Besides honing the skills of new talent, Jean has been making headlines for the scandalous details he has revealed about fellow singer Lauren Hill in his new memoir ""Purpose: An Immigrant's Story."
In an in depth interview with CNN reporter Soledad O'Brien Jean says he does not regret "the love triangle" he experienced with his now wife Marie Claudinette and Hill, which he shared the spotlight with when the two formed part of the popular music group "The Fugees" in the early  90's.
He also says the longtime affair he had with Hill is not the reasons why The Fugees broke up.
"To take you back I was twenty-something," Jean said. "It started off when I was 18, 19.
Basically[ we were]  in the studio every day recording every day, around each other every day. Everyone is focused on the Lauren Hill part [and] I have to make sure I write the truth."
For all the fans who blame the affair for the separation of the group, Jean says the affair was worth it for the sake of the music.
"I can't take my twenties back," he said. "If you all have 'The Score' (Fugees album) that you all love so much, this would not have happened without the love triangle of everything that you are hearing."
"Inside of the mystery of 'The Score' there is always a passionate undertone in it and I don't think that the music would have come out like that if we would not have been going through what we were going through," Jean said.