WWE Star Randy Orton Taunts Fan By Calling Her A 'Latino Ms. Piggy' On Twitter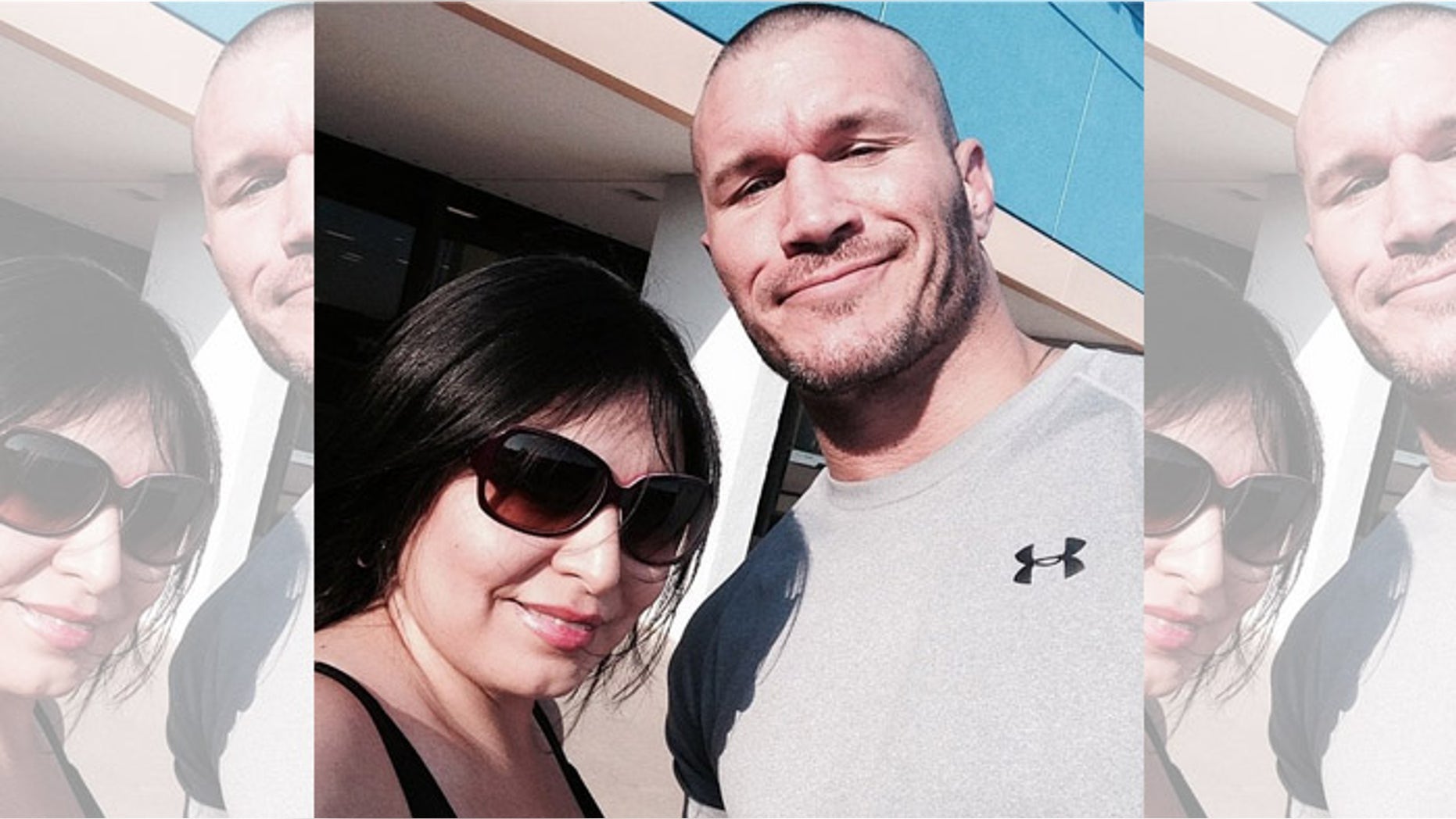 If there is one thing you don't want to call a Latina, it's a female pig.
WWE superstar Randy Orton is getting a lot of flak on social media after he called a fan the "Latino Ms. Piggy" on Twitter.
The fan, Kayla Ortiz, snapped a picture with Orton on Sunday afternoon in Texas and posted it online. The wrestler tweeted the same photo shortly afterward to his girlfriend.
"Look @kimkiro I met the Latino Ms. Piggy today at the gym. I wish you were there to have a good laugh with me! #MsPig."
In response, Orton's girlfriend Kim Marie, tweeted, "Thats what @kgomez325 gets for always talking shit about me. Your (sic) not the only one who can play games."
According to TMZ, Orton's girlfriend has had some serious beef with Ortiz in the past – so much so that the wrestler blocked her on Twitter for sending harassing messages.
He might have been having a laugh, but some wrestling fans were not happy.
"I lost all respect I had for @RandyOrton after reading that last tweet. You should be ashamed of yourself," a person tweeted.
In response, Orton tweeted Monday, "I apologize if any of my previous tweets offended anyone. The answer to bulling isn't more bullying."
The original tweet has been deleted.
Follow us on twitter.com/foxnewslatino
Like us at facebook.com/foxnewslatino