WWE star knocked out during match after flurry of kicks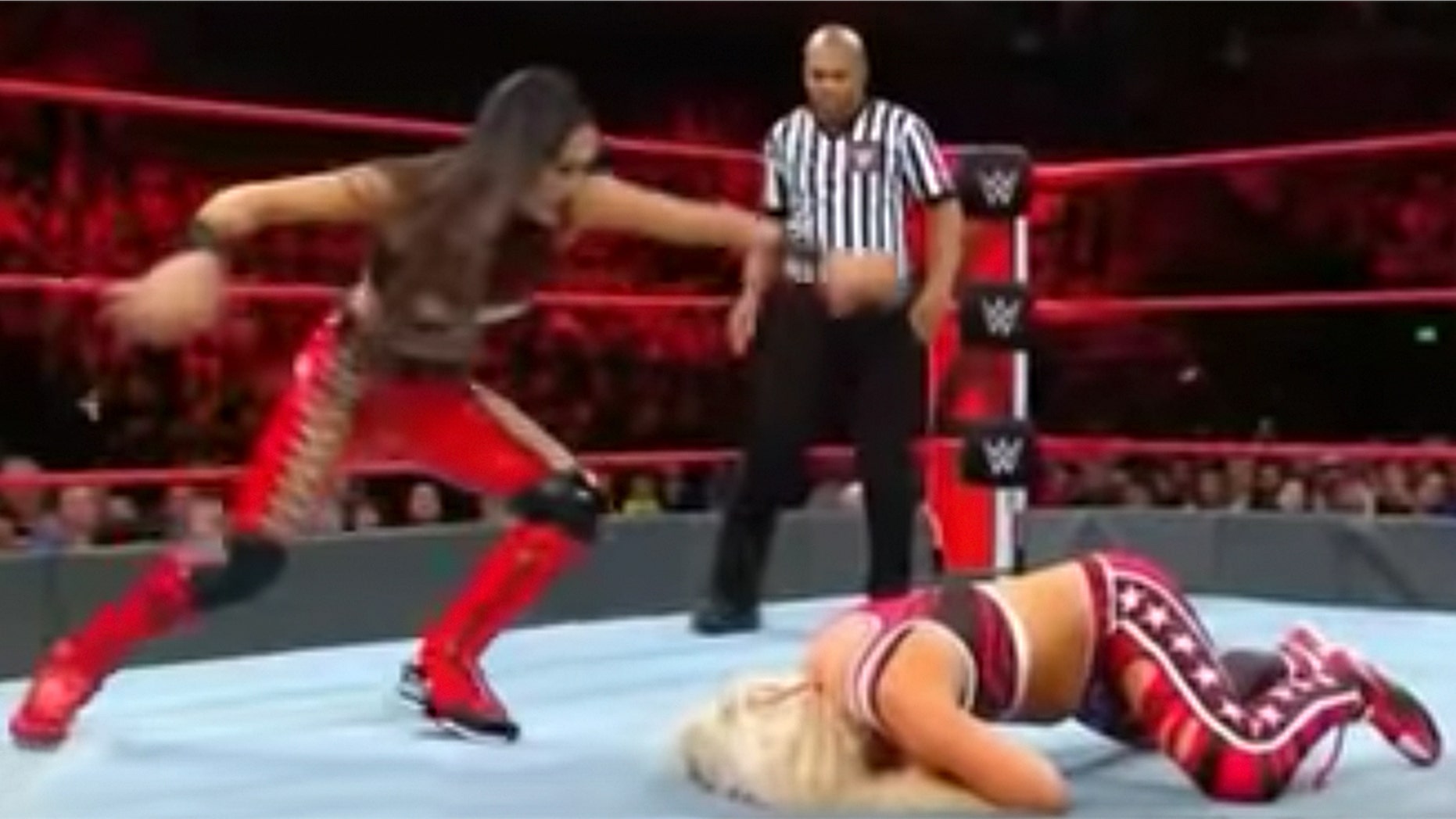 WWE wrestler Liv Morgan was briefly knocked out during a tag-team match against Brie Bella on the company's flagship television program, "Monday Night Raw."
Morgan was on the receiving end of a flurry of so-called "Yes kicks" — which were originally popularized by Bella's husband, Daniel Bryan.
Bella appeared to have gotten a bit carried away with the maneuvers and kicked Morgan in the face, knocking her out. Bella tried to pin Morgan before carrying her to her side of the ring to get tagged out by one her teammates.
Morgan was taken to the locker room to be evaluated during the match.
Bella apologized on Twitter for injuring Morgan.
"Every match on #Raw is an opportunity for us to entertain our fans," she wrote. "Our intentions as @WWE Superstars is to win the match, never injure our opponents. Thinking about @YaOnlyLivvOnce tonight."
Bella has come under fire recently for dangerous maneuvers executed during her matches. According to Cageside Seats, Bella missed badly on a pair of dives in the Sept. 3 episode of "Raw."