WWE Diva Paige confirms private photos and video were stolen, leaked online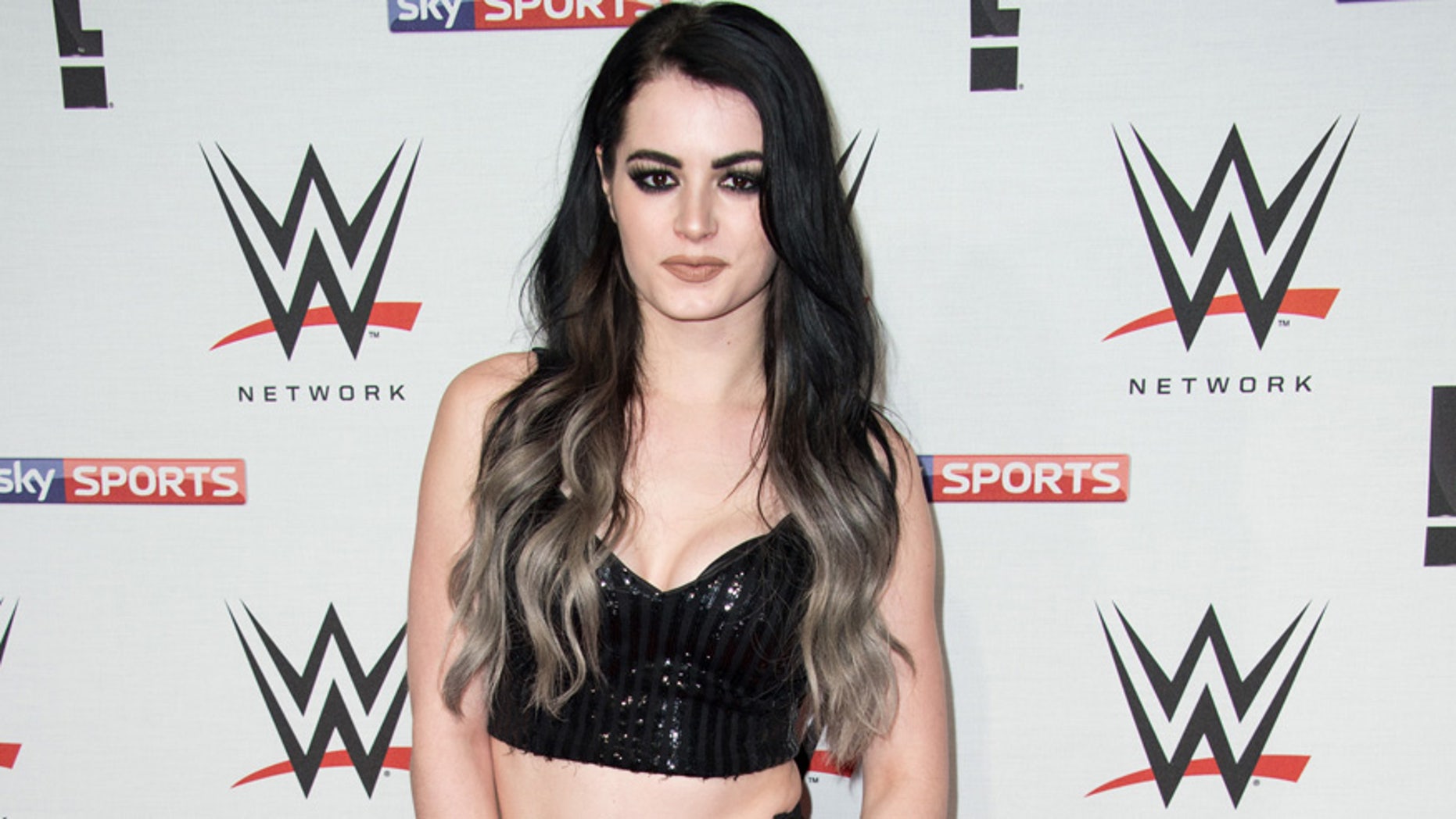 Wrestling fans have delivered a touching response after explicit photos and videos of WWE star Paige (real name Saraya-Jade Bevis) were leaked over the weekend.
Naked photos and videos of her engaging in sex acts were put online, and Paige confirmed she was the victim of phone hacking, The Sun reports.
One video features Paige performing a solo act with a sex toy, another engaging in oral sex, and there are at least three other videos in which she is seen having sex with men. One of the videos shows Paige with two male wrestlers.
DWAYNE 'THE ROCK' JOHNSON CAN'T CONTAIN HIS EXCITEMENT WHILE HANGING WITH WWE STARS
Other images show her flashing and posing in selfies taken in the bathroom. One explicit shot appears to show a sex act having been performed on the NXT Champion belt.
Despite this, plenty have taken to social media to express their support for the 24-year-old.
Leave @RealPaigeWWE alone! There shouldn't be double standards with these things just because she's a girl. 🤘🏻

— Spencer Charnas (@SpencerICE9K) March 19, 2017
Paige's mom has leaped to her daughter's defense since the incident, saying she is already seeking legal advice.
Saraya Knight (real name Julia Hamer-Bevis), herself a former professional wrestler, and her husband plan to support Paige as she endures this controversy.
FOLLOW US ON FACEBOOK FOR MORE ENTERTAINMENT NEWS
Paige is engaged to ex-WWE star Alberto Del Rio, who jumped into the ring and proposed in October last year.
WWE suspended her 30 days for a violation of the company's anti-drug wellness policy in August. At the end of September, the two-time Divas queen claimed she was going to have neck surgery.
But, on Oct. 10, the company suspended her for another 60 days for a second wellness policy violation and she lashed out, claiming WWE treats certain stars differently depending on their popularity.
With The Sun. This article originally appeared on News.com.au.