Worst Talk Shows in TV History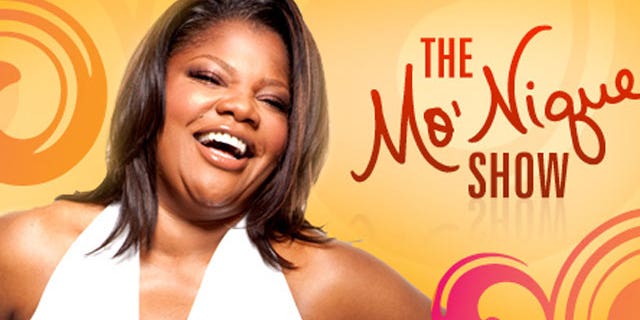 NEWYou can now listen to Fox News articles!
It seems like there's a glut of new talk shows these days. Last month "The Mo'Nique Show" debuted, this weekend "The Wanda Sykes Show" premieres, and two days later "Lopez Tonight" follows suit.
When Wanda described her new show in a recent interview, she said it's like "'The View' meets Howard Stern." Her weekly Saturday night series centers on a panel of colorful guests talking about current events. George Lopez says he'll set himself apart Monday through Friday, by doing the whole thing outside, with a street-party atmosphere. Shakira's band will provide the music for the standing (not sitting) audience members who will take turns playing the role of sidekick.
Mo'Nique's nightly combo talk/variety show became the top-rated program of the season for BET by drawing 1.5 million viewers its first night on the air. Wanda and George are hoping they come out of the gate as strong as Mo'Nique did, while she's hoping her numbers stay up. Even if her talk show doesn't work out, she'll most likely land on her feet, with all of the Oscar buzz for her new film, "Precious."
Time will tell if any of the three will have the success and longevity of the heavy hitters who've been on the air for years or if they'll follow in the footsteps of the flops buried in the chat show graveyard. Here's a look at some of the worst talk shows in TV history.
Photo gallery: See the worst TV talk shows ever.
"The Magic Hour"
Did anyone really think giving Magic Johnson his own talk show was a good idea? Apparently SOMEONE did, because he got one, and he proved once again that even if a person is a genius at one thing, it does not make him a Renaissance man. Magic played in nine NBA finals, but his show was not a slam dunk, thanks to the fact that he had no comic timing, was visibly nervous delivering his monologue, and was a little too much of a brown-noser with all his famous guests. The only high point? Sheila E. was the bandleader. Magic was put out of his misery after just eight weeks on the air.
"The Chevy Chase Show"
Unlike Magic, EVERYONE thought Chevy Chase was a shoo-in as a great talk show host. He's funny, personable, a movie star, and has comic timing coming out his ears. Only three problems: Leno. Letterman. Conan. They all had started new gigs that season ("The Tonight Show," "Late Show," and "Late Night," respectively). Carson had retired, and the hosts were all vying for the title of Talk Show King. But rumor has it, Chevy never really wanted the crown. In pre-season interviews he reportedly claimed that he was taking a break from movies to spend more time with his family and that he'd tape in the afternoons to be home in time for dinner. The show was very uncomfortable. He was very uncomfortable. Stand-up wasn't really his thing and apparently neither was talking to people. It's probably the one time he wished he wasn't Chevy Chase. The show was canned after five weeks.
"The Tony Danza Show"
"The Tony Danza Show" was the talk show we all loved to hate, especially "The Soup's" Joel McHale, who made a weekly segment out of Tony's often odd, non sequitur "Danzitions" from one unrelated story to the next. The show lasted two seasons, thanks to his diehard blue-haired fan base. The old ladies loved Danza. They loved his guests, such as Liza Minnelli and Fergie (the Duchess, not the pop star). They loved his crazy Italian cooking segments. Hey, the show even got nominated for a Daytime Emmy (for outstanding sound mixing). So what happened? We blame one thing and one thing only: not enough tap dancing. But don't worry about Tony; he'll soon be back on TV on A&E's "Teach." Filming began in September for the show that will follow Tony for a year as he co-teaches a 10th grade English class in Philly. Is he qualified? Hell, no. But that never stopped Danza before.
"The Sharon Osbourne Show"
One year after gaining mainstream fame as the matriarch of MTV's reality family "The Osbournes" and successfully battling colon cancer, Sharon Osbourne was offered her own talk show. "The Sharon Osbourne Show" premiered in September 2003 with a lot of promise. She was going to do this differently. It would be an extension of her reality show in that viewers would feel like they'd been invited into her home to sit and chat with celebrities and enjoy some music. She even conducted some of her interviews in a bed on her set. But it seemed that daytime was not ready for Sharon. The foul language and harsh edges that were now widely accepted by MTV's audience were not going over very well with the stay-at-home mom crowd. Ratings were horrible, while Sharon claims she was begging to get out of her contract because Ozzy had been badly injured in an ATV accident. Either way, the show ended after one season, and Sharon was free to look after Ozzy and become a reality TV megastar.
"Thicke of the Night"
In 1980 a Canadian TV network gave Alan Thicke (a comedy writer from "The Richard Pryor Show" and "Fernwood 2-Night") his own daytime talk show. It was such a huge success that a few years later the producers in the States stole him to go head-to-head with Johnny Carson. Apparently, Canadians have very different taste in hosts than we do. Within months, "Thicke of the Night" was over. But two things did rise out of its ashes. Alan's sidekick, a then-unknown stand-up comic named Arsenio Hall, went on to his own late-night show a few years later, and Thicke achieved lasting fame in his new gig, playing Dr. Jason Seaver on the sitcom "Growing Pains."
"ALF's Hit Talk Show"
"ALF's Hit Talk Show" on TV Land was actually a kind of funny idea for a spoof. The opening credits featured Alf (the alien puppet of the '80s TV hit of the same name) driving through Hollywood in a limo, with Ed McMahon as his sidekick announcer crooning the obligatory parody, "And now... Heeeere's Alf!" intro. And that's when it gets sad and scary. McMahon (and all the guests) looked completely mortified to be sitting next to the wrinkly puppet host carrying on a "normal" conversation. In retrospect, we wonder if this was an act of desperation for Ed. Was it the beginning of the end for Ed, the first step down the road to financial ruin and foreclosure? We know it was the end for Alf. The show was cancelled after only seven episodes.
"The Pat Sajak Show"
By all reports "The Pat Sajak Show" did not succeed because he was trying too hard to be Carson. While we find that unthinkable, the show did not have much creativity when it came to format — the opening monologue, the desk next to the long couch, the sidekick who laughs at the not always funny jokes, and the witty banter with the bandleader. Sure, this has been the late night formula forever, so if it ain't broke, don't fix it. Ask the Sajak posse why the show failed and they'll blame it on Arsenio Hall. His show premiered a week before Pat's, and they claim he drew the young fan base they were hoping to win over. Again, we're not buying it. Sajak? Young fans? After a few months, in an act of desperation, they redesigned Pat's set and gave him a round table to sit at with his guests. We think if they'd glued sparkly pie-shaped wedges to the top of it and had Vanna White be the sidekick, the show may have lasted longer than 12 months. Good thing he had a fallback.
"The Megan Mullally Show"
In September 2006, two popular women launched syndicated daytime talk shows: Megan Mullally and Rachael Ray. Clearly, there was a frontrunner here. Megan was a charming, funny, talented, song-and-dance gal with a huge hit TV show ("Will & Grace") under her belt. Rachael was a Food Network chef (not even really a chef, but we won't get into that now) who was already overexposed and under-gifted in the entertainment department. Well, what do we know? Rachael went on to become a daytime star, and "The Megan Mullally Show" failed miserably, lasting only four months. The show was a bit dull and ordinary, and at times seemed very forced. It lacked the powerful punch that Mullally packed playing Karen Walker, the obnoxious, drunken millionaire assistant. Viewers were expecting her to show up at the party and were disappointed to find out that Megan is not anything like Karen in real life.
"McEnroe"
One night in 2000, while David Letterman was recuperating from bypass surgery, tennis great and sports commentator John McEnroe took the "Late Show" stage as a sub for Dave. And on that same night a light bulb went on inside the head of some suit at CNBC: "Let's give Johnny Mac his own show! What a great idea. The star of the courts, famous for his temper tantrums, ex-husband of Tatum O'Neill, now married to Scandal singer Patty Smyth, sounds qualified to us." Originally, they planned to make it more of a "The Other Half" meets "The View" with a panel of celebs, but one by one the guests fell away, leaving just a simple show called "McEnroe." Sadly, John lacked one important quality in a talk show host: the ability to talk. The awkward silences during interviews were deafening. The show was cancelled after five months when he hit his second night with a 0.0 rating. Zero love for "McEnroe."
"The Tempestt Bledsoe Show"
Yes. Tempestt Bledsoe, Vanessa Huxtable from "The Cosby Show," had a talk show in the '90s. Don't remember it? Very few people do. It only lasted one season, and it failed more for what it lacked than what it had. Tempestt was up against some big names, and she didn't have what it took to keep up. She didn't have the white trash appeal of Jerry Springer, the controversy of Rush Limbaugh, the sensationalism of Ricky Lake, the hard-hitting edge of Geraldo, the red glasses of Sally Jesse Raphael, or the Oprahness of Oprah. Tempestt was relegated to the same fate as her character on "Cosby" — the forgotten middle child. She wasn't as hot as Denise or as cute as Rudy. She came and went without anyone really noticing.
More at GetBack.com: