Woody Allen could cost Netflix, Amazon millions if nobody will work with 'dirty bomb' of a director
Since the spectacular fall of monstrous movie mogul Harvey Weinstein last year, any serious allegations of sexual assault and harassment essentially means you don't work anymore in today's Hollywood. (See Kevin Spacey, Louis C.K., and Danny Masterson, just to name a few.)
Which puts companies with Woody Allen deals in a tough spot.
The director, 82, was accused by his adopted daughter, Dylan Farrow, of sexually assaulting her in 1992 when she was 7 years old. Allen has never been charged with a crime, but Dylan, now 32, has in recent months succesfully put pressure on actors who have worked with him to start distancing themselves from the famed director. Greta Gerwig and Rebecca Hall are among a growing list of stars who have expressed regret working with Allen, and said they won't be signing up for any more projects with him.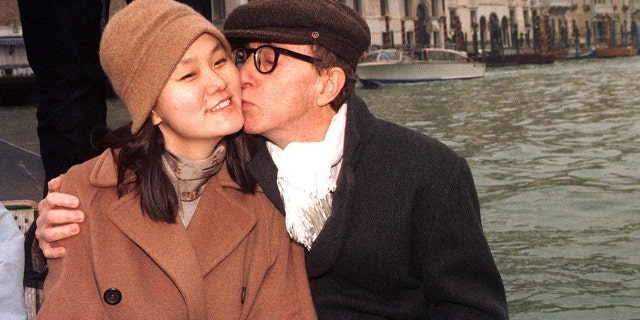 If that trend continues, streaming studios like Netflix, which streams Allen's films, and Amazon, which just shelled out a reported $80 million for new Allen projects, could be in a serious pickle if no one will be seen in the same room with Woody.
"[For] Netflix and Amazon or any of these studios, working with Woody Allen is like bringing in a dirty bomb and having with lunch."
"[For] Netflix and Amazon or any of these studios, working with Woody Allen is like bringing in a dirty bomb and having [it] with lunch," Eric Schiffer, chairman of Reputation Management Consultants, told Fox News. "Any company today that would do business or be involved with Woody Allen would put themselves in harm's way and be potentially burnt to ashes as a brand."
Schiffer said that while Allen was never charged with a crime and has not admitted any wrongdoing, "there [are] substantial facts that would cause any brand that cares about its trust with women to behave conservatively."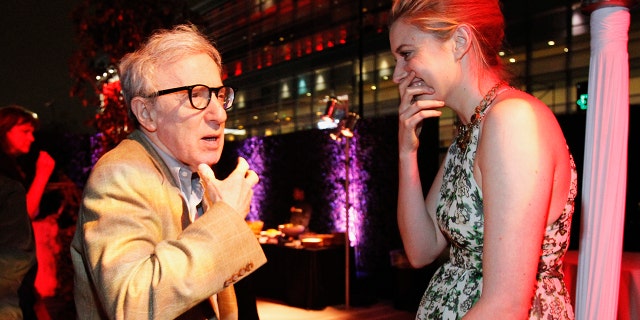 Branding crisis aside, Stuart Slotnick, of Buchanan Ingersoll & Rooney, told Fox News it is very likely Allen's contracts with movie studios would contain a morals clause. However, Slotnick told us "there may be language in [Allen's contracts] because of his history and his association with prior scandals" that would require a new breach of the morals clause to occur "after the date of the filing of [these new] contracts."
Which means anything he was accused of in the past might not be able to be used against him.
While Netflix and Amazon did not return Fox News' repeated calls for comment, Allen's French film distributor Stephane Celerier defended the American director against sexual abuse claims, saying he has been unfairly caught up in the fallout surrounding the #MeToo movement.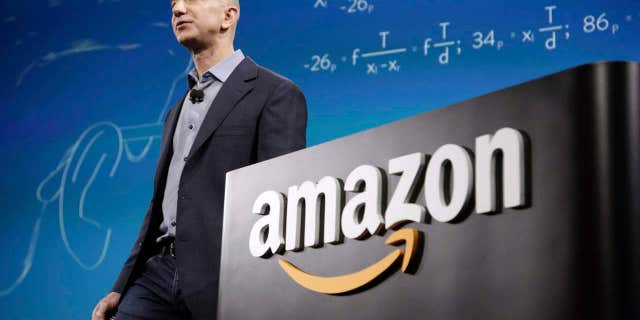 It is "shameless opportunism," Celerier, head of Mars Films, said of the fresh attacks against the director in the media that he said "taint the dignity of real victims." His defense of Allen is the latest chapter in an emerging narrative in France, particularly in its film industry, that the Hollywood anti-abuse campaign has gone too far.
Celerier's company is behind the distribution of Allen's latest movie "Wonder Wheel," starring Kate Winslet and Justin Timberlake, which opened in French cinemas this week to lukewarm ticket sales.
But lucky for Allen, at least one A-lister has said he'll keep working with him. Alec Baldwin called the resurfaced criticism of Allen last month "unfair and sad" adding that working with the director was "one of the privileges of my career."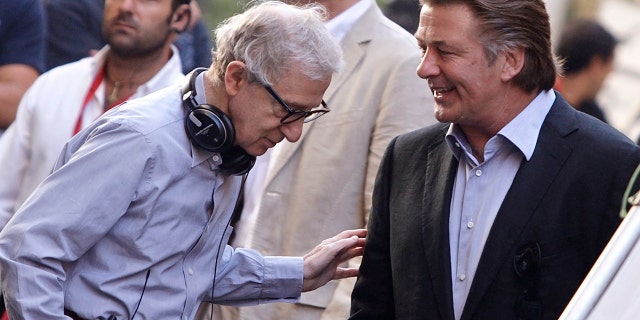 So, if nothing else, a one-man show could be in the works.
The Associated Press contributed to this report.