'Wizard of Oz' star Jerry Maren dead: Last surviving munchkin was 98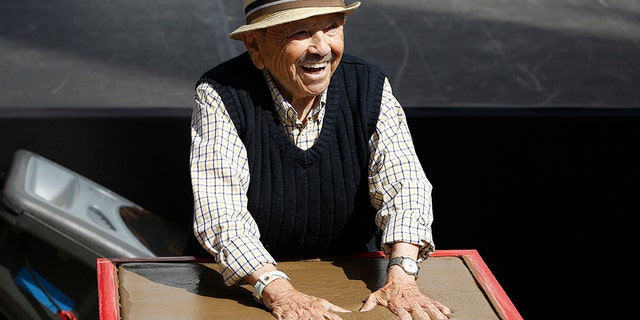 Jerry Maren, born Gerard Marenghi, the last living munchkin from the "Wizard of Oz," has died, his niece told Fox News.
Stacy Michelle Barrington confirmed his death to Fox News, saying he died more than a week ago but the family decided to hold off on sharing the news with the media. She heard of her uncle's passing through an aunt and cousin.
"I wish I had grown up with him and had spent more time and being around him growing up," she told us. "I'm grateful to have had such important people in my family. Uncle Jerry would want the legacy of the 'Wizard of Oz' to continue."
The 98-year-old actor died at a nursing care facility in San Diego, Calif.
The actor played many roles over the years, but he was best known for his time as a lollipop-toting munchkin in the classic film.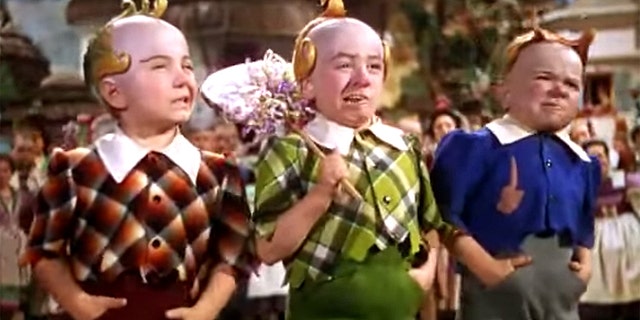 Maren recalled being cast for the movie in a 2009 interview with The New York Post.
"I was just out of high school in Massachusetts and appearing in vaudeville Times Square with an act called Three and a Half Steps. I was approached by a casting agent who said, "We need little people who can sing and dance."
He had never met another little person before filming "Oz."
"No, not until I got to MGM and there were 124 of us — young boys, young girls, old guys and old women," Maren said. "We were all paid $50 a week because we didn't have agents. They thought we were stupid, but we knew we were getting the shaft. Toto was getting $150 a week," he added.
Maren had plenty of screen time in the classic movie, which he worked on for "about two weeks."
"Whenever they needed a munchkin extra in another scene, I was in there. I loved Judy Garland. She was an angel to work with."
The Lollipop Guild member was previously the subject of a March 2016 death hoax. The reports were shot down at the time by Maren's close friend Steve Cox.
Maren's wife, Elizabeth, died back in 2011 at age 69.