Winning Oscar means little for actors, lots for studios, experts say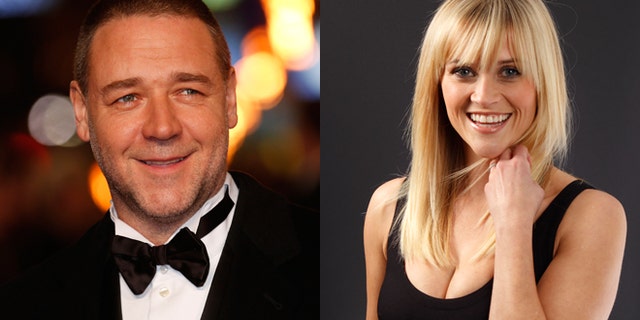 LOS ANGELES – Winning an Oscar is supposed to be the ultimate career game changer for an actor, after which studios will be breaking down your door with offer after offer.
But does an Academy Award really mean more plum roles? In fact, do you even remember who won Best Supporting Actor last year? Or Best Actress the year before?
"The reality for me is that I thought my phone would be ringing a lot, and it wasn't," Octavia Spencer, who took the statue in 2012 for Best Supporting Actress in "The Help," said in an interview with Vulture last year. "My phone wasn't ringing off the hook; I didn't feel like anything was changing."
And yet from January through March, Spencer was the apple of the entertainment industry's eye, collecting honors on a weekly basis, just like Anne Hathaway, Jennifer Lawrence, and Jessica Chastain have been this year.
And plum roles aside, Oscar attention doesn't necessarily mean more money, either.
"An Oscar does not guarantee more money. That depends on their box office performance and what they're worth in the foreign marketplace," Hollywood producer Mark Pennell of Beacon Pictures, told FOX411's Pop Tarts column. "Russell Crowe was making around $10 million a movie directly after his award [for 'Gladiator']. Because his films have not performed well, he now makes closer to $2 million. An Oscar could help with better roles and these roles may deliver box office success. But it is this box office success that leads to more money."
On Oscar also doesn't guarantee audiences will flock to theaters to see what you follow it up with.
Take Reese Witherspoon, who won the Best Actress Oscar in 2006 for her portrayal of June Carter Cash in "Walk the Line." Witherspoon's post-Oscar movies have mostly been box office flops – from "Rendition" and "How Do You Know" to "Penelope" and "Water For Elephants" – landing the star on Forbes's Most Overpaid Actors list. Then there is Cuba Gooding Jr., who in 1996 won the Supporting Actor Oscar for "Jerry Maguire" was considered one of the most promising rising stars, but in the ensuing years took on roles that were slaughtered by critics, from "Instinct" and "Murder of Crows," to "Boat Trip" and "Shadowboxer."
"That's the downside, the high expectations that you will repeat your performance," explained Rob Stone, President of Licensing at Excel Branding. "And as it pertains to licensing, it really doesn't matter. Clearly within the world of movies it is huge to be the winner as it validates you as one of the elite few. But as far as licensing goes, it's a band-aid effect."
But Oscar has a guaranteed impact for at least one interested party: the movie studios.
A Best Picture Oscar nomination alone leads to a big bump at the box office. The nominated "Zero Dark Thirty" opened to a limited release in December, but after scoring five nominations it expanded that very weekend and grossed an impressive $24 million domestically. Tom Hooper's classic adaptation on the musical "Les Misérables" brought in a further $10.1 million te weekend following its nominations, and the bottom line of "Lincoln" was boosted a further $6.3 million.
Plus a recent report by Randy Nelson, professor of economics and finance at Colby College, found that Oscar-nominated movies remain in theaters about twice as long as their non-nominated counterparts, and on average, a Best Picture win lifts its sales by around $18 million.
And the money doesn't stop there. Edmund Helmer, founder of BoxOfficeQuant.com – a site that uses statistical data to examine financial issues within the film industry – pointed out that the words "Academy Award" can then be stamped and advertised on every copy of the DVD.
"So even if we consumers don't remember the wins, we're reminded whenever we make a purchasing decision," he said. "Oscar nominations can take relatively obscure films and elevate them into mainstream awareness, which has a huge impact."