Will NBC's Hurricane Sandy benefit become unofficial Obama election rally?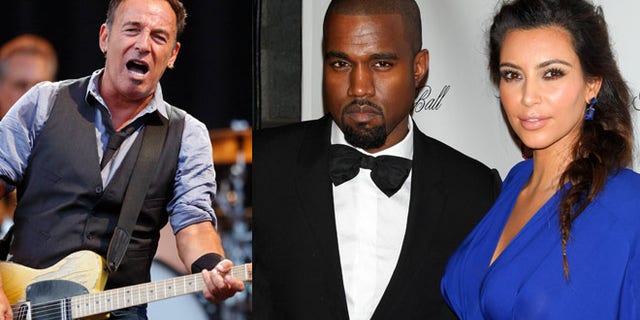 LOS ANGELES – NBC announced on Thursday that it would show a one-hour telethon and concert Friday night entitled "Hurricane Sandy: Coming Together" to benefit Hurricane Sandy relief efforts, with money raised going to the American Red Cross.
"Today" co-host Matt Lauer will host the event, to be held at NBC's Rockefeller Plaza, and consist of performances by the likes of Bruce Springsteen, Billy Joel, Jon Bon Jovi, Sting and Christina Aguilera, in addition to appearances from NBC news host Brian Williams and "Late Night" comedian Jimmy Fallon.
But with the Presidential election just days away, and the notion that a number of those in the lineup are outspoken Democrats – such as Springsteen, who recently endorsed Obama, and is scheduled to play at his final rally Monday night; Fallon, who has interviewed Obama on his late night show; and Billy Joel, who joined Springsteen to proudly endorse Obama in 2008,some critics have expressed concern that the telethon will become a politically-driven Obama rally.
"NBC, which operates the lefty MSNBC, is holding a pre-election 'telethon' headlined by Bruce Springsteen, fresh off his campaign to get Obama re-elected," Dan Gainor, VP of business and culture for the Media Research Center, told FOX411's Pop Tarts column. "While it should be hoped that this will focus on raising money for disaster relief, this close to a close election, how will NBC and its other eight networks guarantee that? With a talent lineup many of whom openly support the president, this could easily turn into an enormous gift to his re-election campaign, courtesy of NBC."
Newsbusters.org referred to the forthcoming event as a "Hurricane Benefit Concert with Pro-Obama Celebs." Across the Twitterverse, some proclaimed that NBC was "hosting an Obama rally," others tweeted that they "bet this becomes a thing for Obama" and urged potential viewers to "boycott" the event, while some said that the tragedy and the telethon should not be politicized on either side.
The Wall Street Journal noted that even as a purely charitable effort, the hour-long production could result in a "nice ratings boost" for the network, which jumped to first place in the adult demographic after years of struggle.
Similarly, NBC put together a Lauer-hosted, commercial free, star-studded benefit following Hurricane Katrina in 2005. The event reportedly raised $50 million for the Red Cross, although it didn't come without some politically-flavored content.
Most memorable was rapper Kanye West -- who is joining forces with Springsteen for the final Obama rally Monday -- who announced that "George Bush doesn't care about black people" and went on to claim that lawmen were granted "permission to go down and shoot us."
Sources close to Friday night's show tell FoxNews.com that West has also been approached to appear as a special surprise guest on the Hurricane Sandy benefit.

"Kanye West's attack on President Bush shows what viewers can expect this time," Gainor said. "But 2005 wasn't just three days before Election Day. Attacks on Romney here could be impossible to rebut, which may well be the goal."
However, other media experts stressed that the event should be considered as an opportunity to help those in desperate need, but given the timing, it is hard to imagine personal politics will stay out of the equation.
"As a New Yorker, I hope that the fundraiser will focus on the hurricane which has devastated the East Coast and simply help people. As someone who earns his living in public relations, there's a strong possibility that the lineup of celebrities who are major Obama supporters are likely to push their political agenda on national prime time television right before the election," says Ronn Torossian, CEO of 5WPR. "It's likely that some Pro-Obama comments will appear on the telethon – its live and dominated by liberal Obama supporters who will use the stage, in part, to further their political beliefs."
NBC did not respond to a request for comment.