Why former 'Dance Moms' star Maddie Ziegler was 'stressed at 11 years old'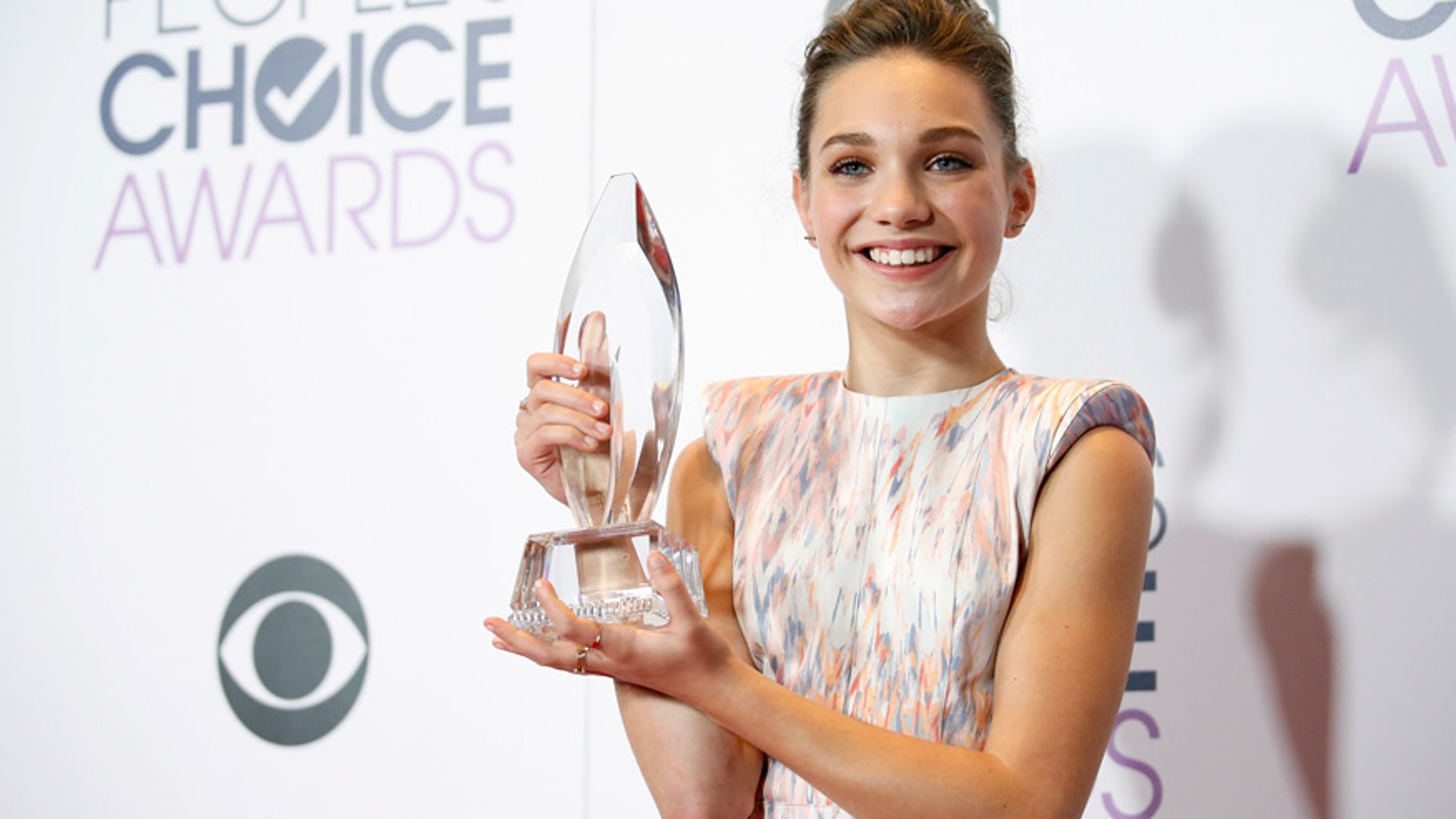 Maddie Ziegler doesn't have the greatest memories about her time on "Dance Moms."
"We lived through it, so I don't feel like we have to watch it, and it was just so much drama that I don't want to see it again," said the 14-year-old to PEOPLE Magazine on why she's moved on from the dance competition show.
MADDIE ZIEGLER LEAVING 'DANCE MOMS' FOR SIA FILM
The Lifetime series coach, Abby Lee Miller, previously singled out Ziegler among the young dancers in front of cameras.
"I learned a lot of lessons. I had the craziest time when I was with her and on that time," recalled Ziegler on what it was like working with Miller.
"I'm really glad that I did move on from that, and I did learn a lot from her and we did have some fun times. But I feel like now, I've never been happier in my life," she said. "I was stressed at 11 years old, which shouldn't happen!"
FOLLOW US ON FACEBOOK FOR MORE ENTERTAINMENT NEWS
These days, Ziegler is keeping busy as Sia's mentee and has starred in several music videos for the pop singer, including "Big Girls Cry," "Elastic Heart," and Chandelier."
She also performed alongside Sia during the 2015 Grammys. And while Ziegler is no longer going after dance prizes, she did earn one big achievement in the form of a book deal. Her memoir, "The Maddie Diaries," was released on March 7.
"I've always been the type of person who really enjoys writing stories," she explained. "So when I found out I would be writing books, I was so excited that I got started right away!"
However, things for her former coach have taken on a completely different direction.
'DANCE MOMS' STAR ABBY LEE MILLER IS 'SCARED TO DEATH' OF GOING TO PRISON
In October 2015, the 50-year-old was charged with attempting to hide $775,000 of income from her Lifetime series and its spin-off, "Abby's Ultimate Dance Competition," as well as multiple other projects, during Chapter 11 bankruptcy proceedings. She allegedly hid the money in secret bank accounts between 2012-13.
"Throughout this case, Ms. Miller has taken both the allegations and the proceedings very seriously," said Miller's attorney Robert Ridge in a statement for PEOPLE. "This has been a challenging time for Ms. Miller. She appreciates the words of encouragement and support from around the world."