Why did Tony Bennett link Whitney Houston's death to illegal drugs?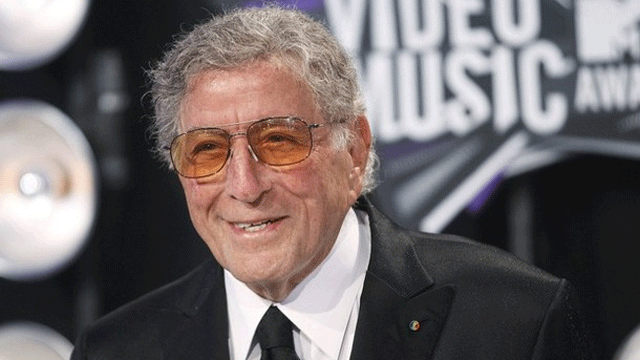 Tony Bennett, the iconic singer who has been very candid about his own battles with addiction, used the death of Whitney Houston and two other performers who met with tragic ends, to promote his pro-legalization stance on drugs over the weekend.
At a pre-Grammys party on Saturday Bennett told the crowd at the Beverly Hills Hilton, the same hotel where Houston's body was found and was still being examined, that less stringent drug laws would have saved Michael Jackson, Amy Winehouse and finally Whitney Houston.
"I'd like to have every gentleman and lady in this room commit themselves to get our government to legalize drugs," he said. "So they have to get it from a doctor, not just some gangsters that just sell it under the table."
Bennett intimated that it was dangerous street drugs that killed Jackson, Winehouse and Houston. That isn't exactly the case. The drug that ultimately killed Michael Jackson, was the powerful anesthetic propofol, administered by Jackson's doctor, Conrad Murray.
Coroners determined that Amy Winehouse's 2011 death was caused by an accidental alcohol poisoning, not a mixture of street drugs, despite the singer's past history with substances like cocaine and heroin.
The cause of Houston's death has yet to be determined, but a law enforcement official told FoxNews.com that it was likely a mix of alcohol and prescription pills. Los Angeles police officials said a full toxicology report will likely take weeks.
"Bennett's remarks were misleading because in every case he mentioned we are talking about legal prescription drugs or alcohol," explained addiction specialist Marty Ferrero, the Senior Clinical Director of Adult Services at Caron Treatment Center.
Ferrero, who has seen a rise in the number of his patients battling prescription drug abuse, found Bennett's remarks confusing and concerning.
"To me it seemed inappropriate in terms of timing and had nothing to do with what we are talking about here," Ferrero said. "On the face of this tragedy it was ill-timed, inappropriate and misleading."
Bennett, 85, has been candid in the past about his own battles with drug addiction, including an overdose from cocaine in the late seventies.
"I don't believe that Bennett is cynically using Whitney Houston's death to promote his argument about drug legalization. I think he's using the media maelstrom around her death to make an important point," argued Maer Roshan, editor of TheFix.com, a website devoted to addiction and recovery. "I agree with Bennett that we can't tackle this epidemic in a piecemeal kind of way. At detoxes and rehabs across the country, prescription pill addicts and alcoholics and meth-heads are coke-heads all share the same plight, and suffer from the same scatter-shot treatment. The reform of our nation's drug laws is steadily gaining majority support. Bennett, who has been public about is own drug problems, should not be condemned for putting the issue on the table."