Why Can't Kim Kardashian Stop Suing People?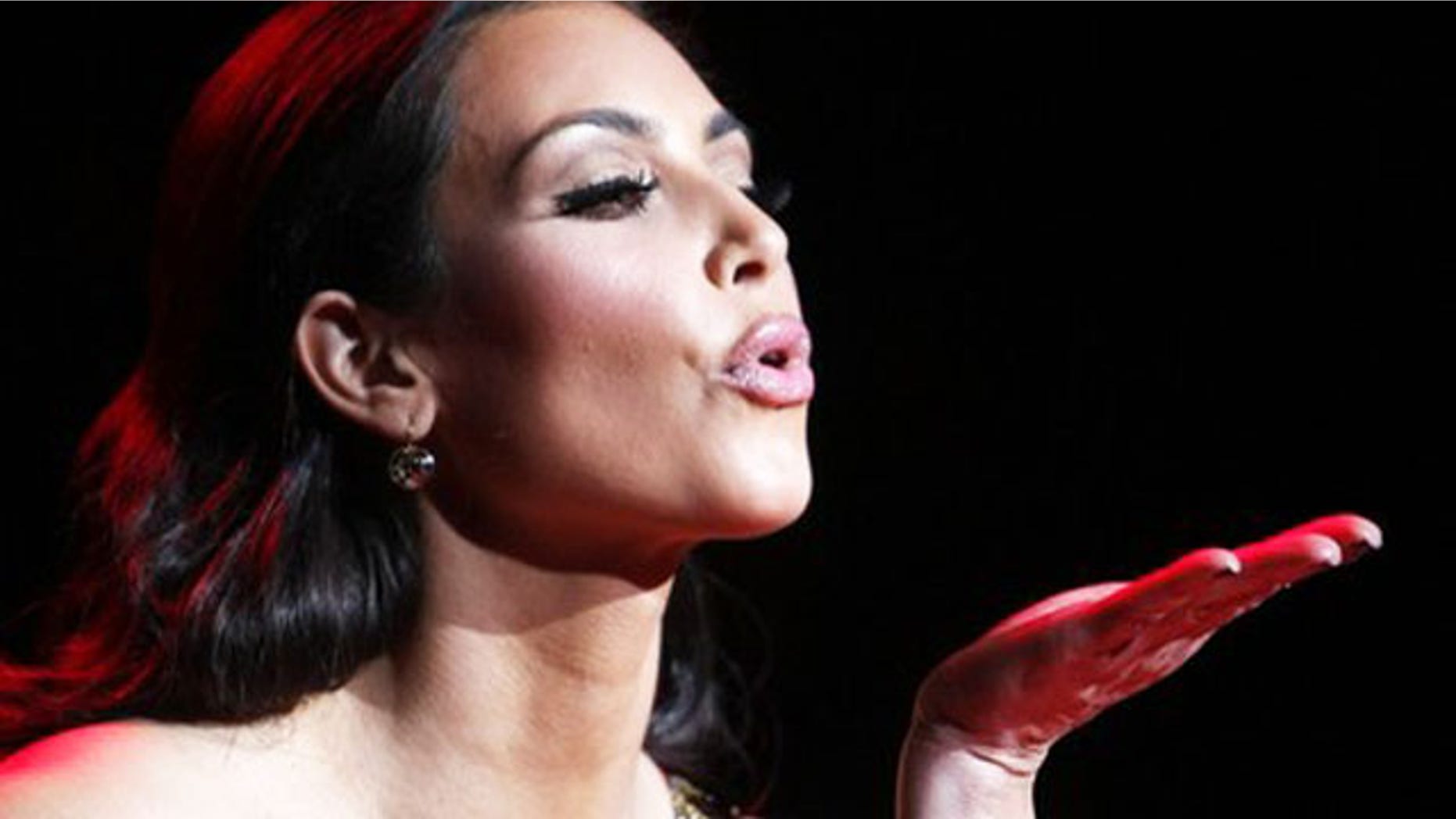 Kim Kardashian comes off as sweet and non-confrontational on "Keeping Up With the Kardashians," but when it comes to protecting her multi-million dollar brand, she's not afraid to head to the court of law.
Over and over and over again.
Last week, Kardashian filed a lawsuit against clothing conglomerate Old Navy for using look-a-like model Melissa Molinaro in a "Super C-U-T-E" campaign which aired in February this year, and subsequently became a YouTube sensation.
Kardashian, who does not have a deal with the company, reportedly hopes to recover as much as $20 million dollars and prevent Old Navy from using look-alikes in future ads.
"I've worked hard to support the products I'm personally involved with and that I believe in," the reality star said in a statement.
But this isn't the first time Kardashian has lashed out with lawyers.
Last month, the popular personality – who is engaged to pro-basketball player Kris Humphries – hit headlines when NFL player Bret Lockett claimed the two had an affair, but eventually admitted he had never actually met Kimmy K. Uh-oh. And this gal isn't taking the allegations lying down, with her legal posse quick to announce their intention to sue the New England Patriot, as well as In Touch Weekly, for printing what they called a  "false" article centered on the imagined relationship.
Two months ago, the Kardashian legal camp fired off a cease-and-desist letter to two music producers who used a photo of a woman's bare chest on the cover of their album "Terrace Martin & Devi Dev Present: The Sex EP." The problem? Kim recognized those breasts as her own from her notorious nude spread in W magazine. The producers obeyed orders and swapped out the snap for another woman's assets, claiming they had no idea it was Kardashian on display in the first place.
And  of course there is the suit that sparked Kim's foray onto the reality stage. In 2007, Kardashian sued adult film company Vivid Entertainment over the distribution of a sex tape she made with her former boyfriend, R&B singer Willie "Ray J" Norwood. According to the New York Post; Kardashian later dropped the suit in exchange for a rumored $5 million payout.
"Kim does appear to be Hollywood's most litigious lady right now, but it's understandable given the current 'dog-eat-dog' climate in the entertainment world," California Criminal Defense attorney David Wohl told FOX411's Pop Tarts column. "She has a big ticket, high value public image to protect, so when companies like Old Navy try to cash in on her persona, they can expect a lawsuit to fly in her direction."
Wohl thinks the business-minded beauty has a good chance of coming out on top in the Old Navy flap.
"Her lawsuit appears to be well-founded. It is clear Old Navy is using a mirror-image look-a-like of Kim to peddle their goods. Kim will claim that the clothes store is misappropriating her image to falsely imply that she endorses their products," Wohl explained. "This type of advertising amounts to a violation of her publicity rights and trademark, both of which she has worked very hard to achieve and maintain."
But all publicity is good publicity for both parties, right?
"Kim has a legitimate right to protect herself. Filing lawsuits willy-nilly would clearly negatively impact her, but filing legitimate lawsuits to protect herself won't harm her in Hollywood or on Madison Avenue," said communications specialist Glenn Selig, founder of The Publicity Agency. "But I would not be the least bit surprised if Old Navy chose Kim Kardashian to 'copy' because of her propensity to sue. Clearly the purpose of the Old Navy ad was to get the public talking about Old Navy. They may have figured a lawsuit would result in even more publicity for Old Navy, and they may have been right."
A rep for Old Navy declined to comment on the suit, however the purported look-a-like Melissa Molinaro – who is also rumored to be dating Kardashian's ex Reggie Bush – didn't hold back in expressing her thoughts via Twitter, suggesting that the reality star isn't as busy as it appears.
"We're still talking about this?! Its JULY this aired in February," Molinaro tweeted. "Some people have too much time on their hands."