Why are Susan Sarandon, boy toy crying in new AOL series?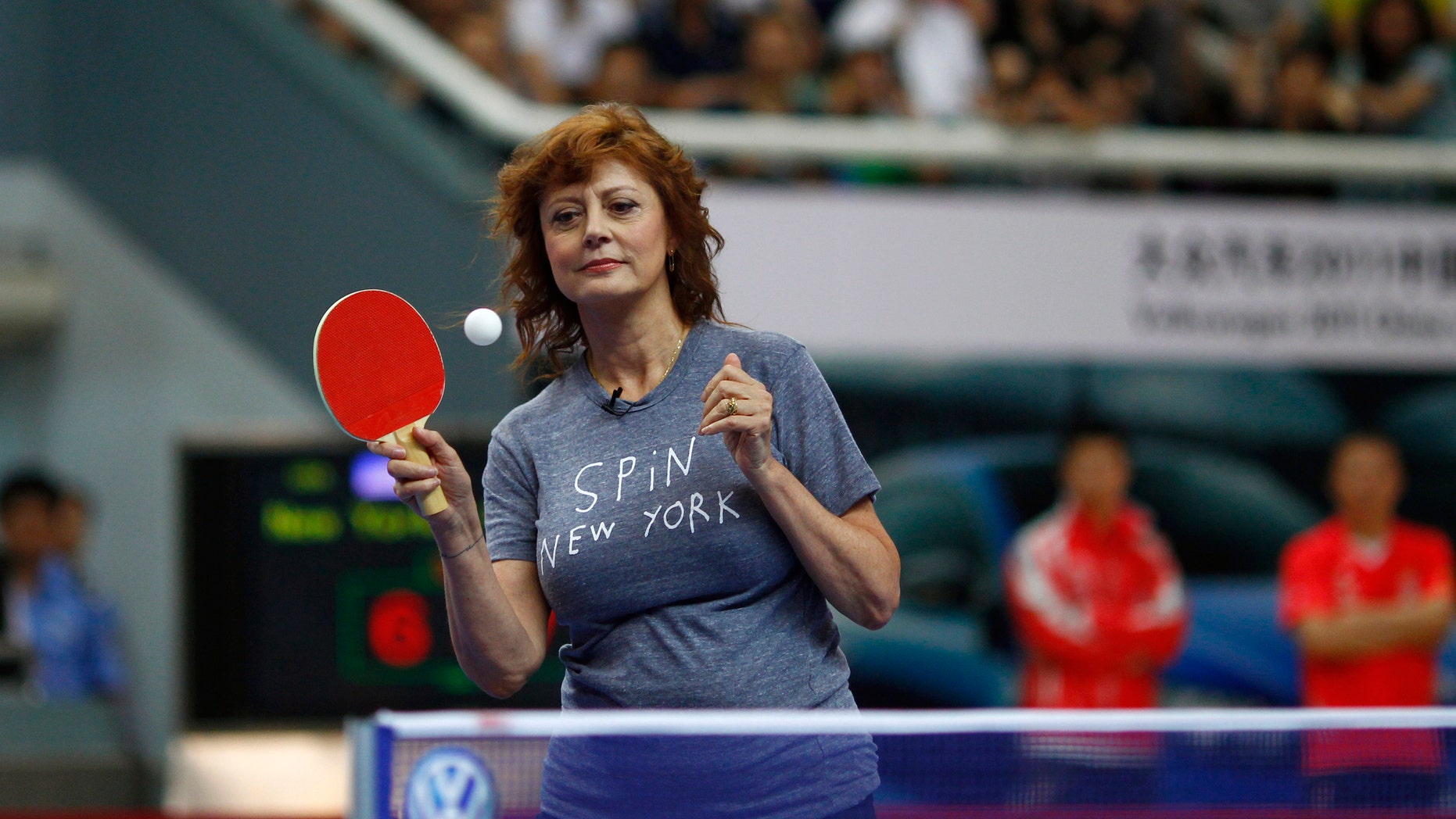 Susan Sarandon is an A (or at least B+) list actress, so why is she starring in an AOL reality series, and why is she crying?
Sarandon, 68, stars in "Connected" with her former boyfriend Jonathan Bricklin, 37. The series focuses on the ping pong entrepreneur's struggle being Sarandon's sidekick rather than the main man.
It also features both Sarandon and Bricklin crying.
"The only time I feel truly equal to Susan is when we're alone. And that is becoming a problem," Bricklin laments in one episode.
The May/December couple share a 30-year age difference that led to the press labeling Bricklin a boy toy, a title he says he grew tired of over the years.
"Honestly, the boy toy [stuff] I thought was flattering initially and I tried to live up to that, but now five or six years have passed and that's my f---ing life and that's not okay," he said.
Not only is the co-owner of the club Spin uneasy with his public persona, he also doesn't like Sarandon's movie star image.
"I don't feel comfortable when Susan's in her movie star persona. I feel weird," Stricklin explained.
Sarandon wasn't having it.
"'You're a man who has so many interesting people in his life, so many interesting things. I'm not the reason your life is important. You're the reason your life is important," she moaned. "'And I feel really betrayed that now it's all up to me to make this worthwhile? Now it's my problem."
While the couple continued dating throughout the taping, Stricklin told Page Six last month that he and Sarandon had split.
"We're taking some time apart to really refresh. But she's someone I love more than anyone I've ever been with and that won't change," he said. "We're going to figure out how life proceeds from here."
Four4Four: Speaking of reality stars, does this one really have a sex tape?