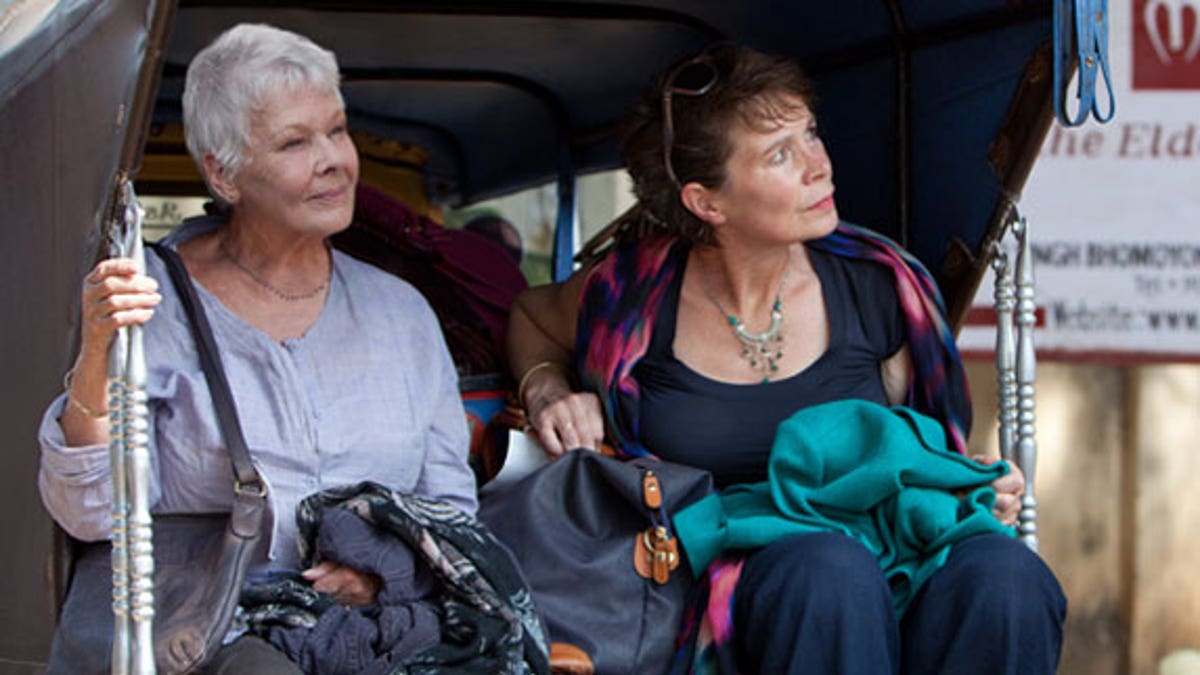 LOS ANGELES – Twenty-two year old actress Jennifer Lawrence may have won an Oscar for "Silver Linings Playbook," but there was another acting award for which she was not even eligible.
That would be the AARP's annual Movies for Grownups awards.
"We wanted to point to movies our audience would like, and encourage Hollywood to make films that spoke in a unique way to an adult audience," movie editor for AARP and the creator of AARP's Movies for Grownups, Bill Newcott, told FOX411's Pop Tarts column. "Not only have the awards grown, but we've found that Hollywood has really gotten on-board making many films for a grown-up audience. Casting actors who are 50 years plus and it's just been win-win and now Hollywood has been making more money than ever on an older audience."
The editors of the bi-monthly AARP magazine spent more than 100 hours screening 2012's eligible Hollywood studio and independent films to unearth the performances and films geared to the 50-plus audience demographic.
And the big winner is ...?
"The Best Exotic Marigold Hotel!"
The movie centers on a British widow who moves to India, thinking she is retired and on her last legs, yet discovers the best years of her life are yet to come.
"That movie ten years ago would have been a little art house film, but this year Hollywood took a gamble by making that a big-budget film, with big stars, on location and the grownup audience responded by making it one of the biggest films of the year," Newcott said.
One thing he said doesn't resonate with the baby boomers -- seeing themselves in the buff
"The grown-up audience is not interested in seeing other naked old grownups. What they are interested in is the development of the relationships between people who are in the film. Grown-ups want a story that means something," Newcott explained. "They are more into ideas than visceral experiences, a story that will reveal elements of their condition, the human condition and the condition of others."
This year's other big over-50 winners included Best Actress Judy Dench for "The Best Exotic Marigold Hotel," Best Actor Denzel Washington for "Flight" and director Steven Spielberg for "Lincoln."
"But my favorite category is Favorite Grown-up Love Story. For so many years, Hollywood and films talked about grown-up love as something like Mr. and Mrs. Santa Claus, they shake hands and sleep in twin beds without acknowledging the special kind of passion that couple who have been together for a very long time," Newcott added. "This year we gave that award to 'Hitchcock.' Helen Mirren and Anthony Hopkins played those parts. It was a perfect example of a couple who been together forever, but had spent all the years unpacking each other's baggage. It was a perfect grownup love story and I was glad to see it in theaters this year."
Danielle Jones-Wesley contributed to this report.