Whoopi Goldberg's clout grows at 'The View'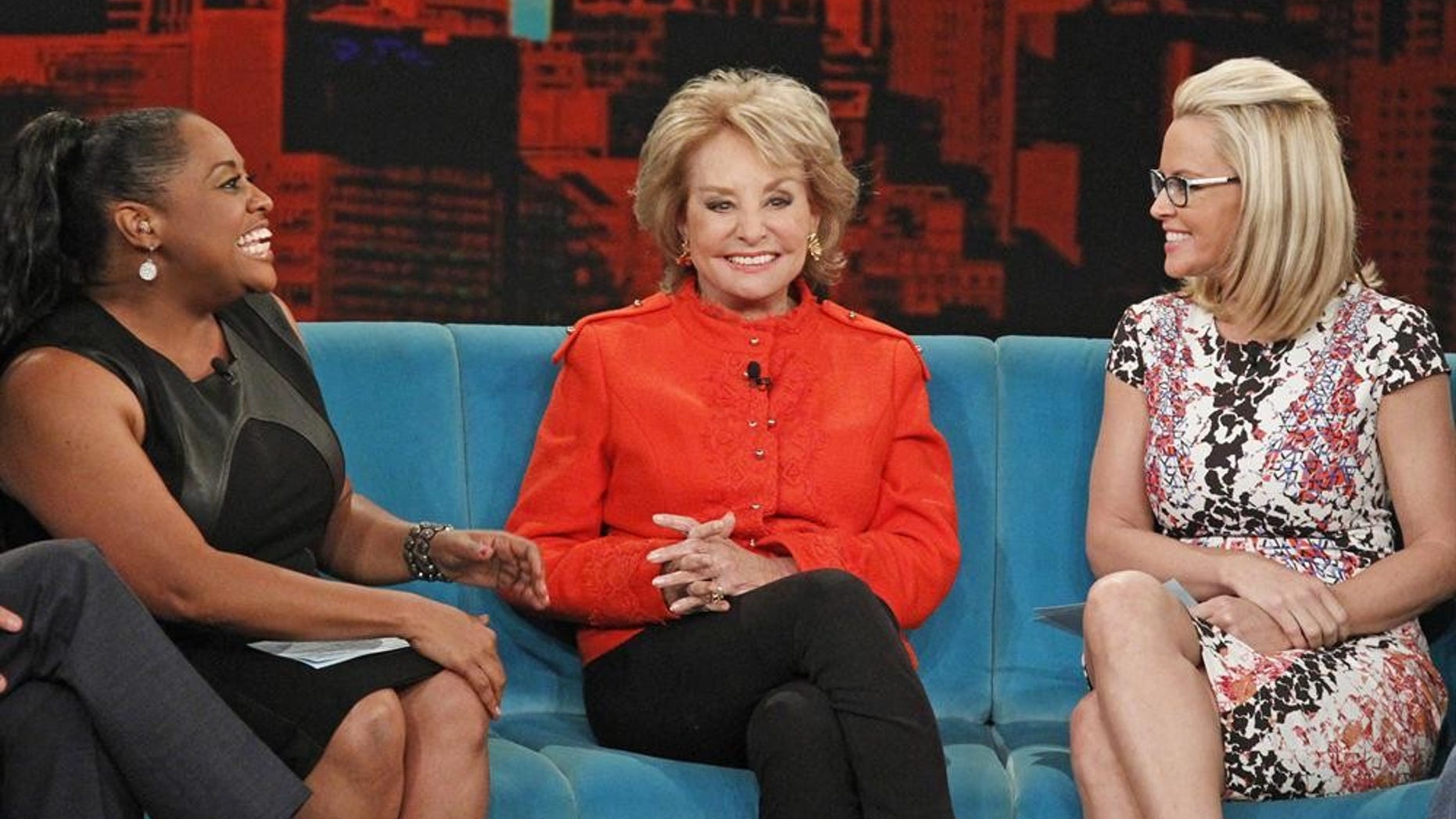 ABC's "The View" has famously had plenty of comings and goings of co-hosts during its 17 years on the air, but never has the panel turned over quite as thoroughly as the shuffle in the works for the show's 18th season reports Variety.
"The View" was already preparing for its post-Barbara Walters chapter, after bidding an emotional farewell to its founder and exec producer in May. But now Whoopi Goldberg will be the only returning player at the table when the show's 18th season begins Sept. 15 after word hit Thursday that Sherri Shepherd and Jenny McCarthy are leaving the show.
The overhaul of hosts raises questions about other possible changes in the works. Despite rumors to the contrary, sources say exec producer Bill Geddie, longtime producing partner of Walters, is expected to remain at the helm as showrunner for the coming season. But Goldberg will undoubtedly have a bigger say in creative decisions and in determining the makeup of the new panel, industry observers said.
Walters hinted in an interview with Variety in April that a permanent male co-host is a possibility in the interest of shaking up the show's femme-driven energy. "The View" has long had male guest co-hosts, and some of its recent regulars, Will Cain, Jesse Palmer and Ross Mathews, are seen as contenders to land a regular chair. Also rampant is the rumor that "View" may try to bring back Rosie O'Donnell, who had a volatile season with the show in 2006-07.
Shepherd's decision to announce her departure in a statement caught ABC by surprise Thursday. McCarthy chimed in shortly afterward with a tweet confirming her plan to follow Shepherd out the door. All of this made for a long night in the "View" PR department.
ABC had hoped to keep Shepherd on board but had been unable to come to terms with reps for the comedian who joined the show in 2007. The network had decided to part ways with McCarthy, who joined the show last summer. Discussions with reps for Shepherd and McCarthy came to a head Thursday afternoon, spurring the statement from Shepherd.
Shepherd and McCarthy are expected to remain on the show for another month as "View" wraps its current season. Friday installments of the show are always pre-taped, so today's edition was in the can prior to the news of the departures. "View" will be on a previously scheduled production hiatus next week. It's expected to return with live telecasts on July 7 and continue through Aug. 8. (Shepherd will not be on the July 7 telecast as she had requested it as a day off earlier this month.)

The network has yet to confirm any details about changes to come for the show, and it's clear that execs are still working through the post-Walters reinvention process. It's a safe bet that one of the new panelists will be in the millennial age range in an effort to bring that perspective to the daily discussions and to lure viewers of that age group to the screen.

Like virtually every other network and syndicated daytime TV program, "View" does not draw the audience it once did. It has new network competition from CBS' "The Talk," but ABC's 11 a.m. staple has held its own this past season with an average of 3.12 million viewers, compared to 3.17 million in 2012-13. It's off 4% year-to-year in women 25-54, to an average of 704,000.

Here's a handy scorecard from ABC of "View" co-hosts and their tenures on the show:

• Barbara Walters (1997-2014, Season 1-17)

• Meredith Vieira (moderator, 1997–2006, Season 1–9)

• Star Jones (1997-2006, Season 1–9)

• Joy Behar (1997–2013, Season 1–16)

• Debbie Matenopoulos (1997-1998, Season 1-2)

• Lisa Ling (1999–2002, Season 2–6)

• Elisabeth Hasselbeck (2003–2013, Season 7–16)

• Rosie O'Donnell (moderator, 2006–2007, Season 10)

• Whoopi Goldberg (moderator, 2007, Season 11–Present)

• Sherri Shepherd (2007-2014, Season 11–17)

• Jenny McCarthy (2013-2014, Season 17)