Whoopi Goldberg is reportedly behaving erratically behind the scenes of 'The View'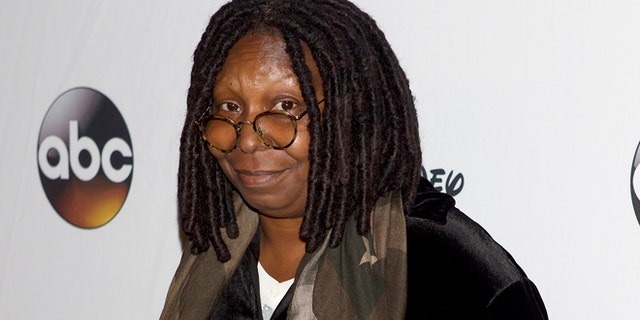 NEWYou can now listen to Fox News articles!
Whoopi Goldberg's erratic behavior behind the scenes at "The View" has some wondering if she's trying to goad ABC bosses into firing her.

According to an insider, Goldberg, 60, gets $5 million a year to lead the show's panel, but "she has been at war with the management."
Click here to subscribe to FOX411's YouTube channel

The actress and host, now in the final year of a four-year contract, last year reportedly ¬created a scene when she paraded around saying, "I's a work for ABC, who is my master. I's a slave to ABC. It's '12 Years a Whoopi' at ABC," referring to the movie "12 Years a Slave."

A show source said, "Whoopi has been so antagonistic, she's constantly at war with management. It's so bad that some execs think she's daring them to fire her so she can go off and do other things, particularly after her 'slave' outburst. She knows if they did fire her, they'd have to pay out her contract and she'd be paid $5 million for doing nothing."

The source added, "Whoopi loves the money, but she doesn't want to work so hard anymore. She doesn't come in prepared, she doesn't really engage with other panelists and guests. She gives some one-liners and moves on."

The insider added, "Her contract is up at the end of this season, and even if she does renew, it would be for significantly less money."

An ABC rep denied the rumors: "We hope Whoopi is here for a long time to come. She is a vital part of "The View" who delivers every day as moderator and always comes to play." Her rep predictably said, "This is entirely untrue."
Click here to read more in the New York Post.