Who Had the Rockiest Rock Band 'Marriage'?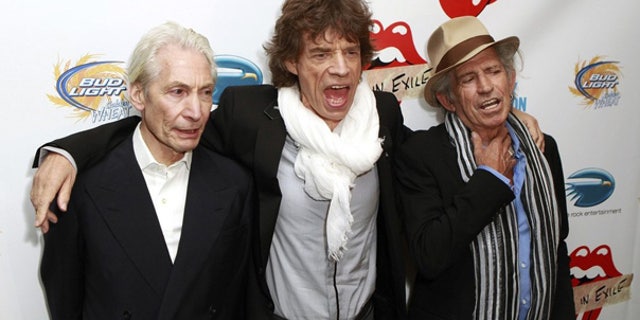 If there ever was a bromance between Keith Richards and Mick Jagger, it appears to be over.
In his new memoir "Life," which hits stores on Tuesday, Richards reveals that his Rolling Stones bandmate Jagger "enraged" him -- and reportedly accuses of him of having a tiny "todger."
With friends like these ...
SODAHEAD SLIDESHOW: See the rockiest rock band 'marriages.'
Of Jagger's relationship with Faithfull, Richards writes, "She had no fun with his tiny todger. I know he's got an enormous pair of b*lls -- but it doesn't quite fill the gap,'" according to the Daily Mail.
Richards, 66, certainly doesn't shy away from hitting below the belt. He also reveals that Jagger, 67, thought he was "bigger than the Stones."
"It was the beginning of the eighties when Mick started to become unbearable," Richards writes. He also says that Jagger's attitude "started at first to annoy me and then slowly enraged me."
But Richards is still a bit sentimental about his fellow rock legend. "We're not really friends anymore but we'll always be brothers," Richards explains, adding that his relationship with Jagger is "like a marriage, with no divorce."
From Richards & Jagger to Lennon & McCartney, there have been plenty of acrimonious pairings in rock music. Who do you think had the rockiest rock band "marriage"?