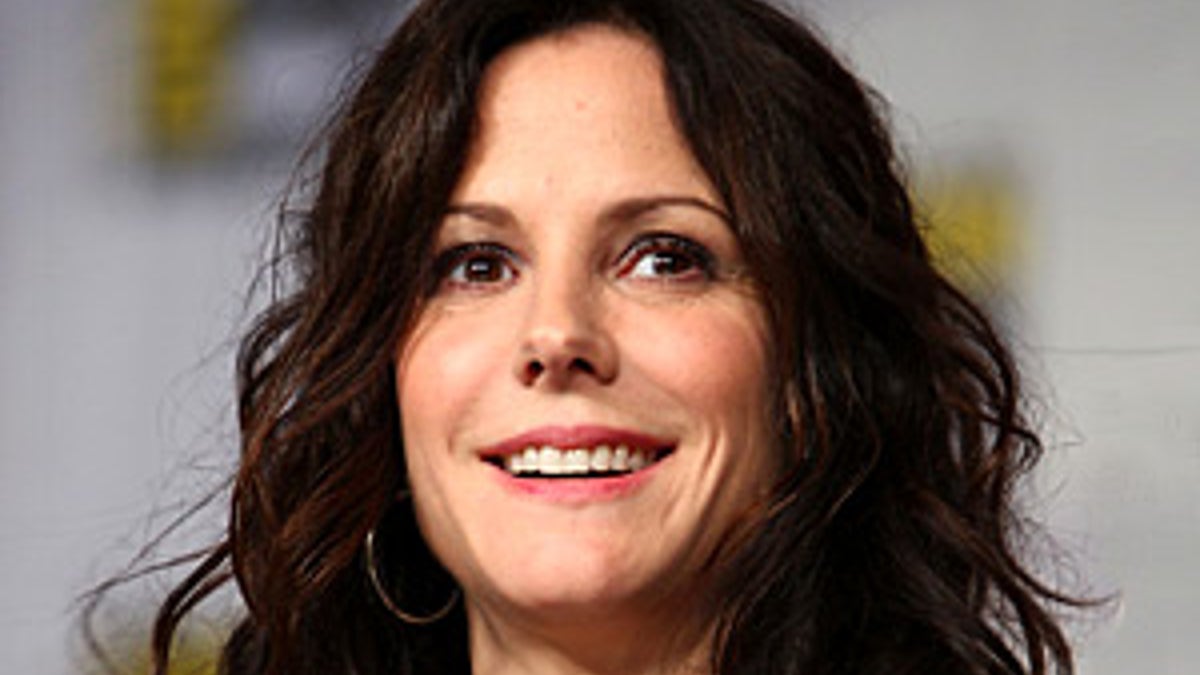 With Nancy Botwin (Mary-Louise Parker) burning the house down at the end of Season 3, Weeds has made it very clear it's not afraid to throw out the old playbook and to start anew. That's just what the series plans to do again this year, as the Botwin family leaves San Diego's sandy beaches and the seedy politics of Tijuana behind for the open road.
"You have to reinvent the show. Now we're about to send the characters fleeing on the road so you have the opportunity to make new characters, new personas," executive producer Victoria Morrow said at a Comic-Con panel Thursday. "[It's] basically a decimation of all the Botwins' work and a rebirth."
In Season 6, premiering on Aug. 16 at 10/9c, the Botwin family will not only encounter new places and new faces, but new identities for the characters themselves as they go into hiding after Shane (Alexander Gould) murdered Pilar. Nancy, for one, will play the part of Natahlie, a maid at a hotel, while her sons Silas (Hunter Parrish) and Shane work as a bellhop and a dishwasher, respectively. This new career trajectory is a far cry from Nancy's most recent incarnation as a politician's wife-by-day and drug smuggler-by-night.
"So much of her armor is her charm or her sexuality or being clever," Parker said. "She just has certain things that she uses. I feel like last year that got lost a little bit. It's something she uses to self-medicate and to manipulate. It's a powerful tool."
Richard Dreyfuss to appear on Weeds
Although Nancy will be getting back to her roots, the biggest change ahead is for sons Silas and, especially, Shane.
"We've seen [Shane] go from being a very young boy, clutching his mother, to a killer. So she home-schooled him and he learned all the wrong lessons," Morrow said, adding that Silas is now looking for his own moral center.
"We are running and everyone is trying to protect him. It's unclear as to who knows what," Parker says. "On this show, you never quite know where people stand and what their motives are. They're constantly exposing themselves to the wrong person."
Despite recent mumblings that Season 6 would be the end of the road for Nancy and company, Morrow said the future of the series is open-ended. However, the Botwin family must find a way to hold everything together, despite Shane's ill-fated decision and the lack of a permanent home.
"The family is constantly in a downward spiral and it's fighting against all kind of forces trying to tear it apart and Nancy's trying to keep it together," Parker said.
(Additional reporting by Natalie Abrams)
View original Weeds Prepares for Another Reinvention at TVGuide.com
Related Articles on TVGuide.com
Other Links From TVGuide.com