VIDEO: Exclusive Sneak Peak of TLC's New Polygamist Series Sister Wives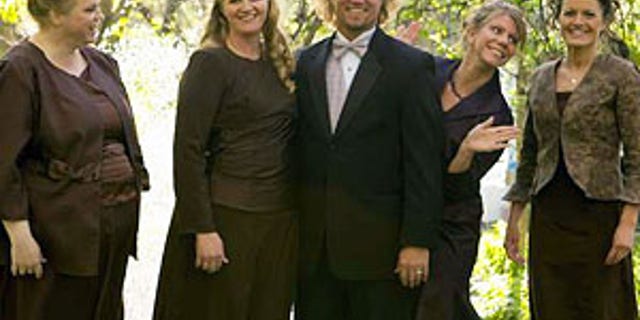 NEWYou can now listen to Fox News articles!
"I just fell in love, and then I fell in love again, and then I fell in love again," polygamist Kody Brown says on his new series Sister Wives.
TLC's latest docudrama depicts the real life Big Love — one man living with three wives.
The next Gosselins? TLC orders sextuplets series
In the clip below, meet Kody and his first wife Meri, second wife Janelle, third wife Christine, their potential new sister wife Robyn, and Kody's thirteen total children. The seven episodes will follow the family as they balance the complicated dynamic of being part of a polygamist family, while trying to keep their secret from the outside world. (Which will probably be harder once they're, you know, on television.)
What do you think of Sister Wives?
View original VIDEO: Exclusive Sneak Peak of TLC's New Polygamist Series Sister Wives at TVGuide.com
Other Links From TVGuide.com