Victoria's Secret praised for unretouched photos of model with stretch marks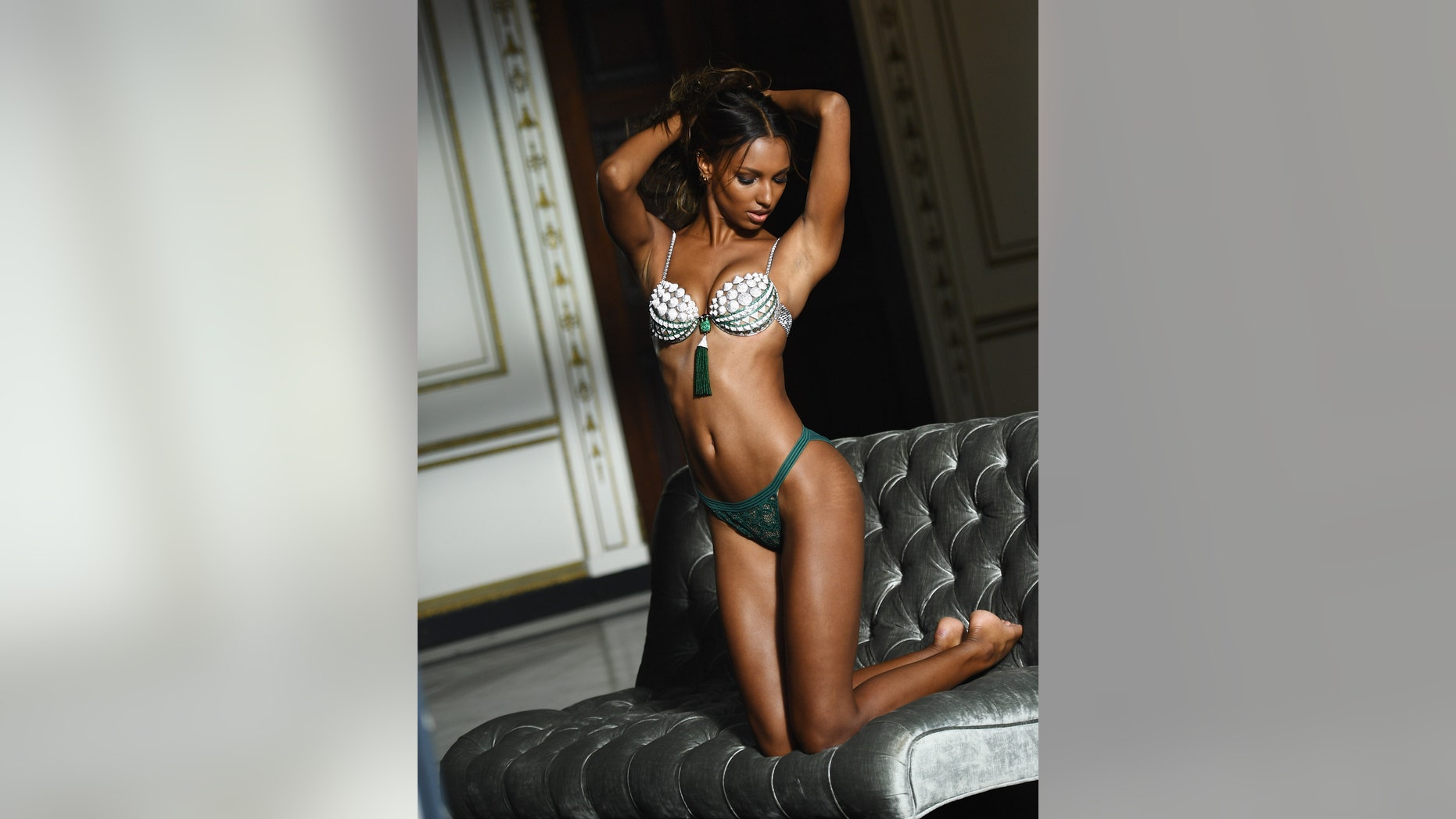 Victoria's Secret has released photos of Jasmine Tookes which haven't been touched up or edited, and people are loving it.
It only takes a quick glance through any Angel's Instagram to realize they have absolutely fantastic bodies, but these behind-the-scenes shots show Jasmine isn't completely perfect.
In the snaps, the gorgeous model appears to have stretch marks down the left hand side of her thigh, bringing a touch of reality to the luxury underwear brand's latest campaign.
And girls across the web are absolutely loving it.
Victoria's Secret not photoshopping a model's stretch marks 👏🏻👏🏻

— Becky Newcombe (@beckynewcs93) October 29, 2016
I love that Victoria's Secret is now using models which show off stretch marks

— lucifer (@Lucyvmartin) October 31, 2016
Jasmine, who has only been an Angel for one year, was picked to wear the precious 18ct Bright Night Fantasy Bra at the brand's 2016 fashion show in Paris.
Kendall Jenner and Gigi Hadid will walk in the Victoria's Secret Fashion Show
The showstopper was designed by Eddie Borgo, and contains a whopping 9,000 precious stones.
The bra took 700 hours to create and is more than 450 carats – meaning Jasmine had to train herself to keep her back straight for the photo shoot.
The bra was specially molded to Jasmine's shape, a laborious process which took hours.
Tyra Banks, Giselle Bundchen and Claudia Schiffer have all had the honour of wearing the world-famous bra, which is the highlight of the VS catwalk, in the past.
The good press comes as women have spoken out to complain that notoriously hard-to-please VS judges treat the models like pieces of meat, and criticize their near-perfect bodies.