Valerie Harper's cancer battle: 'Now it's 5 years instead of 3 months'
Valerie Harper hasn't let cancer stop her from appearing on the screen again.
The actress, best known for starring as Rhoda Morgenstern in "The Mary Tyler Moore Show" and its spinoff "Rhoda," is appearing in her first movie since her 2013 life-threatening medical diagnosis. The short film, titled "My Mom and the Girl," is based on the real-life experiences of director/writer Susie Singer Carter, whose mother is faced with Alzheimer's disease.
Harper, who is battling leptomeningeal carcinomatosis, a rare, incurable disease, easily identified with matriarch Norma Holzer's illness, along with the loving care she receives from her child.
"[This is about] facing a disease that really doesn't have a good diagnosis," the 78-year-old told Fox News. "I happen to have a fabulous caregiver who is my husband, Tony Cacciotti. He's been taking care of everything. Everything in my life. It's just the most wonderful thing.
"In fact, my husband doesn't let me go anywhere alone. He drives me everywhere. He's incredible. So I have a setup that's very good… This film has a great sadness to it… But this film also has great comedy because Suzy managed to form that in her heart, as well as telling [her] truth. Saying the stuff that hurts."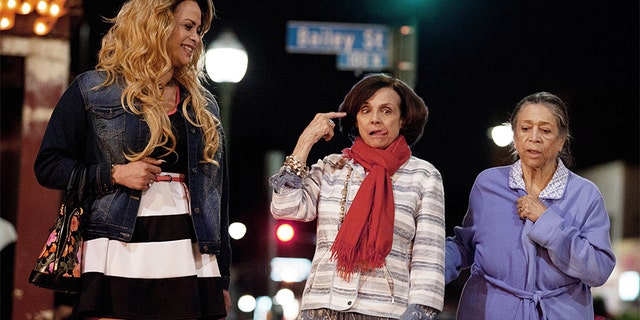 Harper could have easily had mere months to live. However, she's been living with the terminal brain cancer with support from Cacciotti. She credited that devotion to helping her have a positive outlook on her future. "My Mom and the Girl" also highlights comedy to soften a real-life tragedy, all while inspiring audiences to approach a grim ailment in a different way.
"Susie is coming around this time with a different disease, but the same idea of [how] to face it," said Harper. "Not deciding that you're going to die."
Harper can still vividly recall that moment when she received her own shocking news.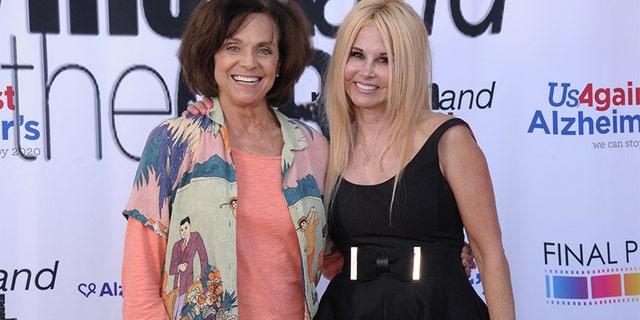 "[The doctor] said, 'You know, I hate to tell you this, but this disease that you now have — it's not the brain. It's the lining of the brain,'" explained Harper. "'This is very difficult. There's no cure. We don't have a pill. We don't have anything that works really well. We can't get the medication to hit what you need to hit.'"
At the time, People Magazine reported Harper was undergoing chemotherapy to slow down the disease's progression. She credited a loving support system, along with Cedar-Sinai Medical Center, and even trying acupuncture, with helping her enjoy life. These days, Harper is also eager about immunotherapy, which boosts the body's natural defenses to fight cancer.
"People are saying, 'She's on her way to death and quickly,'" said Harper. "Now it's five years instead of three months… And the thing is, everyone is going to die in one way or another. So why don't you fight it? I'm going to fight this. I'm going to see a way."
Harper insisted fans of "Rhoda" will also appreciate the positive message "My Mom and the Girl" offers, along with its depiction of women relying on each other to feel uplifted.
"People out there not only love Rhoda, but Rhoda and Mary, and their friendship, their closeness," said Harper. "These were girls who weren't married, but were together. And they're totally fine with spending a Saturday night having pizza. They don't need dates. It's nice to see such a positive thing."
Carter couldn't have been more thrilled Harper was willing to share her story in front of cameras.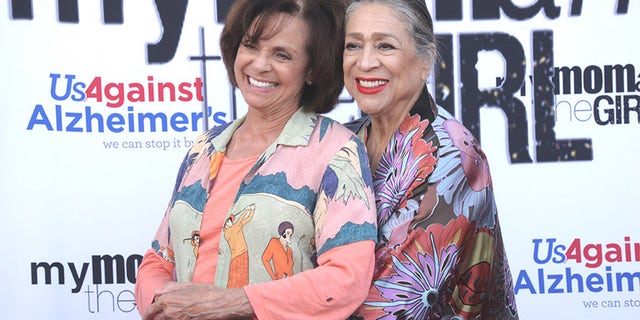 "Her attitude towards life is so similar to my mom's," said Carter. "Valerie is always saying, 'Don't go to your funeral before it's time.' My mom is like that too. Still to this day, whenever I ask her, 'How are you?' She goes, 'I'm alive! I'm great!'
"And I think that kind of sensibility and framing of life is so healthy that even with a disease that's as horrible as cancer and as horrible as Alzheimer's, there's a way to navigate it… We all have the same ending. But we don't know when we're going to get there. So let's make the ride as pleasurable as possible. And as positive. Valerie is a gift… I'm lucky."
And the two women have even more reason to celebrate. "My Mom and the Girl" has been Oscar qualified in the Short Film category, a preliminary step that could ultimately lead to a nomination at the Academy Awards. The film has also been officially endorsed by Alzheimer's Greater Los Angeles and recognized by the USC Media Institute for Social Change.
Harper, who starred in one of the most iconic shows in TV story, appeared in over a dozen feature films and won four Emmys in her lifetime, couldn't be more thankful for the new chapter in her own tale.
"I've had a wonderful career," she said. "I got to be an actress. I was a dancer. And then I grew into this area of acting and that was just so wonderful. So what's going on now [for me]? I hope everybody will come to see this movie."