Up close with 'El Chapo': Series about cartel chief headed to Netflix, Univision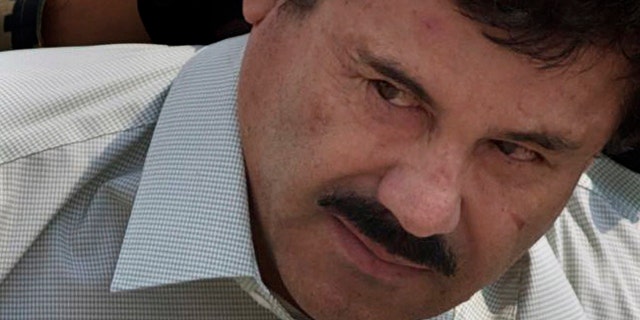 NEWYou can now listen to Fox News articles!
Netflix is looking to add to the success of "Narcos" with other drug trafficker series – this time about the notorious Mexican drug lord Joaquín "El Chapo" Guzmán.
The streaming service has teamed up for a new drama series based on the life of Guzmán – who has made headlines the past year for escaping a Mexican maximum security prison, a clandestine meeting with actors Sean Penn and Kate del Castillo, his recapture in January and the effort to extradite him to the United States.
According to the Hollywood Reporter, in the U.S. the series will be aired on Univision's UniMas in 2017, after which it will be made available to Netflix subscribers. In the rest of the world, episodes of "El Chapo" will premiere exclusively on the streaming service.
"'El Chapo' is a great example of how Univision continues to innovate and evolve with premium storytelling formats," Randy Falco, president and CEO of Univision Communications, was quoted as saying by the entertainment publication. "We are pleased to deliver this groundbreaking series to audiences in the U.S. and around the world."
In addition to the new series, Univision will also broadcast "Narcos" on its networks while Netflix's Spanish-language show, "Club de Cuervos," will air on UniMas. It will be the first time a Netflix original series airs on a broadcast network in the U.S.
Guzmán is also the subject of the new History Channel series, "#Cartel," from former "Narcos" showrunner Chris Brancato.
"Narcos" dramatized the life of the Colombian drug kingpin Pablo Escobar during the late 1980s and the efforts by law enforcement to rein bring him to justice. No airdates have been announced.
"Club de Cuervos," which debuted on Netflix last August, is about a family battle to control a professional soccer team.
The Associated Press contributed to this report.
Like us on Facebook
Follow us on Twitter & Instagram