Ukelele master Grace VanderWaal favorite to win 'America's Got Talent'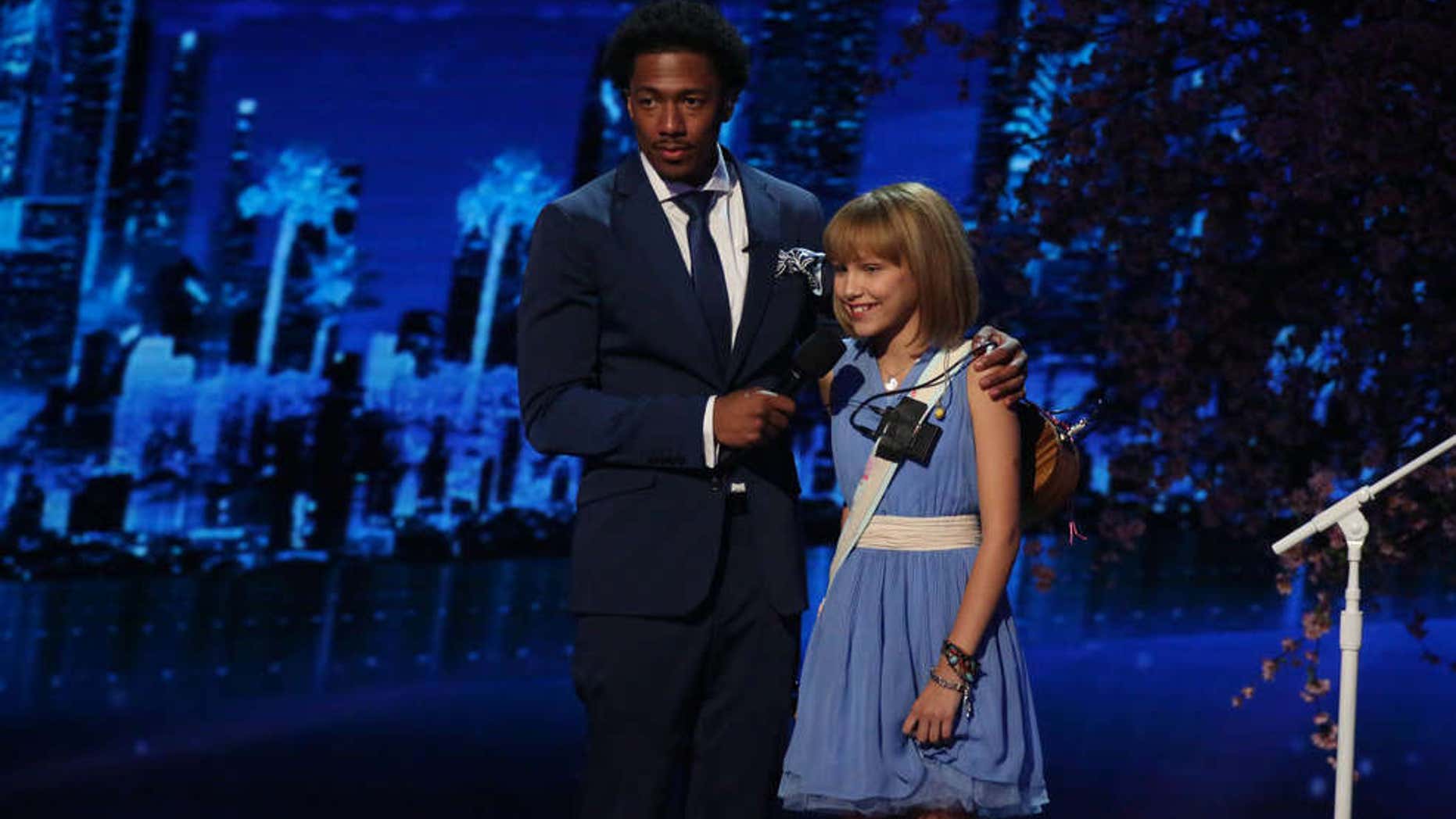 The "America's Got Talent" judges have gone all in on Grace VanderWaal.
The 12 year-old ukulele sensation, who Simon Cowell called "the next Taylor Swift" during her first audition, returned to compete for her spot in the semi-finals Tuesday night — and the praise just kept on coming.
"There is something so sweet and charming about you," Cowell told her.
"I predict we are all going to remember the moment in years to come when we saw Grace sing live for the first time."
And that was just the beginning.
Howie Mandel, who used his golden buzzer to advance the tween straight through to the live shows, said he believes she will become "the biggest star to ever come out of the show."
"You are my golden buzzer in life," the comic gushed. "I predict you are bigger than Taylor Swift.   People ask me about you every day.  You are a superstar.  America has to vote.  You are the best thing I have ever seen on this show."
Grace — whose audition videos have earned over 100 million views on YouTube — performed an original song she wrote about her older sister, Olivia.
She is almost certain to be one of the seven acts that will advance to the next round of competition after America votes.
Also looking good:
BRIAN JUSTIN CRUM (singer)
He's been bullied, now he's back.  Brian's unique spin on the Phil Collins classic "In The Air Tonight" earned him a standing ovation from all four judges.
"Love, love, love," Heidi Klum praised. "Best performance of the night for me. Hands down."
EDGAR (family band)
Former Christian singer Nikki Edgar, her husband and teenage daughter form this popular family trio.  The judges loved their cover of "You've Got A Friend."
"The family that sings together, wins together," Heidi noted.
KADAN BART ROCKETT (magician)
He's just 10, but already performing very big illusions. Aided on stage by his sister, Brooklyn, the pint sized magician escaped four sets of handcuff, avoided getting chopped up by a half dozen chainsaws, and transported himself inside a tool box next to the judges table.
Simon was once again stunned.
"You are like a real live Harry Potter," he said.
The results of America's vote will be announced Wednesday night at 8:00 PM on NBC.