'Twilight' Film Champ in Box Office Despite News of Alleged Terrorist Attack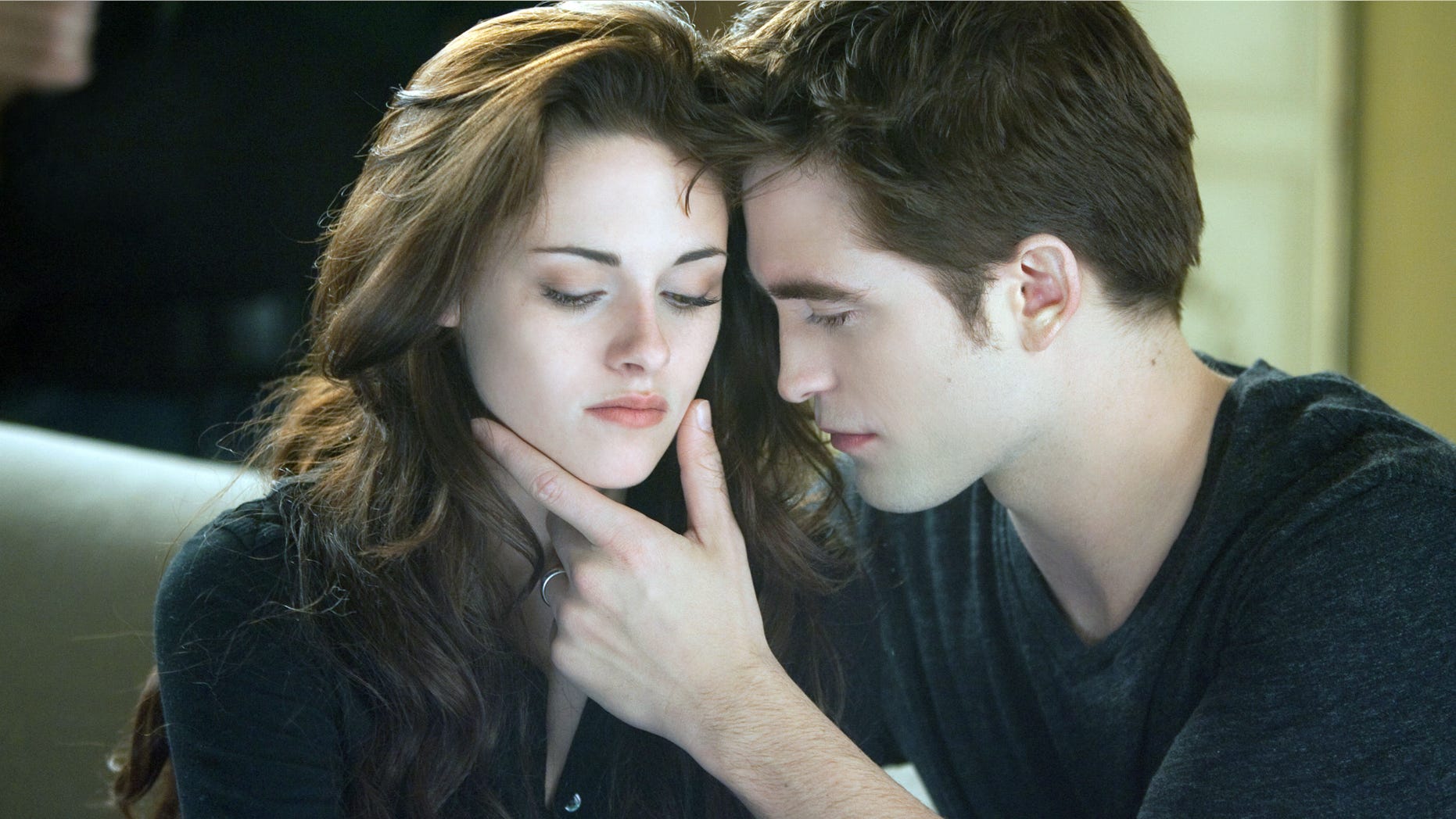 A teenager who wanted to re-enact the deadly "Dark Knight" shooting during a midnight screening of the "Twilight" franchise last month almost ruined the opening of the movie. But the thwarted plot also failed to make a dent on box office numbers.
The film  was triumphant in the box office, pulling in $141.3 million domestically over opening weekend and $199.6 million more overseas for a worldwide debut of $340.9 million, according to studio estimates Sunday.
The finale starring Latina actress Mia Maeatro, "The Twilight Saga: Breaking Dawn, ranks eighth on the list of all-time domestic debuts, and leaves "Twilight" with three of the top-10 openings, joining 2009's "New Moon" (No. 7 with $142.8 million) and last year's "Breaking Dawn — Part 1" (No. 9 with $138.1 million).
The latest "Twilight" franchise, however, was almost ruined by 20-year-old Blaec Lammers, after he was caught attempting to re-enact "The Dark Knight" shooting in Aurora, Color. during a midnight screening of Twilight.
The Hollywood Reporter says that Lammers from, Bolivar, Missouri, told authorities he purchased multiple rifles and tons of ammunition as well as his tickets to the awaited film. Lammers' mother turned him into the police.
Though "Twilight" still is a female-driven franchise, with girls and women making up 79 percent of the opening-weekend audience, the finale drew the biggest male crowds in the series. Action-minded guys had more to root for in the finale as Kristen Stewart, Robert Pattinson and Taylor Lautner join in a colossal battle to end the story of warring vampires and werewolves.
"Our male audience particularly has enjoyed this film," said Richie Fay, head of distribution for Lionsgate, whose Summit Entertainment banner releases the "Twilight" movies. "With the action scenes in this one, we're hoping the holdover business will reflect the fact that males have kind of found it out."
The movie also helped lift Lionsgate into the big leagues among Hollywood studios. Paced by its $400 million smash with "The Hunger Games" and now the "Twilight" finale, Lionsgate surpassed $1 billion at the domestic box office for the first time.
Some box-office watchers had expected the last "Twilight" movie to open with a franchise record the way the "Harry Potter" finale did last year with $169.2 million, the second-best domestic debut on the charts.
"I thought that for the final installment, it might eclipse the franchise record, but to look at $141.3 million and say that's a disappointment, that's kind of crazy," said Paul Dergarabedian, an analyst for box-office tracker Hollywood.com. "It's one of the most consistently performing franchises of all time."
The "Twilight" finale took over the No. 1 spot from Sony's James Bond adventure "Skyfall," which slipped to second-place with $41.5 million domestically in its second weekend. "Skyfall" raised its domestic total to $161.3 million.
The franchise's third film starring Daniel Craig as Bond, "Skyfall" began rolling out overseas in late October and has hit $507.9 million internationally at the box office. The film's global total climbed to $669.2 million, helping to lift Sony to its best year ever with $4 billion worldwide, topping the studio's $3.6 billion haul in 2009.
"Skyfall" passed the previous franchise high of $599.2 million worldwide for 2006's "Casino Royale."
Steven Spielberg and Daniel Day-Lewis' Civil War drama "Lincoln" expanded nationwide after a week in limited release and came in at No. 3 with $21 million. Distributed by Disney, "Lincoln" lifted its domestic haul to $22.4 million.
The comic drama "Silver Linings Playbook," released by the Weinstein Co., got off to a good start in limited release, taking in $458,430 in 16 theaters for a solid average of $28,652 a cinema. By comparison, the "Twilight" finale averaged $34,717 in 4,070 theaters.
"Silver Linings Playbook" stars Bradley Cooper, Jennifer Lawrence and Robert De Niro in a quirky romance involving a man fresh out of a psychiatric hospital and an emotionally troubled young widow.
Keira Knightley's period drama "Anna Karenina" also started well in limited release with $315,395 in 16 theaters, for an average of $19,712. The Focus Features film stars Knightley in the title role of Leo Tolstoy's tragic romance.
Estimated ticket sales for Friday through Sunday at U.S. and Canadian theaters, according to
Hollywood.com. Where available, latest international numbers are also included. Final domestic figures will be released Monday.
1. "The Twilight Saga: Breaking Dawn — Part 2," $141.3 million ($199.6 million international).
2. "Skyfall," $41.5 million ($49.6 million international).
3. "Lincoln," $21 million.
4. "Wreck-It Ralph," $18.3 million ($4.8 million international).
5. "Flight," $8.6 million ($1 million international).
6. "Argo," $4.1 million ($8.7 million international).
7. "Taken 2," $2.1 million ($2 million international).
8. "Pitch Perfect," $1.3 million ($4.1 million international).
9. "Here Comes the Boom," $1.2 million ($2.5 million international).
10 (tie). "Cloud Atlas," $900,000 ($5 million international).
10 (tie). "Hotel Transylvania," $900,000 ($7.8 million international).
10 (tie). "The Sessions," $900,000.
___
Estimated weekend ticket sales at international theaters (excluding the U.S. and Canada) for films distributed overseas by Hollywood studios, according to Rentrak:
1. "The Twilight Saga: Breaking Dawn — Part 2," $199.6 million.
2. "Skyfall," $49.6 million.
3. "Argo," $8.7 million.
4. "Hotel Transylvania," $7.8 million.
5. "Evangelion: 3.0 You Can (Not) Redo," $7.5 million.
6. "A Werewolf Boy," $6.8 million.
7. "Cloud Atlas," $5 million.
8. "Wreck-It Ralph," $4.8 million.
9. "Confession of Murder," $3.5 million.
10. "Rise of the Guardians," $3.1 million.
The Associated Press  contributed to this report. 
Follow us on twitter.com/foxnewslatino
Like us at facebook.com/foxnewslatino