Colorado Shooting Victim's Father Wants Death Penalty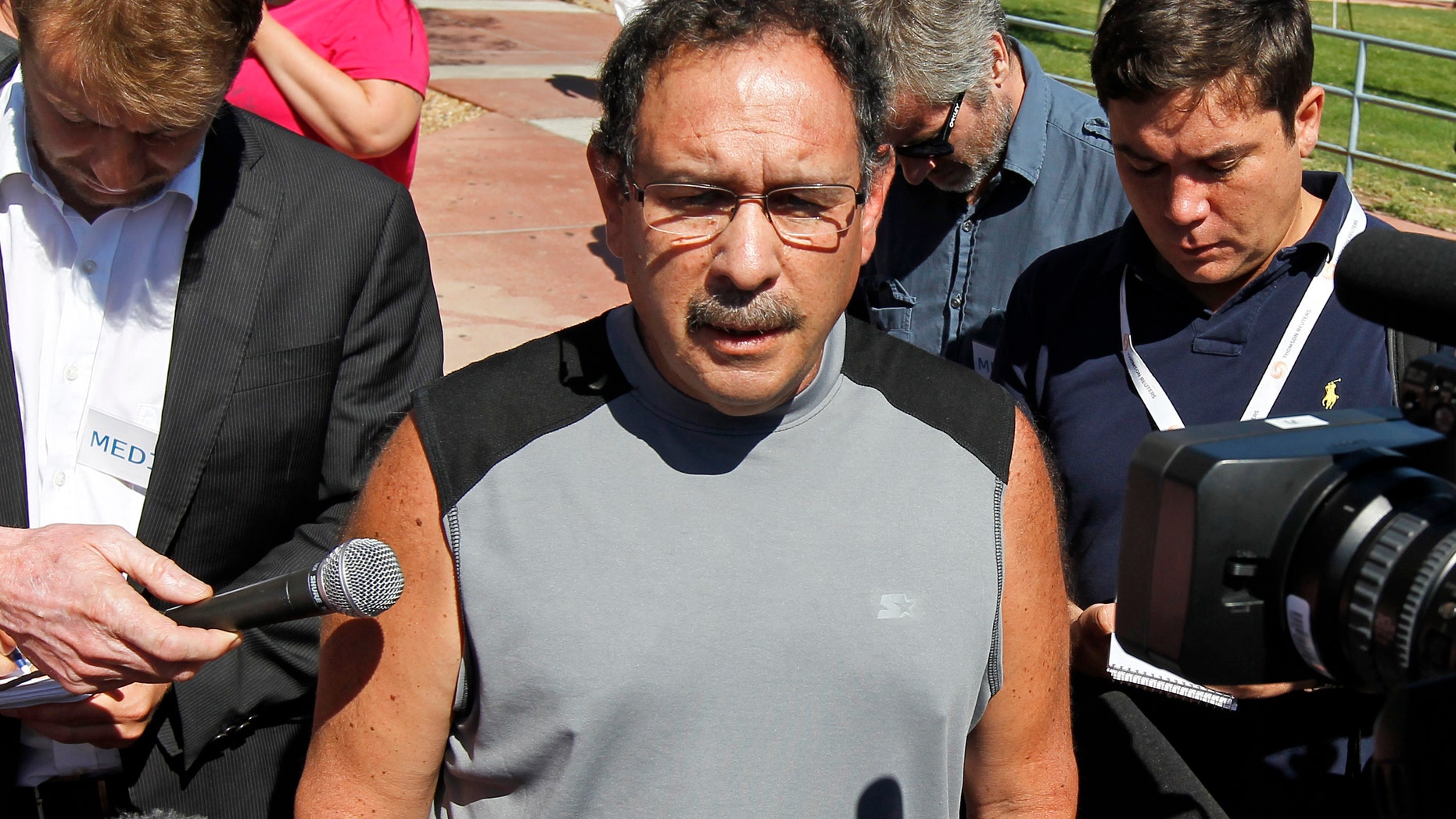 Centennial, Colorado – While James Holmes, the suspect in the movie theater killings in Colorado, looked devoid of emotions in his first court appearance on Monday, the victims' relatives' devastation was starkly clear.
David Sanchez, who waited outside the courthouse during Holmes' hearing, said his pregnant daughter escaped uninjured but her husband was shot in the head and was in critical condition.
Some news reports said his daughter, Katie Medley, 21, was in labor Monday. Her husband is Caleb Medley, 23.
The Medleys were among more than 50 people who were injured during the rampage at the premiere of "The Dark Night Rises" last week in Aurora, Colorado.
A dozen people died, and health professionals treating many of the injured say some are so critical that they may not survive.
Like many other moviegoers last week, the Medleys had looked forward to a pleasant evening, watching the premiere of a movie they'd been waiting a year to see, Sanchez told reporters outside the courthouse.
When reporters asked what punishment would be justified if Holmes is convicted of the charges, Sanchez said flatly: "I think death is."
Inside the courtroom, the father of one of the Colorado shooting victims sat staring at Holmes as he sat next to the public defender assigned to him. Tom Teves sat in the front row as the judge advised Holmes, a former neuroscience student at the University of Colorado, of the allegations against him. His son Alex Teves was killed in the packed movie theater.
Holmes hair was orange-red and messy, and he seemed variously dazed and tired as the judge spoke. Arapahoe County District Chief Judge William B. Sylvester told Holmes that there is "probable cause to believe you committed the offense of first-degree murder." Holmes was told he would be held without bond.
During the hearing, two women held hands tightly, one shaking her head.  Holmes showed little emotion during the hearing, which appeared to anger some family members of victims who attended.
Prosecuting attorneys say they will consult the victims' families while determining whether to pursue the death penalty for Holmes, who is being held in isolation at the Arapahoe County jail.
Meanwhile, a lawyer representing Holmes family members plans to hold a news conference Monday in San Diego. Lisa Damiani plans to meet reporters at 1 p.m. Pacific time.
According to Superlawyers.com, Damiani, who started her law practice in 1988, focuses chiefly on criminal cases and has "handled high-profile criminal matters."  The website says "her criminal and civil trial experience is extensive. .. Many of Ms. Damiani's matters have received media attention."
This story contains material from The Associated Press.
Follow us on twitter.com/foxnewslatino
Like us at facebook.com/foxnewslatino