TV networks look to Israel for the next big hit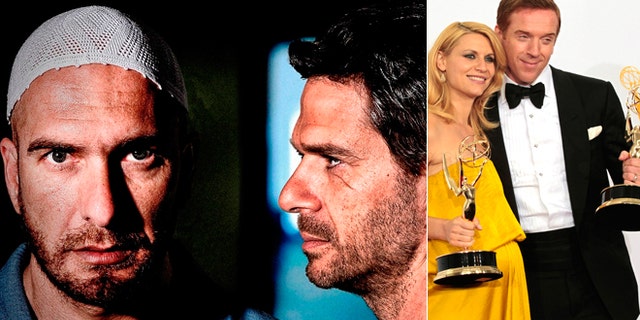 Following the success of Showtime's Emmy-Award winning drama "Homeland"—based off the Israeli TV show "Hatufim" ("Prisoners of War") —some of the biggest names in TV production are heading to Jerusalem in November for a conference about the changing TV landscape.
Bigwigs from TNT, TBS, Hulu and Lionsgate have already signed on for the conference hosted by Keshet, the company behind "Homeland." Why? They think they can learn a thing or two from Israel, where digital innovation and rising TV ratings go hand in hand.
Caryn Mandabach, who produced shows like "Rosanne," "The Cosby Show" and "Nurse Jackie," said she is making the trek to Israel from the U.K. to see what the minds who inspired "Homeland" – and more recently the TBS game show "Deal With it" – have to offer.
"They churn out a bunch of formats, which is cool," she told FOX411 of the Israeli TV market. "Anybody who comes up with something that can be laterally of interest to everybody on earth, like 'Homeland,' would be of interest to me."
Mandabach is slated to speak at the conference along with a slew of other big names, including the Chief Operating Officer of Lionsgate Sandra Stern—who recently had a hand in arranging the Netflix deal for the hugely popular series "Orange is the New Black"—and Avi Nir, the CEO of Keshet.
"We thought that it would be great to have a meeting of creative minds here in Jerusalem, just to discuss television in the perspective of 'What's next in television?' 'Where do we go from here?'" Nir told FOX411.
He said so many of TV's top names have signed up for the conference because they are hoping to get inspired by Israel's latest TV hits. Recently, Israeli shows have been picked up in the U.S., the U.K., Russia and the Netherlands.
And some shows from Israel are reportedly already on their way to U.S. ABC is currently working to adapt the series "Your Family or Mine," which will be called "Tribes" in the U.S.; NBC is working on adapting the spy drama "M.I.C.E" –based on Israel's "The Gordin Cell;" and CBS has plans to remake the Israeli series "Mother's Day."
So what makes the Israeli shows so successful? Nir said he think it's a knack for storytelling that Israel has to offer.
"[Israeli script writers] have something to say. They're not always very, very crafted in script writing, but what we find is an original perspective, original attitude and original voice, and this is something we have here—a unique voice."
And as a result, the country has seen a TV ratings surge in the past few years. According to Israeli newspaper Haaretz, TV ratings climbed in 2012, and in the first half of that year, primetime TV shows by Nir's Keshet group reached more than 26 percent of the population.
"In a time and day when the ratings for most countries and most broadcasters are going down, we are going up," Nir said.
Nir said their reality TV also has something special to offer with its front-and-center online component.
"On the non-scripted side… Israel is a very very advanced country in adapting new technology," he said. "One of our latest formats is totally, 100 percent second-screen based."
The closest thing we have here in the U.S. is the 24-hour live cameras streaming online from the "Big Brother" house.
And with both scripted and non-scripted TV, Nir explained that Israelis seem to have a constant need to improve upon their shows, even if they are soaring in the ratings.

"I call it 'lack of satisfaction,' this is sort of a psychological aspect of who we are," he explained. "We are constantly on the look… not rejoicing in ratings but looking for the next thing."

TV execs looking for the next thing will head to Israel for the INTV conference from Nov. 4 to 5.