Trial set for 'Smallville' actress Allison Mack, alleged sex cult leader Keith Raniere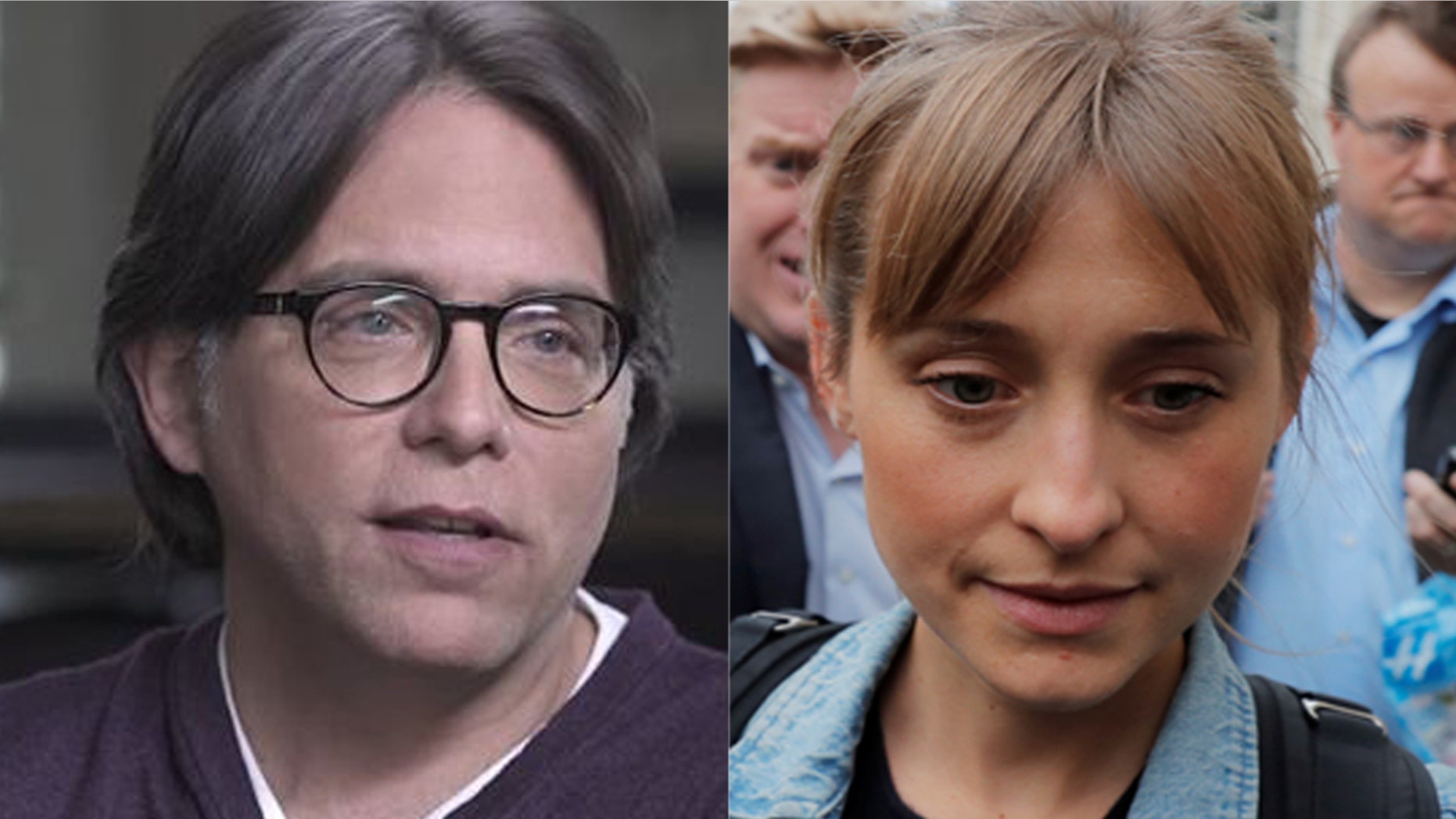 NEW YORK – Alleged sex cult leader Keith Raniere and former "Smallville" actress Allison Mack came face to face for the first time since the pair were charged with sex trafficking when they appeared before a federal judge in Brooklyn on Friday.
Raniere and Mack, who have separate representation, did not look at each other during the status conference where Judge Nicholas Garaufis set a trial date for October 1, 2018.
Both Raniere and Mack have pleaded not guilty to charges including sex trafficking and conspiracy to commit forced labor. They face 15 years to life if convicted.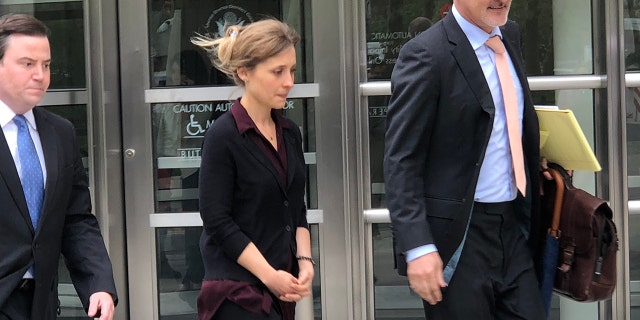 Mack, 35, appeared nervous and shaken up in court, focusing her gaze mostly on the floor except when looking up at the judge. Raniere, who was wearing a prison jumpsuit, focused his attention on the judge and his lawyers.
The two are accused of coercing women who joined the self-help group NXIVM into becoming a part of a secret sub-group called 'DOS."  The group, whose name is an acronym based on a Latin phrase that loosely translates to "Lord/Master of obedient female companions," allegedly carried out brandings in the homes of followers, including Mack's upstate New York townhouse, and forced women to have sex with Raniere and participate in various forms of public humiliation.
According to court paper, women were also required to provide damaging material about their friends and family, naked photos, and even sign over their assets as a condition of membership.
The court appearance Friday is one of several the pair will have before trial. A follow-up status conference has been set for June 12 at 11 a.m. Mack's lawyers are petitioning the court to allow the actress not to be present for future status conferences.
Raniere has been held without bail at the Metropolitan Detention Center in Brooklyn. Mack was released last month from federal custody on $5 million bail. She is currently living with her parents in California and, as a condition of her bail, is to have no connection with any current or former NXIVM members and is monitored by an electronic bracelet.
Following Friday's conference at the federal courthouse in downtown Brooklyn, Raniere's lawyers said they were happy that Judge Garaufis had set a trial date, although they were hoping that it would have been earlier.
"I do not see Mr. Raniere pleading guilty. He has no reason to plead guilty," Marc Agnifilo, one of Raniere's lawyers said following the conference. "We will have a very vigorous defense and I predict that we will prevail after a trial in this case."
There have been rumors that Mack will accept a plea deal from federal prosecutors in exchange for information that would help convict Raniere, but Agnifilo said he was not concerned by that.
"I'm not concerned about anything that is not the truth," he said. "The truth is on our side. I think that when the allegations are actually meant to be proven in court they will not be proven in court."
Neither Mack nor her legal team made any comment upon leaving the courthouse.
In attendance in court on Friday was Toni Natalie, Raniere's girlfriend from 1991 to 1999. Speaking to reporters before the conference, Natalie, who was part on NXIVM during its first years before leaving, lambasted Raniere as a "sociopath."