'Transformers' wins lackluster box office weekend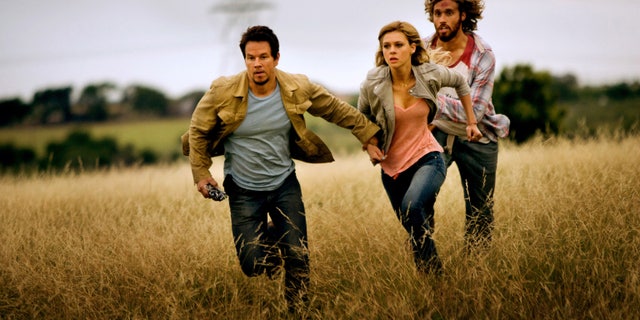 "Transformers: Age of Extinction" topped a Fourth of July holiday that let out a whimper at the box office instead of a bang reports Variety.
Overall, this holiday weekend topped out at approximately $122 million total, a roughly 45% drop from last year's Independence Day, which brought in $230 million overall.
"There wasn't another big tentpole movie to compete with 'Transformers,'" said Phil Contrino, vice president and chief analyst of BoxOffice.com. "There was a hesitancy on the part of studios to open against it, but what the market is saying is that was room for another tentpole to compete with it."
The fourth "Transformers" film netted $36.4 million in its second week of release from 4,233 locations, pushing the $210 million production to $174.7 million domestically, according to studio estimates.
Internationally, the film continued to be a juggernaut, particularly in China, where it is outpacing its domestic run, adding another $50.9 million to its bottom line and putting its total from the Asian nation at $212.8 million. The film topped the foreign box office with $95.8 million from 37 foreign territories, lifting its international total to $400.9 million.
Among the crop of new releases, New Line's "Tammy" fared the best, wrangling $32.9 million across 3,400 screens over its first five days, $21.2 million of it coming from the weekend. That's a lower figure than pre-release tracking had suggested it would do, with most analysts predicting a debut of $40 million over its first five days in theaters.
The Melissa McCarthy comedy cost a modest $20 million to produce, so its opening figure still puts it on the path to profitability.
Warner Bros. distribution chief Dan Fellman said credit goes to McCarthy for bringing in crowds.
"Her fans love her and they support her and we're happy to be in business with her," he said.
"We're a strong number two this weekend," Fellman added, predicting the film would end up with between $80 million to $100 million over its stateside run.
Word-of-mouth for "Tammy" could be problematic. The picture earned poor reviews (27% on Rotten Tomatoes) and received a lackluster C+ CinemaScore rating.
None of the grab bag of new releases could come close to the $143 million launch of "Despicable Me 2″ over the last 4th of July, although none of them flopped in the vein of "The Lone Ranger," which bowed to an anemic $48 million en route to a $100 million-plus write-down for Disney.
Timing also worked against this year's box office. Last year, the holiday fell on a Thursday, an accident of the calendar that encouraged more mid-week moviegoing. This year it fell on a Friday, putting a ceiling on ticket sales and contributing to the lowest Independence Day box office in at least a decade.
Among other new releases, Screen Gems' "Deliver Us From Evil" earned $15 million across 3,049 locations for the first five days of its release and $9.5 million for the weekend, good enough for a third place finish. The story of a policeman investigating paranormal activities cost $30 million to make, and like nearly everything else fell short of its pre-release tracking, which projected a bow of $20 million or more over the first five days.
Rory Bruer, president of worldwide distribution at Screen Gems' parent company Sony Pictures, said the low-cost of the film will make it profitable.
"Looking at the box office overall, folks had a lot of other things going on," he said. "It does seem to change the dynamics of this holiday when the Fourth falls on a Friday."
Also new to theaters, Relativity's "Earth to Echo" grossed $13.5 million over its first five days in 3,230 locations, with $8.2 million of that total coming from the weekend. The story of a group of teenage friends who discover an alien was picked up from Disney and cost $13 million to produce.
Tracking projected debut in the range of $16 million to $19 million for the five days, but Relativity is betting that the film will play well in the coming weeks and will benefit from a lack of family films. This summer marks the one with the least amount of films pitched at younger children opening in June and July since 2007.
In holdover news, "22 Jump Street" snagged fourth place in the rankings with an estimated $9.4 million, giving it an estimated domestic total to date of $158.8 million. "How to Train Your Dragon 2″ grabbed the fifth spot with an estimated $8.7 million take, pumping its stateside haul to $140 million.
The Weinstein Company's "Begin Again" benefited from good buzz and a lack of options for older moviegoers, expanding from a handful of theaters to 175 locations and earning $1.8 million over the five-day period.
Also expanding, Dinesh D'Souza's politically charged "America" expanded from 3 theaters to 1,105 locations, earning $4 million over the five-day frame.