Tori and Dean star in new series documenting their marriage crisis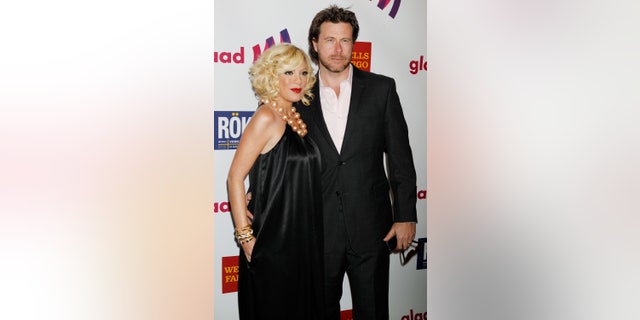 The state of Tori Spelling's marriage has been gossiped about for months since her husband Dean McDermott allegedly had an affair while filming in Canada. Now the actress and reality star is dealing with the gossip head on by starring in a new Lifetime docu-series, "True Tori."

The show which is airing just three weeks after cameras began filming show the couple as they try to mend their fractured relationship, beginning when McDermott leaves rehab.

According to People, the promo for the series shows the couple seated on a couch while McDermott admits, "I was out of control. Sex was an escape, just like drugs or alcohol."

Spelling, 40, is shown walking with their four children and also sobbing on the couch.

"I'm really mad," she says. "I can never give him enough sex. He's never going to be happy with just me."

Upon hearing this McDermott leans over and asks, "You don't think you deserve me?" before consoling her.

Spelling is heard confessing, "I'm well aware this might not have a happy ending."

The duo met on the set of the Lifetime movie, "Mind Over Murder," and married in 2006. They have since starred on several reality series.

"True Tori" will premiere April 22 on Lifetime.