Topless Rita Ora flashes beachgoers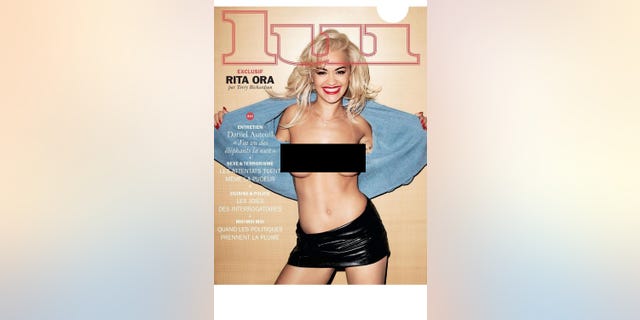 Serial flasher Rita Ora was up to old tricks as she gave onlookers an eyeful of her breasts during a beach photo shoot in California.
The 25-year-old former X Factor judge could be seen posing on the golden sand and playfully splashing about in the ocean in a pair of tiny grey shorts and a tight-fitting black top.
There was no mistaking it was her as she later made a quick change replacing the top with a letterman jacket boldly embroidered with her name on the back.
After growing tired of sultry pouts, she decided to work the camera into even more of a frenzy as she whipped open her jacket to reveal her bare breasts.
Also visible was an intricate inking on the blonde star's rib cage.
Earlier this month it was revealed that Rita has been released from record label Roc Nation.
The Hot Right Now singer came to an agreement with them after the company – owned by Jay Z – sued Rita for $2.4 million for breaching the terms of her contract and not providing the required number of albums throughout the years she has been with them.
This article first appeared in The Sun.