Tom Hanks says he would refuse an invitation from Trump to screen 'The Post' at The White House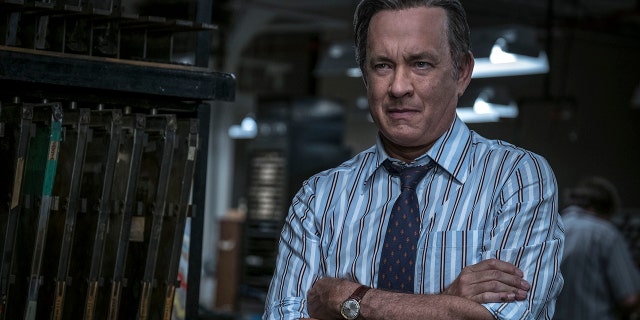 NEWYou can now listen to Fox News articles!
Tom Hanks is the star of a new movie about the release of the top secret Pentagon Papers. Given the movie's content and how it deals with the American media, Hanks says that he's not interested in screening the film at the Trump White House if asked.
When asked by The Hollywood Reporter if he'd respond positively to a request to screen his new film, "The Post," at the White House, Hanks cited the events in Charlottesville, the president's recent meeting with Navajo veterans and the Trump administration's treatment of the media, which often calls most outlets "fake news," as the reason for his reluctance.
"I don't think I would. Because I think that at some point — look, I didn't think things were going to be this way last November. I would not have been able to imagine that we would be living in a country where neo-Nazis are doing torchlight parades in Charlottesville [Va.] and jokes about Pocahontas are being made in front of the Navajo code talkers. And individually we have to decide when we take to the ramparts," he said. "You don't take to the ramparts necessarily right away, but you do have to start weighing things. You may think: 'You know what? I think now is the time.' This is the moment where, in some ways, our personal choices are going to have to reflect our opinions. We have to start voting, actually, before the election. So, I would probably vote not to go."
"The Post,' directed by Steven Spielberg, depicts the story of the Washington Post's decision in the 1970s to publish the top secret Pentagon Papers, which held details about the United State's involvement in the Vietnam War. The paper ultimately decided to publish the documents despite pressure from then-president Richard Nixon not to. Hanks plays the paper's editor, Ben Bradlee.
While most may not have heard of a movie screening at the White House, it's actually something that happens often for movies hoping to get a small boon to their publicity. The White House family theater is located in the East Wing of the address and is typically a place for the president and his or her family to watch films. Studios often provide the White House with screenings upon request.
It's worth noting that Donald Trump has not actually asked to screen "The Post" in the White House.