Tom Hanks dishes on Disney's secret 'mile high club'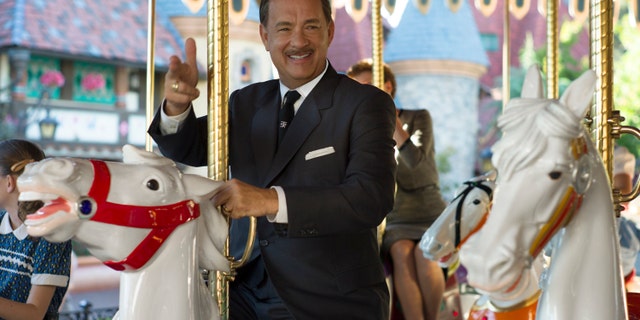 After playing Walt Disney in the upcoming "Saving Mr. Banks," Tom Hanks has found himself with more Disneyland trivia than he ever expected to have.

Hanks, 57, and the rest of the cast and crew, found themselves spending their fair share of time filming at the park. And learning all about its secrets as a result.

On last night's "Conan," the Oscar-winning actor shared some of his new-found Disneyland knowledge, including the not so G-rated way in which some people made use of their time on the Skyway.

"You ask questions like, 'what happened to this ride?'" the actor said. "And then they tell you why there are no sky buckets anymore. Remember sky buckets? You caught them in Tomorrowland, took them to Fantasyland, went right through the heart of the Matterhorn. Came out the other side?
"One of the problems was, there were a lot of people trying to join, let's call it, the Mile High Club. In the sky buckets," he continued to an incredulous O'Brien. "There were other naughty stuff going on, but there were people that tried to, how do we say this, get the deed done."
Click here for more from the New York Post.