Tobey Maguire, Jennifer Meyer split after 9 years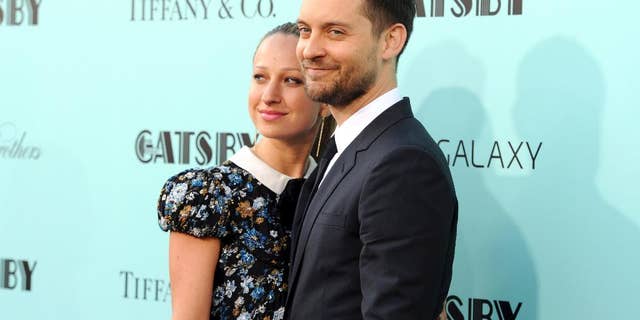 Tobey Maguire and Jennifer Meyer have separated after nine years of marriage.
Maguire's representative has confirmed a People magazine report on the breakup.
The former couple tells People in a joint statement that the decision came "after much soul searching and consideration." Maguire and Meyer say their "first priority remains raising our children together with enduring love, respect and friendship."
Maguire and Meyer have a 9-year-old daughter, Ruby, and a 7-year-old son, Otis.
Meyer is a jewelry designer and the daughter of longtime Hollywood executive Ron Meyer.