Tito Puente Jr. to Perform "Agua Limpia Todo" at Oscar Governor's Ball Afterparty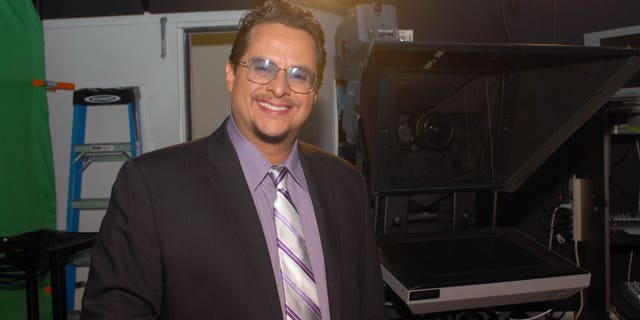 The buildup to the 83rd Academy Awards will create a cacophony of buzz about the nominees, the presenters, and who will wear whom.
But one entertainer will be creating a beautiful noise of his own. Tito Puente Jr., son of the late, great Latin Jazz composer and percussionist of the same name, will be performing at the Oscar Governor's Ball afterparty following the televised ceremony at the Kodak Theater in Los Angeles, Calif., on Sunday.
Puente will lead his diverse orchestra and "timbales" to perform his new single "Agua limpia todo" from his latest album "Got Mambo?" which was first released last April.
"We are going to be performing with six different bands," a smiling Puente Jr. told Fox News Latino. "They are going to have swing groups, samba bands, blues groups and then...I'm going to provide the mambo and the salsa music."
Shortly after returning from his latest tour in Australia, the Academy asked Puente Jr., to perform at the afterparty, an offer he quickly accepted.
"An incredible opportunity," Puente says. "I'm very grateful to the Academy for thinking of me, of Tito Puente and Tito Puente Jr., and wanting Latin music at such a prestigious event."
Puente's single "Agua limpia todo" was first featured on Puente Sr's 1957 album "Dance Mania," written by conga master Cuban musician Francisco Aguabella and now revived by his son in his latest CD, "Got Mambo?"
The album includes a cross fusion of Latin music beats such as mambos, guanguacoas, cha cha cha's and rumbas along with a charanga tune.
"I wanted to keep the word mambo alive," Puente Jr. said. "It's dance music that transcends all barriers, cultures and all volumes of voices and languages."
"Got Mambo" includes award winning vocalists Bobby Cruz, Hansel and Raúl, Kevin Ceballo, and Ricky Meléndez.
Puente Jr. vividly remembers how far his father's music expanded worldwide -- he says some of the most influential talent in today's music scene were inspired by his dad.
"He was the Godfather of Latin music," Puente Jr. recalls. "It always amazed me how he could be a poor Puerto Rican from Spanish Harlem and take his music to the entire world... It lives in people's hearts and they don't forget that this music inspired the likes of Marc Anthony, Jennifer López, Ricky Martin and all the great Latino artists that are there today.
The band leader, who says he feels "honored to be in a room with some power houses in the movie industry," said he's fascinated with acting, but music will always be his first love.
"I watch a lot of movies and I'm inspired by a lot of Latino actors," Puente Jr., says. "My buddy Jimmy Smits is one of my favorites. Mr. James Olmos tambíen. These two are like icons; legends to me."
Puente Jr. is already gearing up for his next album, which is scheduled to be released sometime next year.
"I have some plans for 2012. Mr. 305 (Pitbull) is on my list and he knows it," says Puente Jr.
In his album, he said he wants to pay tribute to Celia Cruz, who he says "had a great impact in my life and my music."
"I'm at a loss of words when I speak about Celia," he said somberly. "Very sad that we lost two great icons, both Celia and Pedro Knight (her husband)."
You can reach Alexandra Gratereaux at: Alexandra.Gratereaux@foxnewslatino.com
Follow us on twitter.com/foxnewslatino
Like us at facebook.com/foxnewslatino