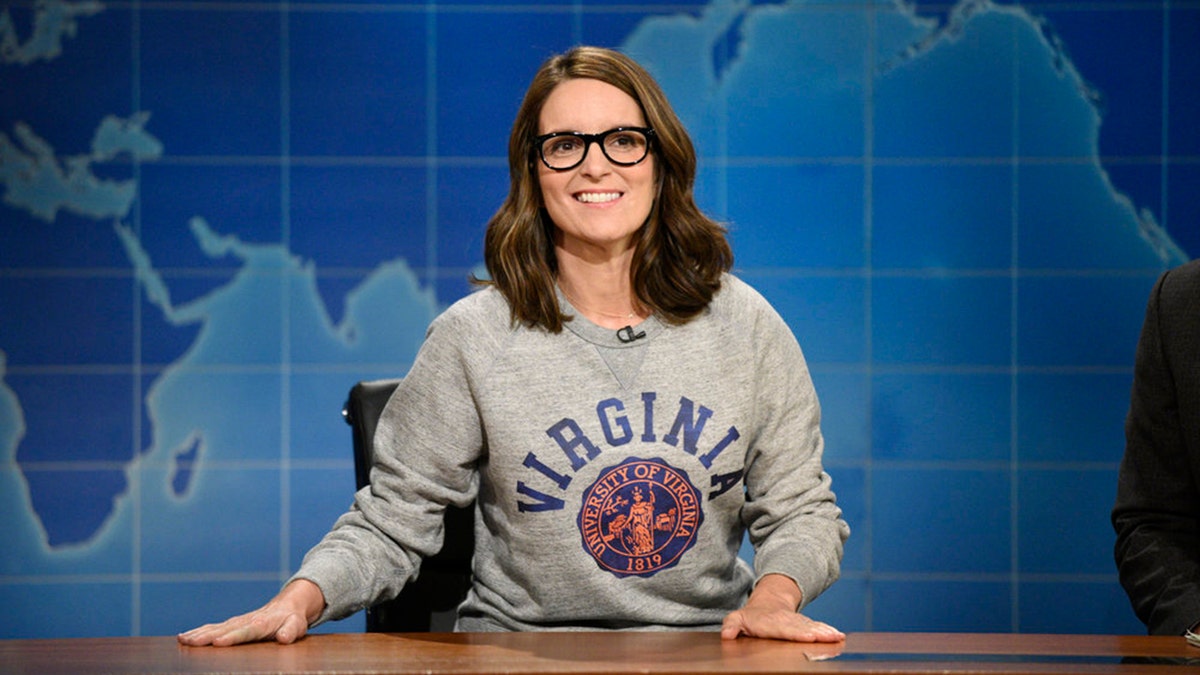 Tina Fey's response to protesting neo-Nazis? Eat cake.
The actress made an appearance on NBC's "Weekend Update Summer Edition" to weigh to urge people to stay home and eat sheet cake instead of engaging in potentially violent protests.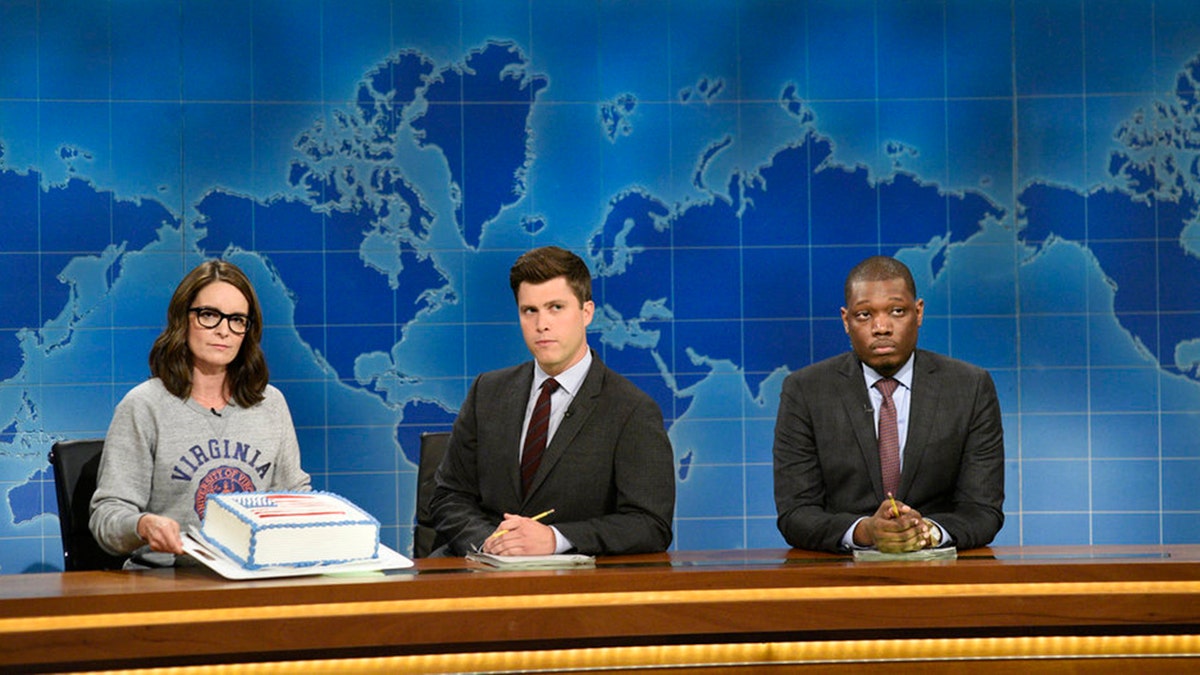 "I would urge people...instead of participating in the screaming matches and potential violence, find a local business you support, maybe a Jewish-run bakery or an African American-run bakery," Fey said on the "SNL" spinoff Thursday night.
"Order a cake with the American flag on it, like this one (she gestures), and just eat it," she said while stuffing her face with cake.
Fey went off on several rants while eating the American flag cake including slamming Trump for defending Conferderate statues.
"Donny Johnny says we need to defend our country's 'beautiful' Confederate monuments when you know he would take them down in a second if he thought he could build some poorly-constructed condos on the spot," she said.
She said "sheet-caking" is a "grassroots movement" that most women have been doing "once a week since the election."
Watch the full NSFW video below.