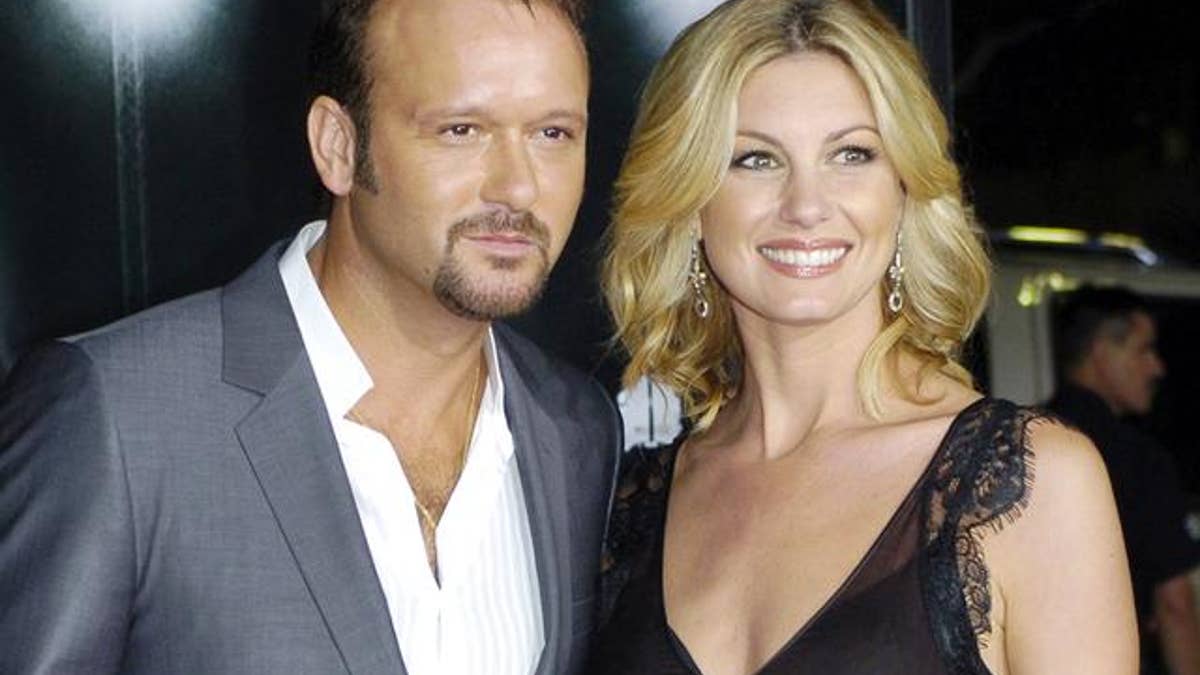 Tim McGraw and his wife of 14 years, Faith Hill, are one of the most famous country couples of all-time. But according to McGraw at least, neither of them deserve all the fame and fortune that has come their way over the years.
"We both certainly came from very humble beginnings, small towns and good communities and that's been a part of (keeping life balanced and together,)" McGraw told Pop Tarts last week while promoting his new film "Country Strong." "We're both just lucky, there's no part of us that feels like we deserve to have all this because 'we're so good, that everything is going so good for us because we're so talented.' (Remembering that) is what is key for us."
And while the modest musician has been in several big films recently, he tells us he doesn't see himself as an in-demand actor. More importantly, he says music will always be what brings home the bacon.
"I don't think anybody is running around going 'Oh my God, we have to have Tim McGraw in our movie!' I have bills to pay," McGraw continued. "I have three daughters, so that's a lot of shoes. Movies aren't going to pay for that."
But McGraw does get to star alongside big movie stars, and in "Country Strong" plays the husband/manager of Gwyneth Paltrow's character, singer Kelly Cantor. While off-screen the two forged quite a friendship, on-screen it was something a little more special.
"Gwyneth is very open and we've become really good friends, our families have gained a mutual friendship," McGraw added. "I would love to do another film with her, we've gained a really good chemistry."