Tim Allen to tackle PC culture in comedy and colleges as part of a new docudrama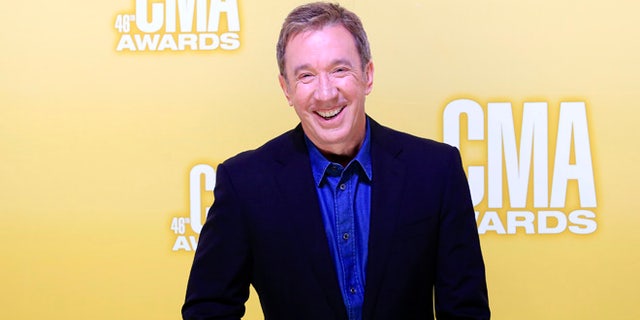 Actor Tim Allen has joined the cast of new movie aimed at disrupting the liberal and PC culture in Hollywood, on college campuses and in comedy.
Allen's "Last Man Standing" sitcom was canceled last year and outraged fans believe ABC pulled the plug because the family comedy highlighted conservative values. ABC denied it was over politics.
Allen has signed onto the docudrama "No Safe Spaces" that's expected to hit theaters in the fall.
Fellow comedian Adam Carolla and conservative radio show host Dennis Prager are making the movie to promote free speech at a time they say the entertainment industry, media and college campuses too often shut down or blackball controversial viewpoints.
"Nothing kills comedy quite like people who are constantly offended," Carolla told the Post. "It's impossible to be funny if we're not allowed to poke fun at each other and that's what's happening with a new generation of people who seem to be offended for a living.
"If we can't have fun with one another than we lose our humanity. If free speech goes, then our basic freedoms will follow soon after."
In a movie clip released to The Post, Allen joins a roundtable discussion with fellow comedians about how the PC culture is hurting comedy.
The scene was filmed at the Laugh Factory club with Allen, Carolla and fellow comedians Andrew Schulz, Bryan Callen and Karith Foster.
Foster, who is black, says she'd do a stand-up riff about growing up in a white suburb and how people she meets today don't consider her black enough. "Why? Because I enunciate?" Foster quipped in the movie clip. "Because I finish my sentences? Because I happen to know who my father is?"
"I'm a little offended," Allen said, laughing.
But Foster said the audiences would get too insulted. "I can't say that anymore," she said.
Aside from comedy and entertainment, "No Safe Spaces" focuses on the pattern of college campuses canceling conservative speakers due to student protests.
Conservative commentator Ben Shapiro has been among the speakers banned from certain colleges. He also was filmed for the movie.
"Any effort to open up free speech on college campuses is utterly worthwhile. Prager University has done wonderful work on that score," Shapiro told The Post. "And I think Adam (Carolla) is for a lot of young people – particularly conservatives and libertarians – an iconic figure. His involvement is great."
Prager launched in 2009 a website called Prager U to promote five-minute educational videos on government, politics and American history from a conservative vantage point.
Prager said he wanted to make "No Safe Spaces" to push back on the left's suppression of free speech. He points to colleges shutting down conservative thoughts, the Los Angeles Times editorial page not printing letters that refute humans cause climate change.
The "contemporary left is the greatest threat to free speech in American history," Prager said.
Allen said last year he was "stunned and blindsided" when his show was canceled. Fans started a social media campaign to get it renewed and praised Allen's show as the one TV sitcom "not laced with a left wing political agenda."