Tiger Woods Mistress Loredana Jolie Pens Tell-All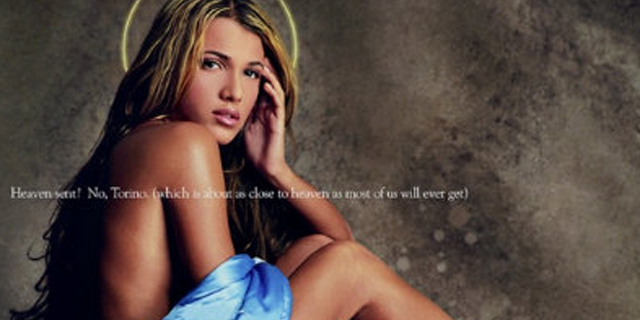 Everyone can curl up in bed with one of Tiger Woods' mistresses now.
The first tell-all from one of Woods' many bedroom conquests claims the "largely endowed" golfer liked three-way sex with women, fantasized about men and was stuck in a marriage to an uncaring gold digger.
"He liked to watch girl-on-girl, and the girls would occasionally join us," Loredana Jolie dishes in "The Real Diary: Lessons from the Good Time Girl to Champion."
"I would make him fantasize," writes the 27-year-old Bronx-born escort. "I would ask him what if I had another guy here with me while he was there with me. It kind of turned him on a little.
"He didn't say he would try it. It would just turn him on."
The gossip memoir goes on sale next month, ahead of the first anniversary of the Thanksgiving SUV crash that blew the lid off Woods' sexy shenanigans.
Woods, she gushes, was a sex machine with a heart of gold.
"As a love and sexual partner he is largely endowed and safe sex with him was definitely champion status," she wrote.
"When I was having my relationship with Tiger. I was like on the seventh cloud especially from a sexual perspective," she raves, apparently confusing Cloud 9 with seventh heaven. "There is at least no doubt about the fact that Tiger was awesome in bed."
Go to NYPost.com for more on Loredana's book.