'Three's Company' stars Suzanne Somers and Joyce DeWitt end 30-year feud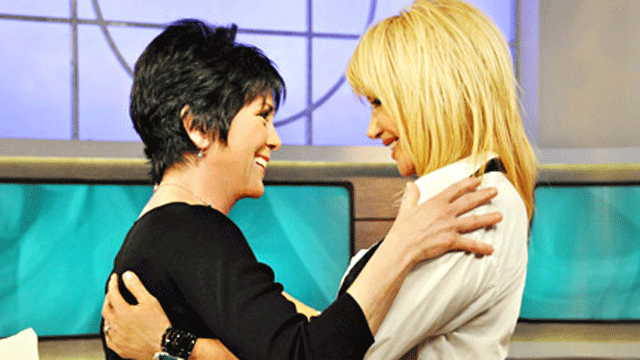 Former "Three's Company" stars Joyce DeWitt and Suzanne Somers reunited for the first time in 30 years.
The two actresses, who hadn't spoken since Somers was fired from the ABC sitcom in 1981 over a salary dispute, buried the hatchet on Somers' new web series, "Breaking Through."
"I always saw this [show] as a business venture. In a group of serious actors, I probably pissed you all off, and if I did, I'm sorry," Somers told DeWitt. "I just really needed money at the time."
The pair also discussed why the actresses went their separate ways and reminisced about their late co-star John Ritter, who they joked had many trysts with their guest stars.
Watch both parts of the reunion below:
Other Links From TVGuide.com