'The X Factor' Sends Contestant Jennel Garcia Home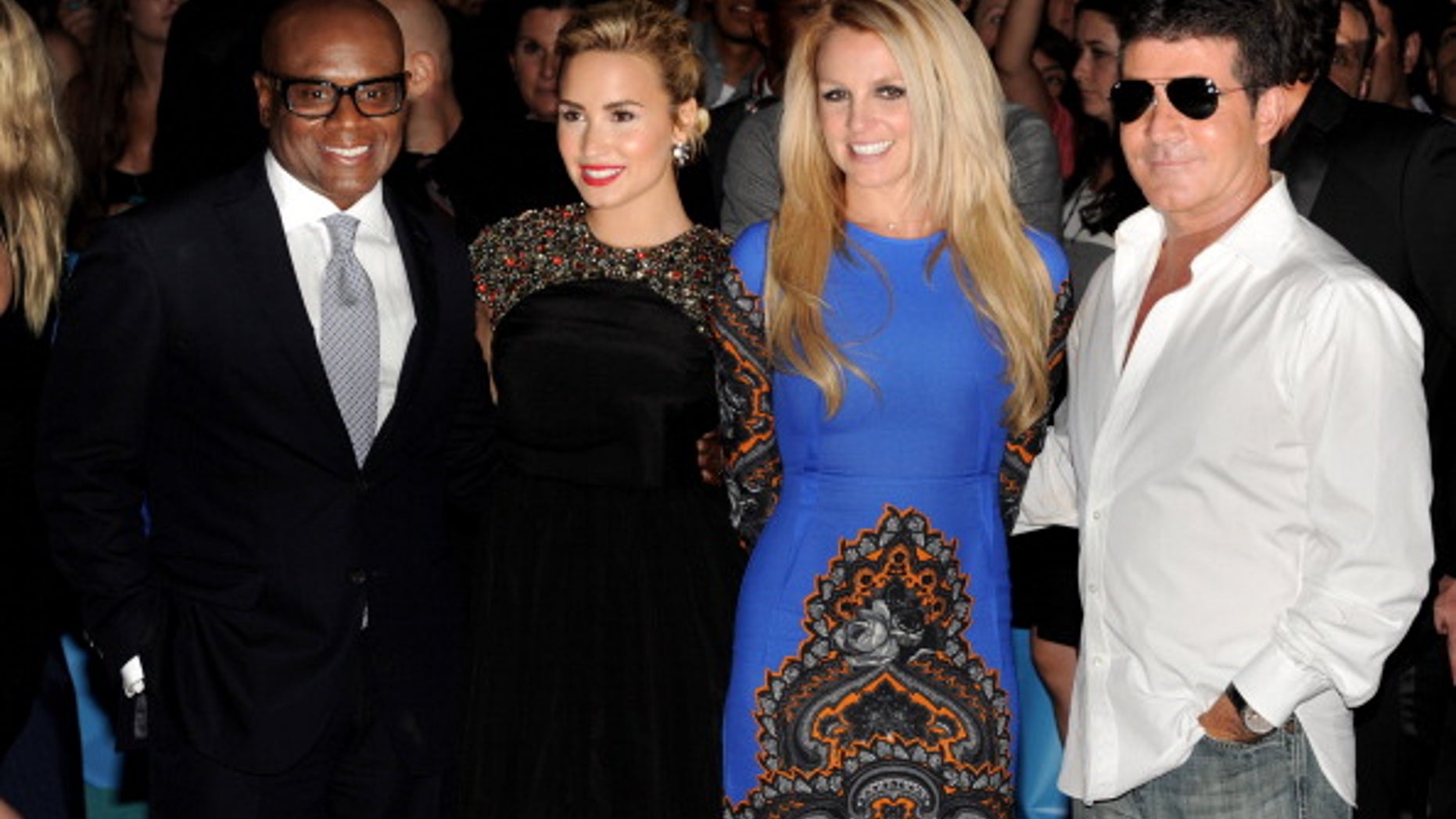 After a grueling audition on the "The X Factor," 18-year-old Latina rocker Jennel Garcia was given the boot on Thursday's double-elimination episode.
Garcia, who was a member of judge Demi Lovato's Young Adults team, was at the bottom three. She then competed in a sing-off against teammate Paige Thomas. Garcia performed Hoobastank's "The Reason" while her 22-year-old competitor sang Coldplay's "Paradise."
Despite Garcia's "emotional rendition" of the rock track, as described by Us Weekly, she could not sing her way to the top. Judges Britney Spears and L.A. Reid voted to eliminate Garcia. When host Mario Lopez asked Simon Cowell for his vote, he refused, leaving Lovato to choose between her teammates. After deliberation, Garcia was sent home.
"Of course, I'm feeling down, because I don't want to leave," Garcia told Celebuzz after the show. "But, I'm very proud of myself, so I'm OK."
"I don't remember how I was feeling," she also comments about the sing-off. "I never remember how I feel during a performance."
"I just thought with Jennel that she lost her spark and her personality, and with Paige…she would have better prospects," said Cowell to Us Weekly. "And she's a more interesting artist to watch. Jennel, she just shrunk when she got here."
"I think that Jennel definitely didn't deserve to go home and I couldn't let her go home tonight," responded Lovato to the magazine. "I've invested so much time, so it's not like I am losing a contestant – I am also losing a friend that I worked so hard with over the last couple of weeks. It is kind of a blessing and a curse that I get so close to my contestants."
While the Rochester, Mass. resident told Celebuzz she wasn't sure what would be the next step for her musical career, she did hinted fans on Twitter Thursday night that there may be a new project in the works.
Garcia tweeted: "So if I made my own album would yall buy it?"
Lopez, along with co-host Khloe Kardashian, also announced Simon Cowell's hip-hop group Lyric 145 received the lowest number of votes, eliminating them from the competition.
"I think everything happens for a reason," said Lyric Da Queen to US Weekly post-show. "And now the door is open for us to really show the world what we can do, so I'm excited about that. We literally feel like this is divinity. An experience like this, you have to take out what you can take out from it."
Fellow bandmates Jemelle and Julien Joseph also told the magazine they plan to "move forward" as a group after the show.
"There's nothing like us in the industry right now," said Julien. "We're planning on moving to L.A."
US Weekly is also reporting the remaining acts include Thomas, Arin Ray, Beatrice Miller, Diamond White, Fifth Harmony, CeCe Frey, Emblem3, Vino Alan, Carly Rose Sonenclar and Tate Stevens.
Follow us on twitter.com/foxnewslatino
Like us at facebook.com/foxnewslatino