'The Voice' Returns For Season 5 With Original Coaches, Same Good Time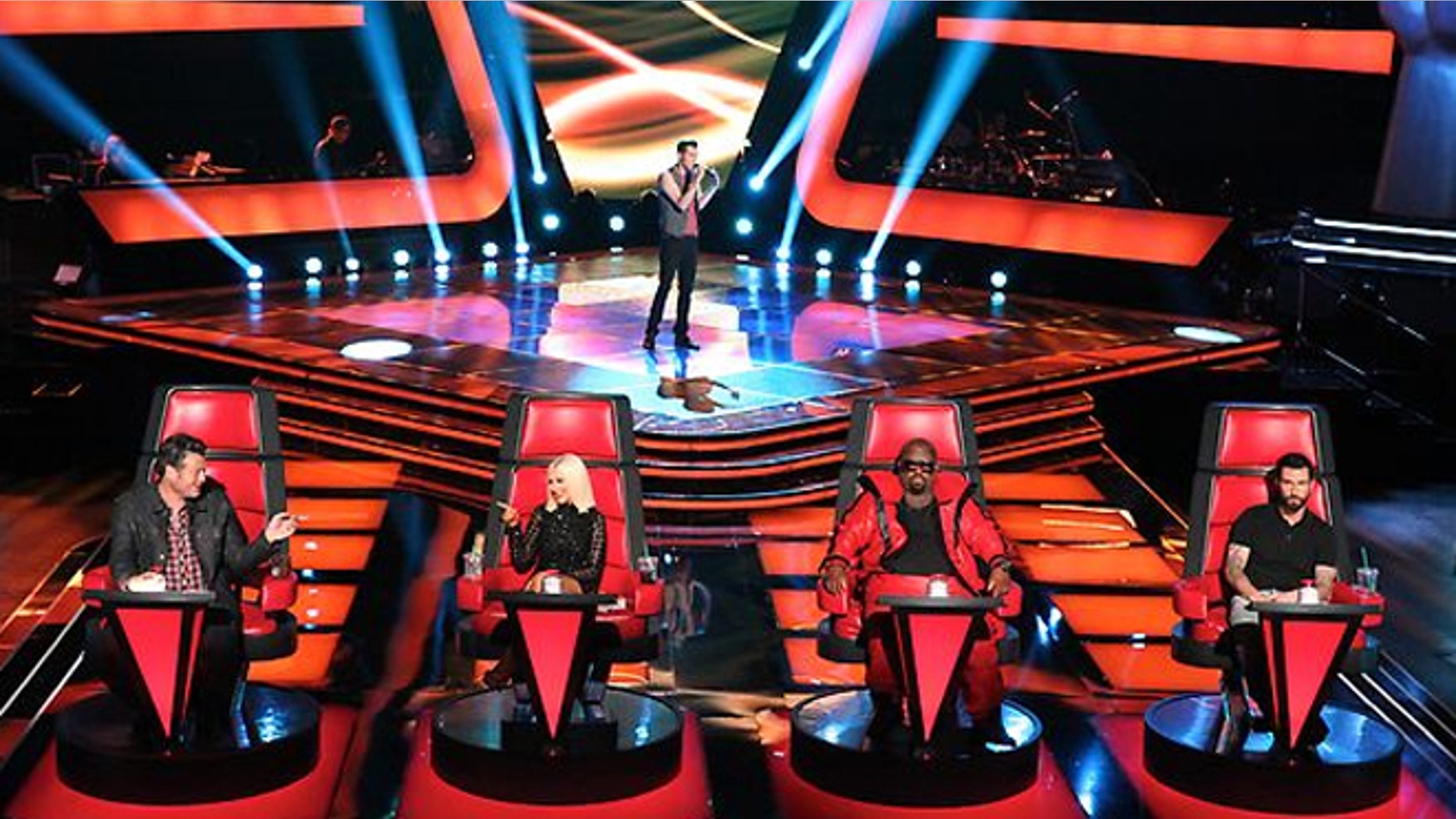 It's good to be back on "The Voice."
NBC's hit music reality show returned for season five Monday night – a day after winning an Emmy for best reality show – with the original judges: Blake Shelton, Adam Lavine, Cee Lo Green and Christina Aguilera.
"These guys are like my brothers," Aguilera said about her return to the judge's seat. She and Green took a hiatus during season four and were replaced by Usher and Shakira.
The four judges opened up the show with their rendition of "I Love Rock and Roll" before auditions took off.
While the majority of the singers on stage went through to the next round, some were more memorable than others.
One of those was Donna Allen, a 54-year-old from Hollywood California, who started off her career a Tampa Bay Buccaneers cheerleader before singing with Gloria Estefan's Miami Sound Machine. She wowed judges Lavine and Aguilera with her portrayal of "You Are So Beautiful."
"You are so beautiful," Aguilera said. "That voice was like the heavens opening up … the richness in the tone."
Lavine, who Allen eventually chose as her coach, said the audition felt like it was the end of the season and compared her to some of the greats including Tina Turner.
"I want you on my team really badly," he said.
Another hit was Matthew Schuler, a 20-year-old college student from Yardley, Penn. He sand "Cough Syrup" by Young The Giant and had all four judges chairs turn over in seconds.
"You voice is beautiful," Green said. "(Now) you have to figure out if you want to be a member or the owner."
Levine tried to sway Schuler away from the other coaches by saying he knows they can win the competition, but fell short when the singer chose Aguilera as his coach.
"I am the coach for you," she said before Schuler made his decision. "Let me be the first female coach to win this."
The tear-jerking moment came from 15-year-old Matthew Brea. Now while he did not get a chair turned around, he brought judge Green to tears with his story and passion. Brea, who moved from Haiti, had to sing at his younger brother's funeral several years ago.
"Singing helped me heal," Brea said in a pre-audition package. "I was very lucky to have him for as long as I had him. … Singing is who I am and Jonathan made me who I am."
Aguilera said she has a lot of respect for him for going up on the stage. The other judges urged him to not give up and to return back to the show in the future.
"It just boils down to technicality, you can work on that," Green told him. "Don't give up."
The teams so far are as follows:
On Team Adam we have Donna Allen, James Wolpert and Nic Hawk.
Team Blake has Shelbie Z.
On Team Cee Lo got singers Kat Robichaud and Caroline Pennell.
On Team XTina we have Matthew Schuler and Josh Logan.
The Voice continues with more auditions Tuesday at 8 p.m. on NBC.
Follow us on twitter.com/foxnewslatino
Like us at facebook.com/foxnewslatino