'The View' hosts praise production assistant shot while protecting cousin in Brooklyn deli, report says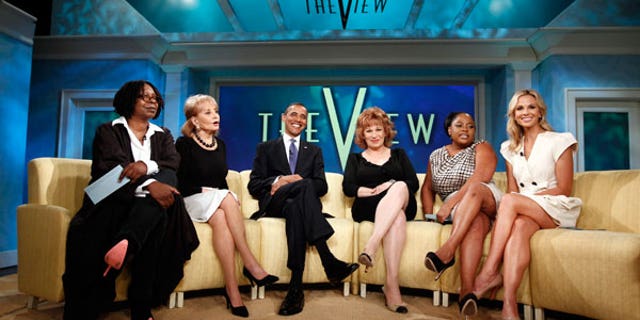 Finally, an issue on "The View" that everyone can agree on.
The ladies of "The View" heaped hero's praise this morning on their brave production assistant who took a bullet while standing up to a Brooklyn thug.
Lourdes Guillen, 25, was wounded early Sunday morning during a senseless shooting at a deli on Humboldt Street in Bushwick.
The heartless gunman shot Guillen's male cousin Juan Medina, 24, twice before the PA stepped in and begged the thug not to shoot again.
The gun-toting savage then shot Guillen once in the stomach.
"This weekend, a member of our `View' family almost paid the ultimate price for her act of heroism," said lead "View" talker Whoopi Goldberg.
Guillen is recovering at Bellevue Hospital.
"Lourdes bravely stepped between them and pleaded with the gunman to stop the violence. He responded by shooting her in the stomach," "View" den mother Barbara Walters said.
"I spoke with her just a little while ago from the hospital this morning. She said she's doing well. That she's in pain. She said that the bullet is lodged between her liver and kidney."
Guillen will recover and she's cautiously optimistic that Medina will be OK too.
"She said 'I had to defend my family. I would do it again,' " Walters said.