'The Simpsons' mural will be painted in the real Springfield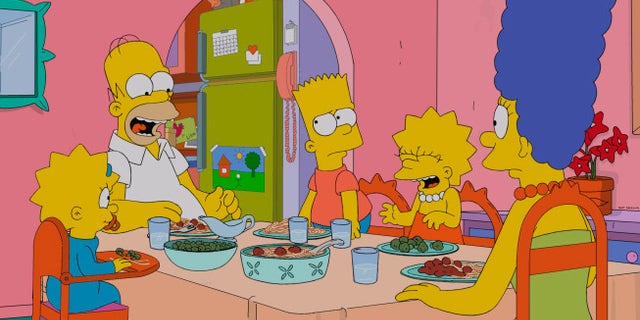 A new mural featuring "The Simpsons" is coming to Springfield. The real Springfield.
Series creator Matt Groening, who grew up in Portland, Oregon, told Smithsonian magazine two years ago he named Springfield after the real one in his home state.
The mural, expected to be completed in mid-September, follows several years of talks between the city and "The Simpsons" producers on commemorating the link between the real and fictitious Springfields, city spokesman Niel Laudati told The Register-Guard.
The city will soon search for a muralist to paint the artwork on the side of the Emerald Art Center. In a statement to the newspaper, Groening said he plans to put his stamp of approval on the mural when it's finished.
"I plan to sneak up in the middle of the night and sign the mural," he said. "I hope I don't get arrested."
A print artist who works for 20th Century Fox Television is completing the original artwork that will serve as the basis for the mural. Laudati said the artwork will depict Homer lounging in a hammock, Bart climbing a tree, Marge painting, and Lisa and Maggie riding a bike.
"You can't miss the fact that it's a specific piece for this Springfield," Laudati said.
The east side of the art center is covered with an Oregon Trail mural painted in 1993. "The Simpsons" mural will cover a portion of its west wall, in a space measuring 15 feet by 30 feet.
"We've been looking for ways to celebrate Matt (Groening)'s Oregon connection with our Springfield for several years," Mayor Christine Lundberg said. "We thought public art would be the perfect venue, and Matt agreed."
The mural is expected to cost $10,000. The city will use tax revenue from hotel rooms to pay for it.