'The Hateful Eight' and 'The Revenant' leaked online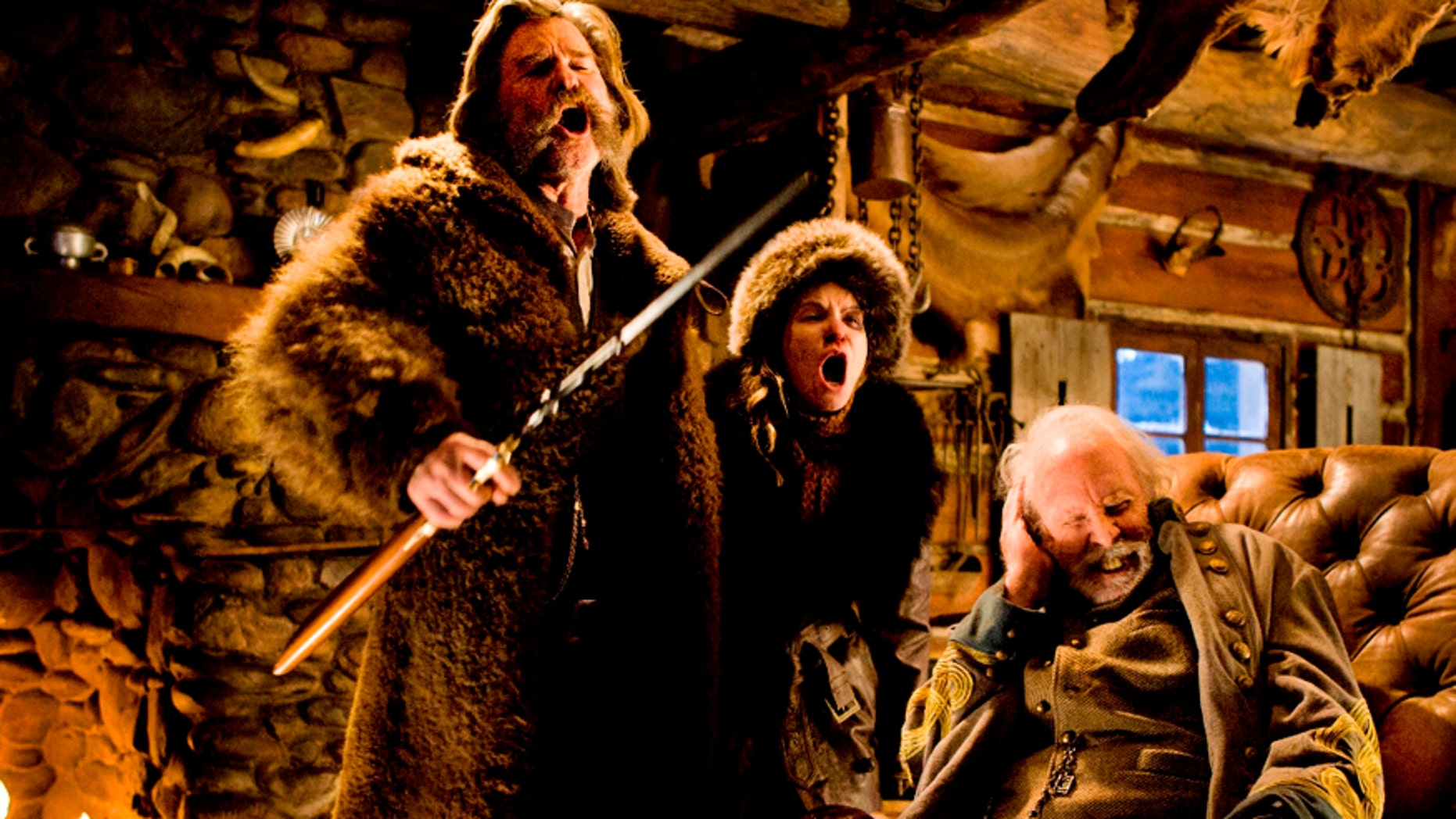 Another awards season, another online leak of contending films. Among the latest victims of the piracy scourge are the Weinstein Company's Quentin Tarantino epic "The Hateful Eight" and Fox's Leonardo DiCaprio-Tom Hardy period drama "The Revenant." TorrentFreak, which tracks news about copyright, piracy and file sharing, reported today that high-quality copies of both films have begun circulating around the web ahead of their Christmas Day theatrical bows.
The site said Hive-CM8, one of the groups behind the leaks, claims to have screeners for dozens of films and will upload them one by one in the coming days and weeks. "DVD Screener 1 of 40," it quotes the group as saying. "Will do them all one after each other, started with the hottest title of this year, the rest will follow." The group also has leaked such awards-season fodder as "Joy," "Steve Jobs" and "Legend."
Related: The Revenant Review: Leonardo DiCaprio Battles For Survival In Brutal & Snowy Western
Deadline has reached out to the Academy of Motion Picture Arts and Sciences, the MPAA, the Weinstein Company and Fox for comments but has yet to hear back.
Of course, web leaks of high-profile films are nothing new. Last year, the federal government got involved after a digital copy of muscle-bound sequel "The Expendables 3" was stolen ahead of its theatrical bow and Lionsgate sued a number of file-sharing sites.The Department of Homeland Security's Immigration and Customs Enforcement, aka ICE, got on the case after the distributors reached out to several law-enforcement agencies.
Related stories:
Oscar Best Picture: No Front-Runner Yet As Race Stretches From Earth To Mars And A Galaxy Far Far Away - Awards
LineOscars: Foreign Language Shortlist Sees 'Son Of Saul', 'A War', 'Viva' & More Advance; 'The Club', 'Rams' Miss Cut
'The Hateful Eight' Review: Quentin Tarantino Goes All-In With Hilarious & Violent Western Epic