'The Daily Show' signs host Trevor Noah through 2022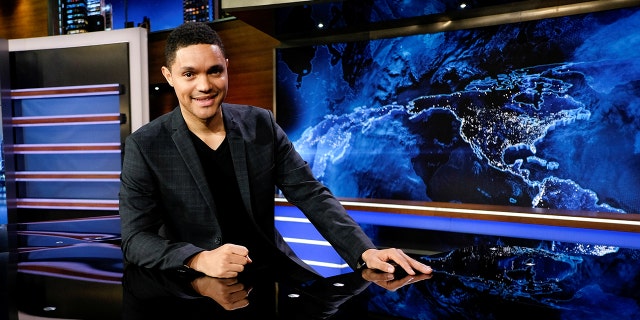 In a strong vote of confidence for its late-night cornerstone, Comedy Central said Thursday it has agreed to a contract extension that will keep Trevor Noah as host of "The Daily Show" through 2022.
The network also said Noah would produce and host specials comedically wrapping up each year, starting in a few months.
The little-known South African comic was a leap of faith for Comedy Central when he was selected to succeed Jon Stewart at "The Daily Show" two years ago. He started slowly but has made inroads both critically and commercially.
His show has averaged 1.57 million viewers so far this quarter, up 28 percent from the same period a year ago, according to the Nielsen company. That's not at Stewart's level, but Noah is the most popular late-night comic among viewers aged 18-to-34, and he's a particular hit among people who stream highlights online.
"It's very satisfying to see our belief in him come to fruition," said Kent Alterman, Comedy Central president.
Comedy Central is now trying to replicate what it had in its glory days of Stewart and Stephen Colbert, with another alum of "The Daily Show," Jordan Klepper, beginning a new program in the time slot after Noah on Sept. 25.
"When we set out to replace Jon Stewart, we knew that would be an impossible task," Alterman said. "If the goal was to find a younger version of Jon Stewart, that was a fool's errand."
Still, many viewers came with the expectation that Noah's show would be satisfying in the same way that Stewart was, and that Noah would come into the job fully formed, he said. Instead, it took time. Viewers saw Noah approach what was going on in the United States from the perspective of an outsider, but during last year's campaign "people felt this transition where he was talking about what was happening to us, instead of what was happening to you," Alterman said.
Video clips of Noah have been streamed some 2.2 billion times since he took over, the network said. That's increasingly the way younger viewers experience late-night comedy.
Noah quipped that it's exciting to know he's under contract for five more years, "or until Kim Jong Un annihilates us all, whichever one comes first."