'The Big Bang Theory' recap: Wedding bell blues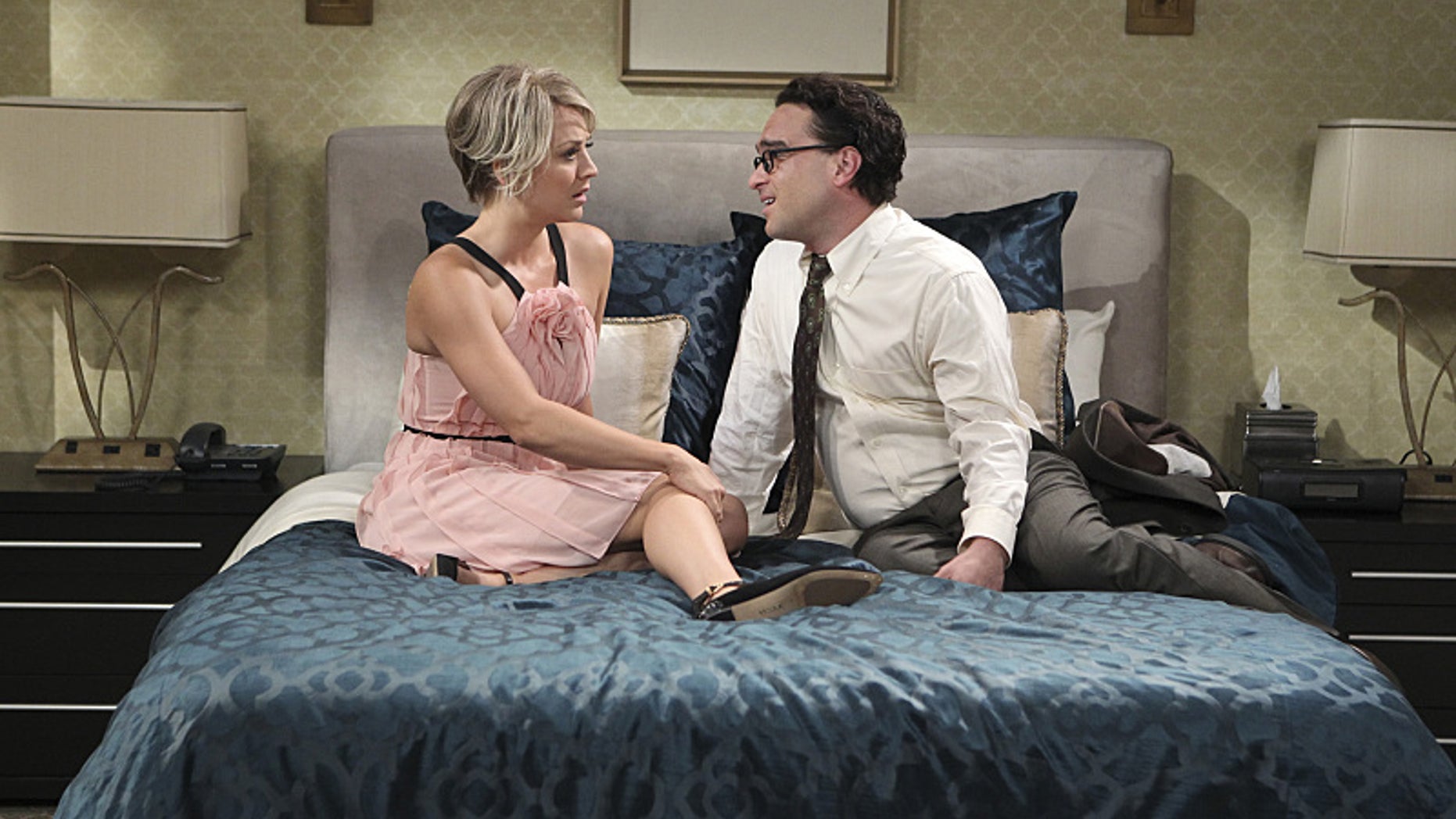 An event nine seasons in the making took place on the season premiere of "The Big Bang Theory" last night, though if you were disappointed, you weren't alone.
A couple running off to Vegas has been done many times on sitcoms throughout the years, but rarely do they actually pull the trigger. Especially when a secret rendezvous is exposed on the drive there. Contrary to what viewers may have expected, Penny and Leonard did tie the knot, but it probably didn't go down the way you'd expect.
There were no guest stars, no fancy gown, heck their friends were forced to watch via webcam from back home! Perhaps most disappointing, Penny's last name still hasn't been revealed, though we are probably safe to assume its Hofstadter now. While the wedding itself didn't look like a typical wedding (even Howard and Bernadette acknowledged it paled in comparison to theirs) it was not without its sweet moments. Leonard wrote his own physics inspired vows and Penny recited the lyrics to "You've Got a Friend in Me." It wasn't typical but it rang true to the couple and inspired some goose bumps.
Unfortunately the two didn't get much of a honeymoon stage. Leonard could barely carry his blushing bride across the threshold, though Penny was not in any mood for consummating, especially after Leonard let another bomb drop. When he admitted his brief dalliance with another woman a few years back, he left out the part about the woman in question being a current co-worker.
They aren't the only couple in trouble. Amy's hasn't backed down after her request for space in last spring's finale. Sheldon tries to reason that 11 hours is more than enough time to have worked things out, but she won't budge. The group pretty firmly allies itself with Team Amy when they gather at Howard and Bernadette's to watch the wedding via webcam, leaving Sheldon outside to watch from the window.
Sheldon is relentless as usual, and the group does eventually let him inside. It only takes one thoughtless comment about Amy's biological clock for her to officially declare they're done for good. Sheldon swears off women and calls his mother to tell her he wants to send the ring (a family heirloom) back. She wisely advises him to hold on to it for now.
The newlyweds return to LA in the midst of a shouting match that leads to them slamming doors and camping out in their respective apartments. Sheldon later brings Penny a hot beverage but heartbreak hasn't made him more sensitive. He describes Mandy, Leonard's co-worker as "brilliant and attractive" before leaving in a huff when Penny refers to him as a bad boyfriend.
The episode ends with Leonard and Sheldon together in their apartment and Leonard saying he never expected to spend his wedding night with Sheldon.
"Really?" Sheldon asks. "I've never imagined it any other way."
And just like that, the "Big Bang" we know and love is back.