'The Bible' creators, History Channel deny show's Satan resembles President Obama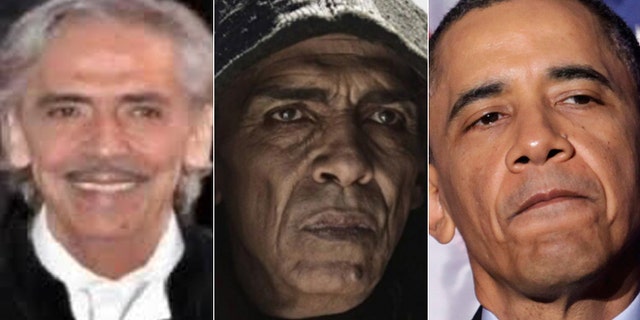 The creators of the miniseries "The Bible" and the network that airs it are denying reports that the character Satan intentionally resembles President Barack Obama.
The couple behind the show, Mark Burnett and Roma Downey, dismissed what they called "foolish" reports that their show's villain looked like the President.
"This is utter nonsense. The actor who played Satan, Mehdi Ouzaani, is a highly acclaimed Moroccan actor," they said in a statement sent to FOX 411. "He has previously played parts in several Biblical epics– including Satanic characters long before Barack Obama was elected as our President."
Downey added: "Both Mark and I have nothing but respect and love our President, who is a fellow Christian. False statements such as these are just designed as a foolish distraction to try and discredit the beauty of the story of The Bible."
The History Channel set out to put an end to the rumors, saying the show aims to feature "a diverse cast of respected actors."
"History channel has the highest respect for President Obama," the network said in a statement. "It's unfortunate that anyone made this false connection. History's 'The Bible' is meant to enlighten people on its rich stories and deep history."
After Sunday night's episode, scores of viewers took to Twitter to note a resemblance between the show's Satan character and President Barack Obama.
"That guy playing Satan in 'the Bible'… does resemble the president," one user wrote. "I would hope it wasn't intentional, but who knows."
Another quipped: "Did anyone else notice that Satan spoke like Nacho Libre and looked just like Obama? #thebible"