'The Bachelor's' Catherine Lowe weighs in on the show's recent 'sexy season'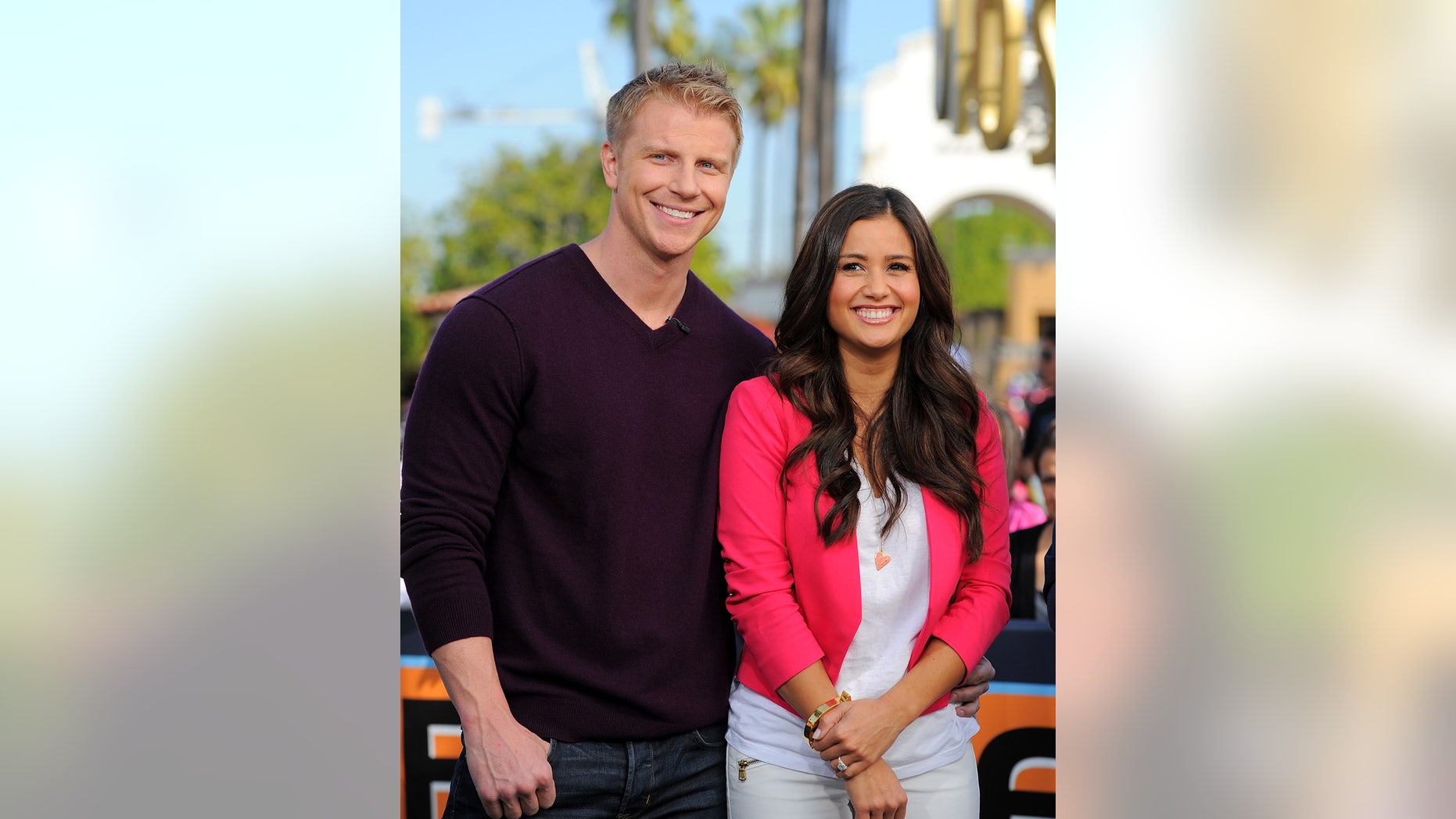 Catherine Lowe's life has not slowed down since she competed to find love in front of millions.
The 31-year-old mom and wife to former Bachelor Sean Lowe is getting candid as part of Honesty Tea's National Honesty Day. She spoke to Fox News and didn't hold back about whether or not she and her husband see themselves returning to reality TV and how "The Bachelor" has changed since they were on it back in 2013.
Fox News: Do the two of you see yourselves returning to reality TV?
Lowe: Sean and I never say never. We love fun opportunities, we love things that challenge us… We've been introduced to a lot of really cool things because of reality TV and each other, of course. It's a very strange world that's shown on TV, but we just never say never… I wouldn't have time to do that now, but you never know.
FOLLOW US ON FACEBOOK FOR MORE ENTERTAINMENT NEWS
Fox News: Do you think 'The Bachelor' is all about sex now?
Lowe: I did watch the most recent season and I think with each 'Bachelor' lead, it really depends on what they like. Sean was a wholesome guy. He wanted nice girls, and that was shown more on his season because that's what he allowed. That's what he desired. Nick [Viall] is like a lot of guys who enjoys attractive people… That's just what he preferred. I do think there was a lot of sex involved, but I think in our culture right now, that's really at the forefront. I can't fault him for what he does or what the girls do, but I do think it's his responsibility to decide how girls are shown... With Sean, I knew he wanted nice girls... For this season, of course the girls led with sex… I just felt they led with sex because that's what Nick likes. I don't know. Maybe that's what the producers decided, so they made it a sexy season.
Fox News: How did you and Sean not give in to temptation?
Lowe: I'm not really someone who shows what she has. I mean, I have big boobs, but I'm not going to show my boobs because that's not who I am. I don't drink, I don't party, I'm pretty much a homebody. I think the temptations that are in this concentrated environment, like 'The Bachelor,' are the same ones you're going to find in real life. It's just whether you choose to give into them or not. [Sean] is obviously an attractive guy, but I wasn't tempted to do anything that wasn't appropriate. I was mostly with the girls.
Fox News: What about waiting for marriage?
Lowe: I thought Sean did a wonderful job of setting the precedent. He said, 'I really respect family and I respect my faith and that's really the most important thing to me. I have to find a wife or potential partner that's going to have those same goals in mind.' When he told me that was something he decided, it was of course something that I would support him in. I would have chosen that on my own... There's a bigger reason why we chose that and it's attach to something greater than our desire… There are people [in the media] who choose that, but it's not being shown. I don't know why. I guess it's not a sexy thing. People want to see sex, they want to see drama, they want to see something entertaining.
Fox News: How important is it for you and your husband Sean to be honest with fans?
Catherine Lowe: I like to think that Sean and I are extremely candid people... When some people are in the spotlight, they choose to mask what's going on and try to be perfect. Sean and I, we could not be more different than that. We love to be honest. We love to show people what's going on because that's how we relate to our followers. And also, I think from day one, I found it exhausting to be someone you really aren't… We all have flaws and insecurities. If we share that, it's going to create a conversation that's more real and genuine.
IS 'THE BACHELOR' ALL ABOUT SEX NOW?
Fox News: As busy parents, how do you and Sean make time for each other?
Lowe: Sean and I are so blessed to have each other throughout the day. We see each other more often than I think any couple. We pray together, we work together and we're parents together. We work from home, we stay with our child and we make sure we carve out time for each other… He makes me breakfast every morning. I leave him notes before he leaves for the gym or whatever he's doing. And obviously, going to bed together! Just having those times to unwind together. Sean and I are completely attached at the hip and we wouldn't have it any other way.
Fox News: What's the secret behind your lasting marriage?
Lowe: I don't think Sean and I are unique in the fact that we work on the relationship… It's really just about committing. A lot of people just really have a hard time pushing through when it gets tough. Everybody knows relationships are hard, marriages are hard and bringing a baby into your life is extremely hard. But, if you don't look at that person and say, 'You know, I really don't like you right now and I'm going to give up' and instead say, 'We're here, we've gotta make it work. I don't want to be unhappy and you don't want to be unhappy.' You have to commit to each other on that day. That's just the way it is. Obviously there are days when you really don't want to like the person. But you power through that and you'll see how much stronger you are on the other side.